*This post may contain affiliate links, which means we may receive a small commission, at no additional cost to you, if you make a purchase through a link. Thank You! We really appreciate it!*
The Netherlands is a country located in northwestern Europe, known for its picturesque landscapes and pleasant weather. The Netherlands is home to various landscapes, including forests, lakes, and fields.
The Dutch are known for their love of nature, and as a result, the Netherlands is home to numerous parks and nature reserves.
It is a small country with a lot to offer tourists. Amsterdam, the capital and most popular city in the Netherlands, is known for its canals, museums, and coffee shops.
The city of Utrecht is home to a medieval cathedral, while Rotterdam is a modern metropolis with a lively port. Outside of the cities, visitors can enjoy the Dutch countryside, with its windmills, flower fields, and quaint villages.
With so much to see and do, the Netherlands is an excellent destination for short and long trips. There are plenty of activities to keep visitors busy. In addition to sightseeing, there are opportunities to go hiking, cycling, and even sailing.
It is also home to several man-made attractions, including museums, art galleries, and historical landmarks. No matter your interests, there is sure to be something for you in the Netherlands.
With so much to see and do, the Netherlands is an excellent destination for short and long trips. However, if you are a nature lover, we have shortlisted the top nature places to visit in the Netherlands.
Veluwe Region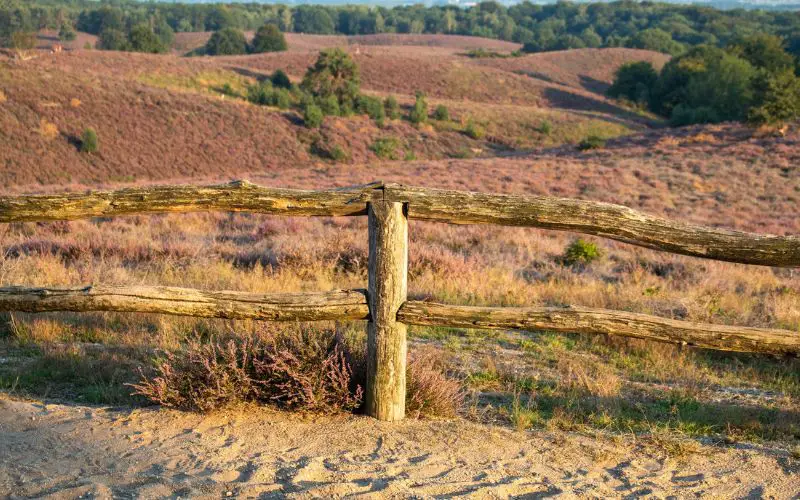 Veluwe is the most extensive continuous stretch of the natural landscape in the Netherlands, with rolling hills, heathlands, forests, and meadows.
It is home to a wide variety of wildlife, including red deer, roe deer, wild boar, and foxes. There are also numerous birdwatching opportunities, as the region is home to different species of birds.
There are several ways to explore the Veluwe region, including hiking, biking, and horseback riding. Several nature reservations offer guided tours and other educational activities.
The region is a beautiful and unique place, offering visitors the chance to experience Dutch nature at its finest.
De Meinweg National Park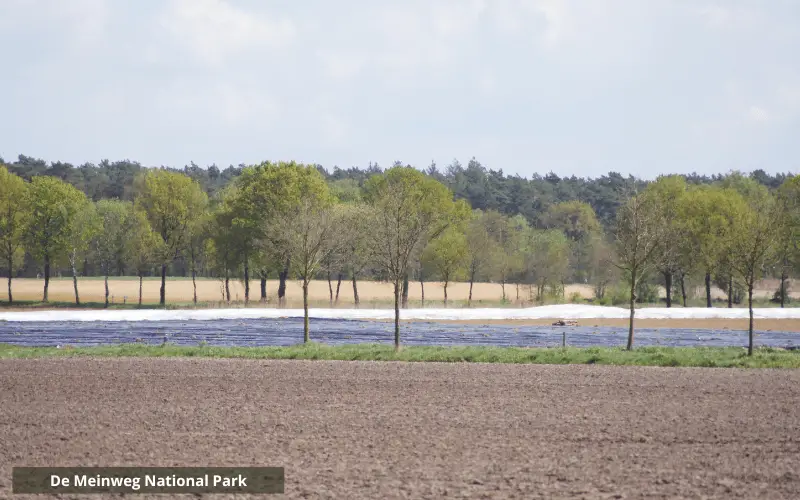 De Meinweg National Park is located in the southern part of the Netherlands, in the province of Limburg.
It is a lovely national park, good for hiking and cycling. The park is also home to several historical sites, such as an abandoned railway line and a World War II bunker.
If you're looking for a beautiful nature destination in the Netherlands, be sure to visit National Park de Meinweg. The park is a nature lover's paradise with its rolling hills, lush forests, and meandering streams.
There are plenty of hiking and biking trails to explore, and you can also go horseback riding or canoeing. In addition, the park is home to a variety of wildlife.
Wadden Sea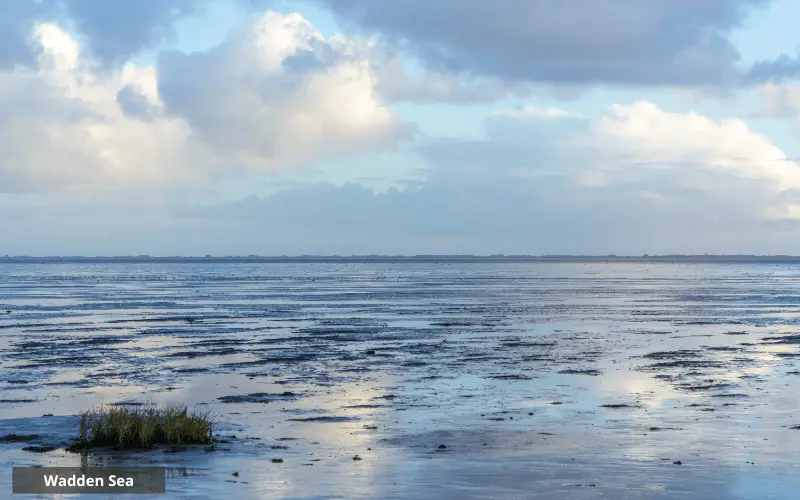 The Wadden Sea is a coastal sea located in the southeastern part of the North Sea. The Wadden Sea is internationally known for its abundant bird life and is home to over 10 million birds during the breeding season.
The area is also essential for its tidal flats, which provide a vital stopover for migrating birds. The place is a perfect spot for birdwatching.
In addition, the Wadden Sea is home to several rare and endangered species, such as the Harbour Porpoise and Atlantic Sturgeon.  As a result of its ecological importance, the Wadden Sea has been designated as a UNESCO World Heritage Site.
The Wadden Sea is a beautiful body of water located in the Netherlands. Visitors can enjoy many activities, such as swimming, sunbathing, sailing, and windsurfing.
Lauwersmeer National Park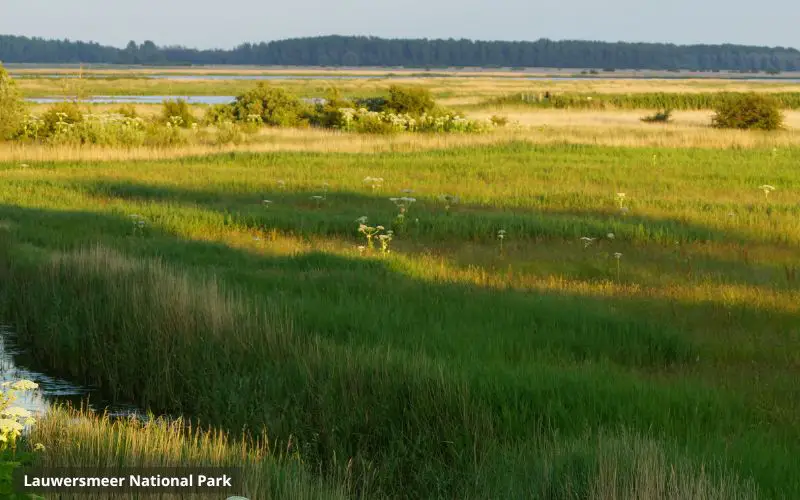 The park is heaven for you if you are a bird lover, as many different species of birds can be spotted in the park. In addition to the lake, there are woods, heathland, and marshes to explore.
Lauwersmeer National Park is full of activities for visitors to enjoy. One popular activity is hiking, with numerous trails of varying difficulty levels to explore.
For those who want to get out on the water, boating and kayaking are popular options. The place offers plenty of recreation opportunities.
At night, The Lauwersmeer National Park is known for its clear celestial views, making it a perfect place to watch the stars.
Green Heart of Holland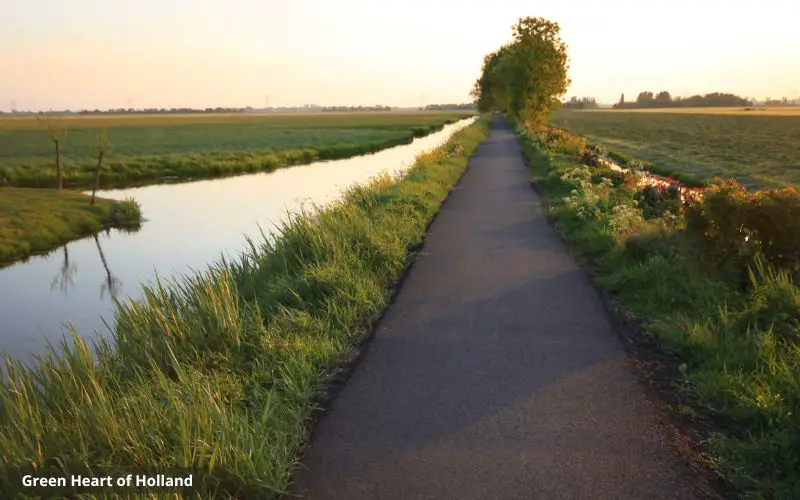 The Green Heart of Holland is a nature area in the middle of the Randstad (The Hague, Rotterdam, Utrecht, and Amsterdam).
You can explore this natural wonderland that is known for its picturesque windmills, traditional cheese markets, and lovely tulip fields.
Whether you're looking for a relaxing break or an active adventure, the Green Heart of Holland has something to offer everyone.
Visitors can explore the countryside on foot or by bike, taking in the fresh air and stunning scenery. In addition, numerous quaint villages dotted the Green Heart, each with its unique charm.
South Limburg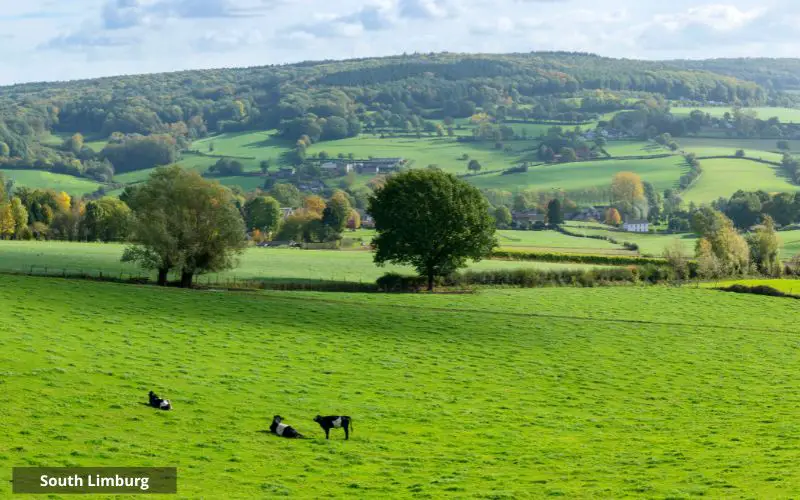 South Limburg in the Netherlands is a great place to visit for its stunning natural beauty. Some Dutch people called this region a "piece of abroad in the Netherlands."
The region is covered in lush green vegetation and is considered one of the most beautiful parts of the Netherlands. Visitors can also enjoy hiking, biking, and picnicking in many scenic areas.
The hills are also home to several rare plant and animal species, making it a haven for nature lovers. In addition, the South Limburg hills offer a variety of cultural attractions, including museums and historic buildings.
There is so much to do and see, so we recommend staying for a few days.
De Biesbosch National Park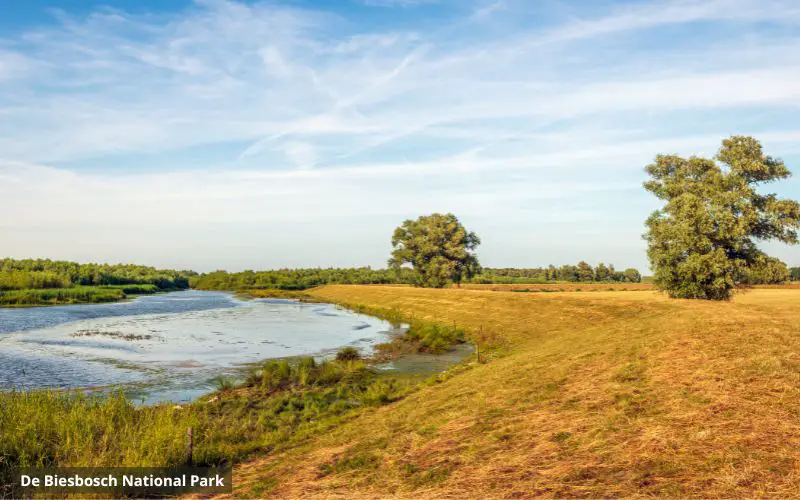 De Biesbosch National Park is located in the Netherlands, close to the border with Belgium. The national park was established in 1994 and is situated in the Rhine and Meuse Rivers delta, covering approximately 9,000 hectares.
Because of the location, the park has a variety of flora and fauna. The place is perfect for biking or walking, but the best way to experience the park is through the water.
You can rent a boat or canoe and explore the small rivers by yourself. You can take guided excursions such as bird and beaver-watching tours and guided hikes.
De Biesbosch National Park is a must-visit for any nature lover and a perfect nature spot to visit in the Netherlands during summer.
Beach Noordwijk Aan Zee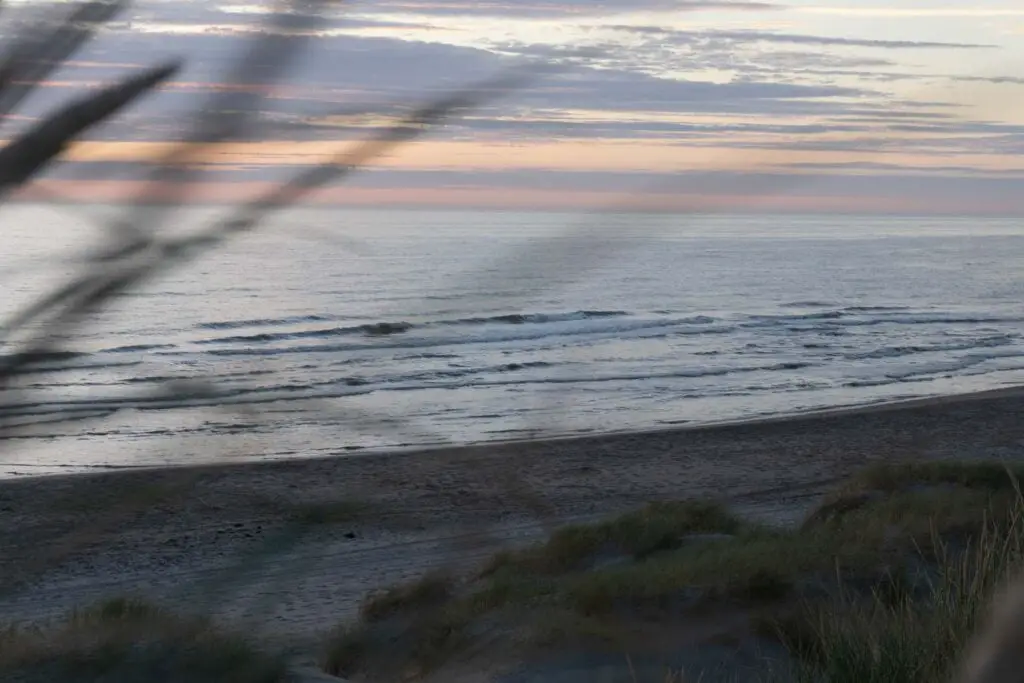 Beach Noordwijk Aan Zee is a beautiful stretch of beach located in Noordwijk, Netherlands. Visitors come from all over to enjoy the lovely scenery and many activities the beach offers.
From sunbathing and swimming to windsurfing and kiteboarding, there is something for everyone at Beach Noordwijk Aan Zee. Plus, it is a very nice beach for a walk.
The beach is also a great place to relax and enjoy incredible views. With its gentle waves and sandy shores, Het Strand Van Noordwijk Aan Zeedd is a paradise for all who visit.
Zuid-Kennemerland National Park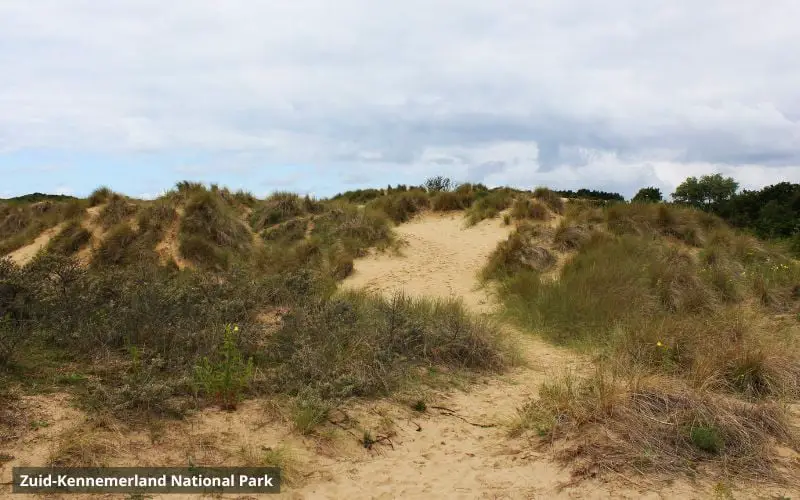 Located close to Amsterdam, Zuid-Kennemerland National Park is another natural place you can visit in the Netherlands. This national park is well known for its dunes, formed by wind and water.
The dunes are a great place to hike, climb, and explore. It is worth visiting the sand sea beach, and visitors can also enjoy the views of the nearby sea.
Many different plant and animal species can be found in the park, such as Bison and deer. Kennemer Dunes National Park is a great place to visit for those who love nature and want to explore the great outdoors.
Rotterdam Zoo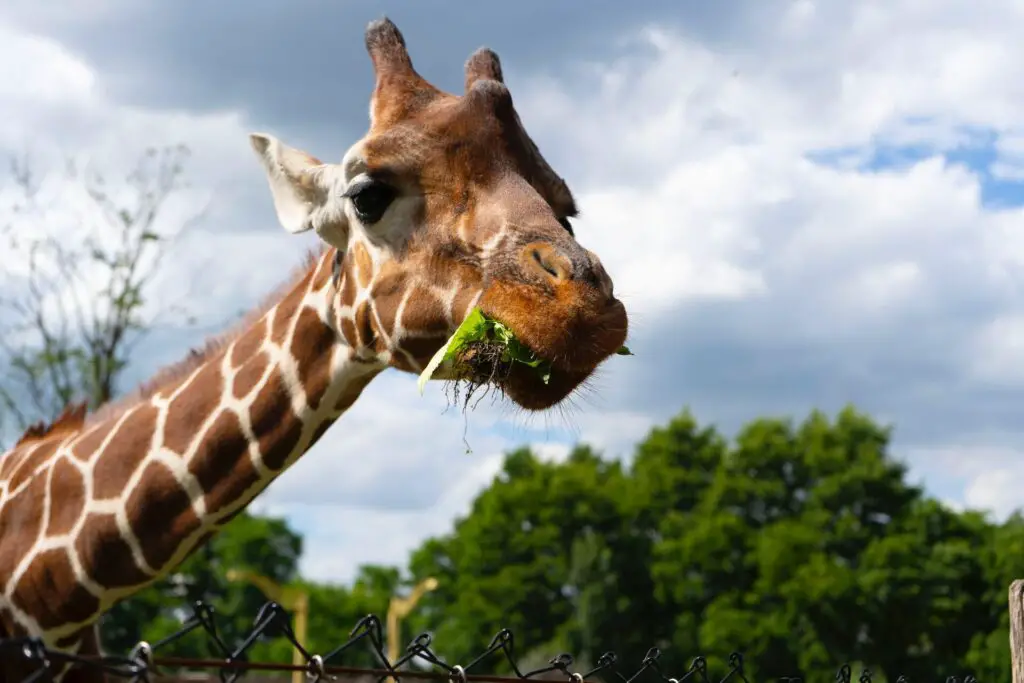 Rotterdam Zoo is located northwest of the city of Rotterdam in the Netherlands. The zoo is situated in a large park and has many facilities, including a restaurant, a playground, and a petting zoo.
Visitors can also participate in educational programs, such as ranger-led tours and animal enrichment activities. With its diverse attractions, Rotterdam Zoo is a great day out for all the family.
The zoo is home to over 200 species of animals, including lions, tigers, giraffes, and elephants.
The Netherlands is a place to consider if you're looking for an unforgettable nature experience. With its expansive countryside and abundance of parks, gardens, and other natural areas, you can find something to fit your interests no matter what they are.
We hope this list has given you some ideas about where to start exploring the beauty of Dutch nature!