*This post may contain affiliate links, which means we may receive a small commission, at no additional cost to you, if you make a purchase through a link. Thank You! We really appreciate it!*
The Netherlands is, in many ways, one of the world's most progressive and technologically advanced countries.
With its thriving economy, world-renowned art, and countless beautiful cities and quaint towns, it's no wonder many ex-pats are drawn to this nation.
But like any country, the Netherlands isn't perfect, and one of its less-than-ideal aspects is the overwhelming presence of tourists, particularly in Amsterdam and Rotterdam.
But there's another side to the Netherlands that not many people know about: some of its lesser-known cities have plenty to offer ex-pats.
Amsterdam isn't the only place in the Netherlands worth checking out. So if you're looking to explore beyond Amsterdam, here are our top picks for underrated cities in the Netherlands as your reference for your next adventure.
The Hague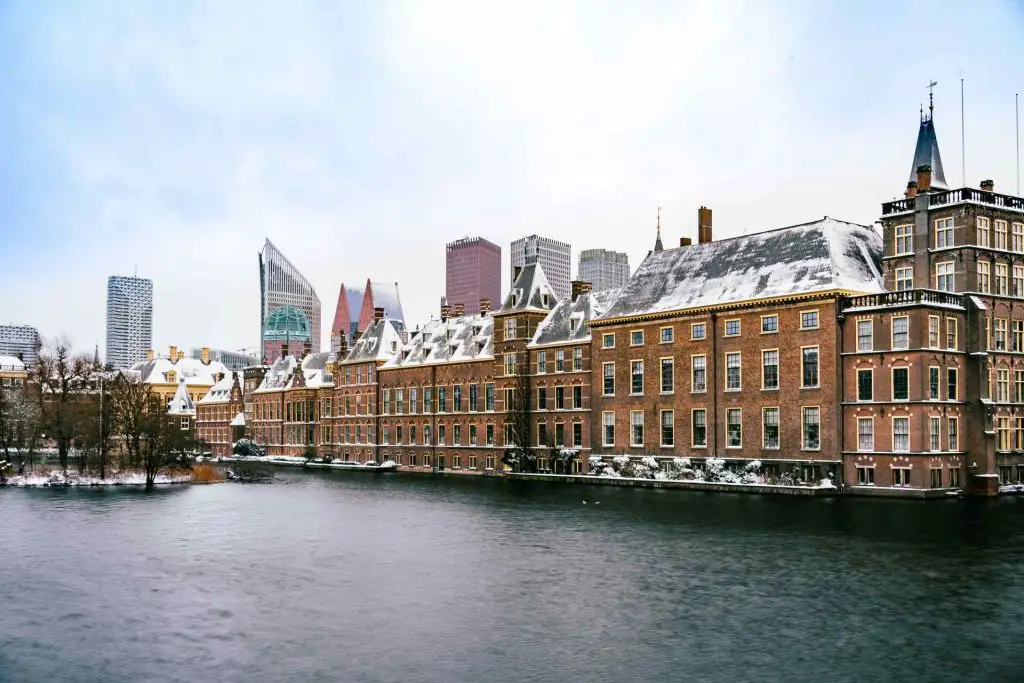 The Hague is the seat of government of the Netherlands, and it's also home to many international organizations, including the International Court of Justice and the International Criminal Court.
It is the fourth-largest city in the Netherlands and the country's seat of government. It's a popular destination for ex-pats, international students, and tourists interested in culture.
The Hague is a city that travelers often overlook. But it shouldn't be. If you're looking for an affordable city with thriving nightlife, then The Hague is the place for you.
There is plenty to offer for those looking for a night out on the town. The city offers plenty of places to grab a drink or watch some live music.
Many museums are worth visiting if you're interested in art or history, such as the Mauritshuis museum. The Mauritshuis is home to some of Johannes Vermeer's most famous paintings, including "Girl with a Pearl Earring."
Finally, the city was recently ranked as one of the most bike-friendly cities.
Groningen
If you're looking for a less touristy city than Amsterdam, consider Groningen. It's the capital of the province of Groningen in the northeast of the Netherlands.
Groningen is known for its large student population and cultural scene, which includes many festivals throughout the year.
One of the most beautiful historical monuments is Martini Tower. Plus, the city has a great shopping district and a fantastic restaurant to enjoy delicious Dutch food.
The city does have an energetic nightlife scene thanks to its reputation as 'the international city.'
Nijmegen
If you're planning a trip to the Netherlands, skip Amsterdam and head for Nijmegen instead. This underrated city is one of the oldest cities in the Netherlands, with its roots dating back to Roman times.
It's only about 100 miles east of Amsterdam, and you'll be able to get a unique glimpse into Dutch culture that wouldn't usually be possible if you visited Amsterdam.
Nijmegen is often overshadowed by bigger Dutch cities like Amsterdam and Rotterdam. To shed light on some of the city's best-kept secrets, here are three things you might not know about Nijmegen.
Has one of the oldest universities in the country, Radboud University. The university attracts students from all over Europe, giving a youthful vibe that lasts well into the night—a welcome change from the quiet atmosphere that pervades larger Dutch cities.

Nijmegen's history as a military stronghold has made it one of the Netherlands' best places for historical sightseeing.

Stretching along a bend in the River Waal, Nijmegen's old town is dotted with charming historical bridges and buildings, offering visitors a glimpse into centuries past.
Delft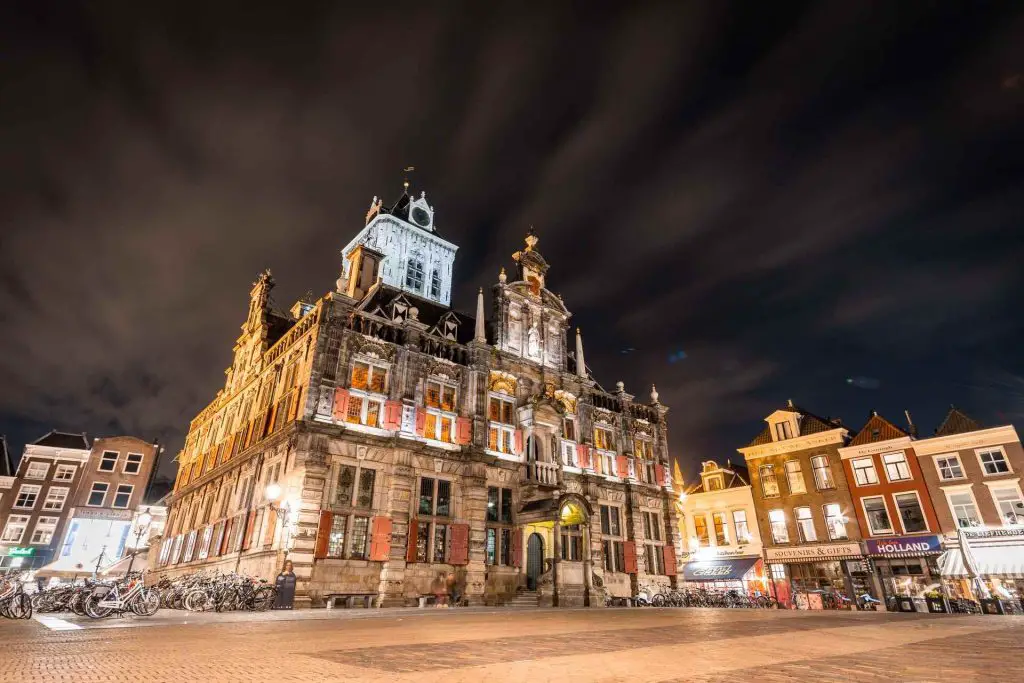 Delft is a city in the Netherlands, located in the province of South Holland. It's known for its university, historic center, and pottery industry. The city is just 20 kilometers from The Hague, making it an ideal destination for any traveler who wishes to visit both cities in one trip.
Delft is a city surrounded by water, and it has a historic center with many museums, the famous blue and white pottery, and canals. Some of the most well-known attractions are Vermeer Centrum Delft, Museum Prinsenhof Delft, Delft Windmill de Roos and many more.
The city is energetic in the summer, with festivals in August. The architecture in Delft is different than most Dutch cities; it's more colorful, has more style, and has a lot of buildings with canals around it.
Haarlem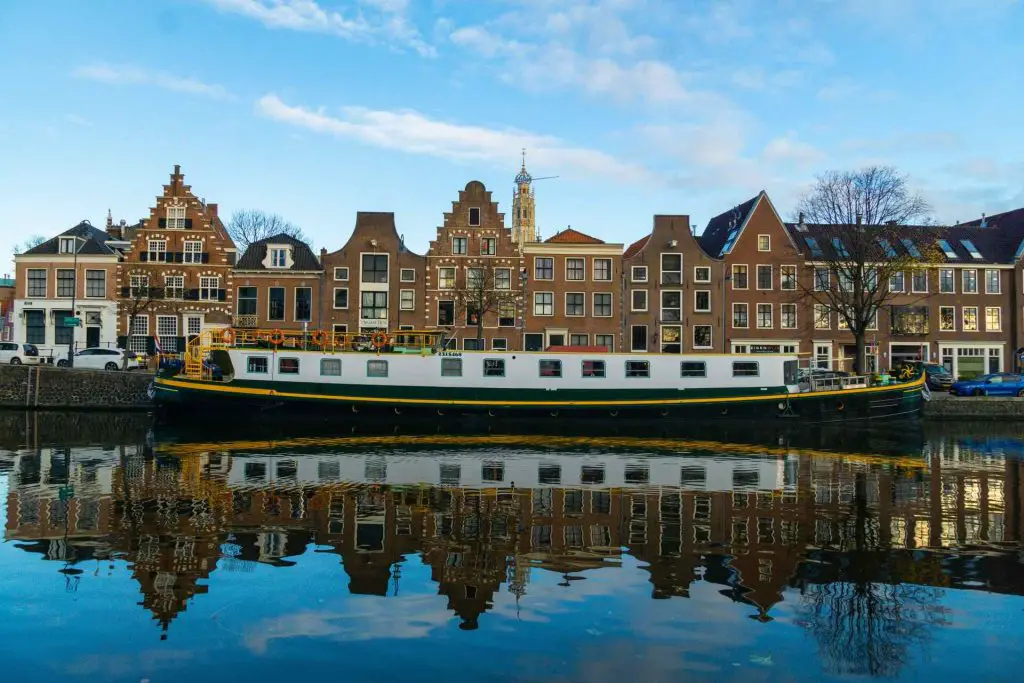 Haarlem is a city in the Netherlands located in the province of North Holland. It's also the capital of this province and one of the oldest cities in the Netherlands.
If you're looking for a little more culture on your vacation, we recommend visiting Haarlem. It's a beautiful city not far from Amsterdam, and it has a lot of the same charm but with a lot less of tourists.
Also known for its "Spanish Quarter" neighborhood and many churches. If you're into art, be sure to visit the Frans Hals Museum, which showcases Dutch art and artists.
When you're ready to eat, there are a lot of excellent restaurants you can find in this city.
Much like any major city, it has its charm and unique personality. The city just doesn't have as much hype as Amsterdam but is still worth visiting.
Utrecht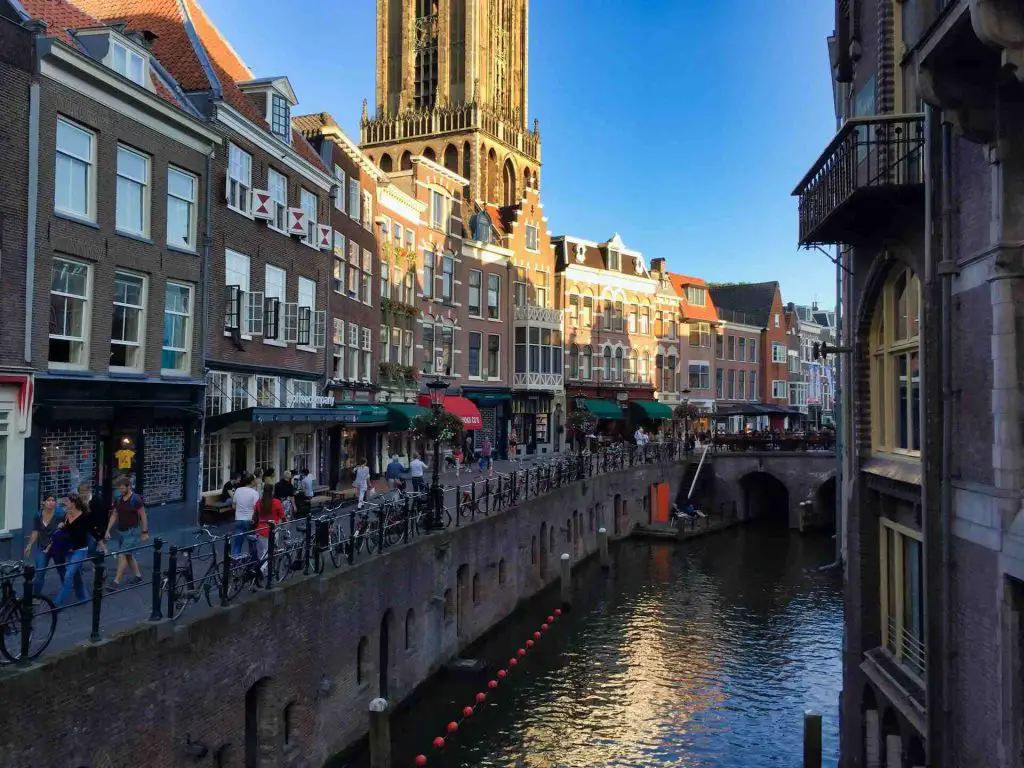 Utrecht is one of the most underrated cities in the Netherlands, but it's also one of the most interesting. The city is well-located, being quite close to The Hague and Amsterdam. It's a lot more fun than expected to have both those cities close by.
Utrecht has a lot of great things going for it. It's filled with beautiful historic buildings, excellent museums, great parks, and cafes. This beautiful city is filled with great restaurants and bars, some located in renovated old mansions and warehouses.
The city is also very bike-friendly. There are bike lanes on almost every street, and there aren't many cars around.
Utrecht has a lot of things to do; you can spend an afternoon strolling through the historic center or checking out some of its many museums, or you can spend an evening at a cafe or restaurant with friends or family. It's a bustling city that's easy to walk around in.
Maastricht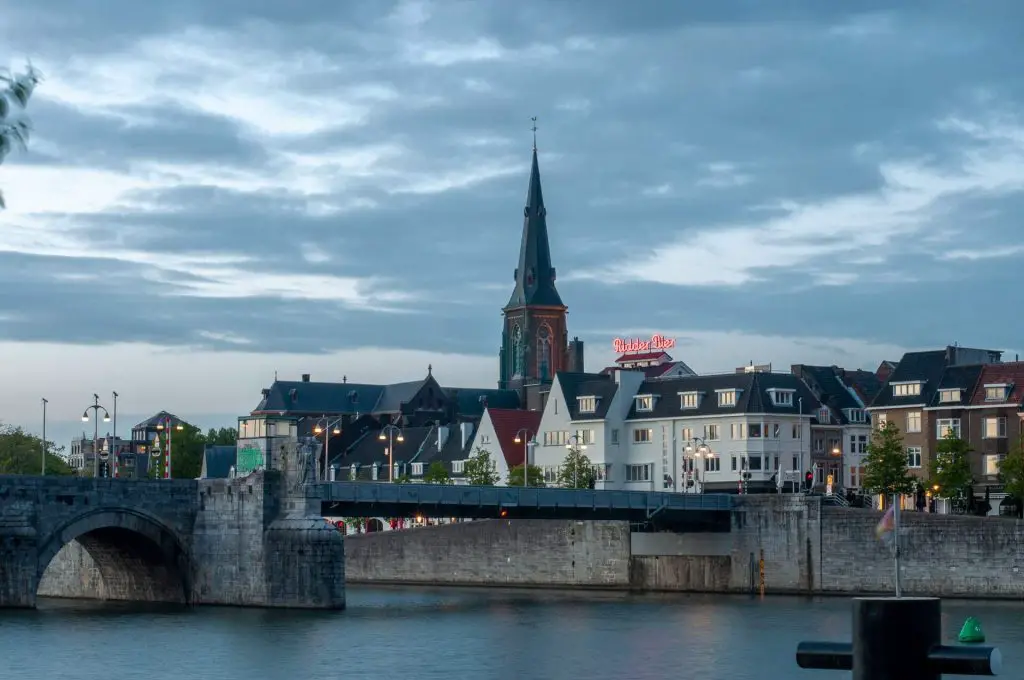 Are you looking for a new city to explore in Europe? Consider Maastricht, Netherlands. Maastricht is one of the oldest cities in the Netherlands, and it's known for its beautiful architecture.
It's located in the country's south, close to Belgium and Germany. While this country is full of unique places to visit, Maastricht is the perfect option for visitors on a tight schedule.
Maastricht is an excellent place to visit in any season. The best time to go is spring or fall because summer can be so hot that some positions are closed down (like most indoor attractions).
Winter can be lovely because it's not too cold or snowy, but it does get dark early, so don't forget your flashlight if you plan on exploring at night.
Maastricht has a rich history; it was first settled in the Roman era and was later captured by various European powers before being declared neutral territory. With attractions like the Vrijthof Square, Maastricht also boasts plenty of beautiful architecture.
This small city can be easily explored on foot, so travelers won't have to worry about figuring out transportation when they arrive.
There are also plenty of ways to get off the beaten path and experience local life, such as shopping at one of the many open-air markets or dining at a restaurant that offers traditional cuisine like pea soup or poffertjes (mini pancakes).
Enschede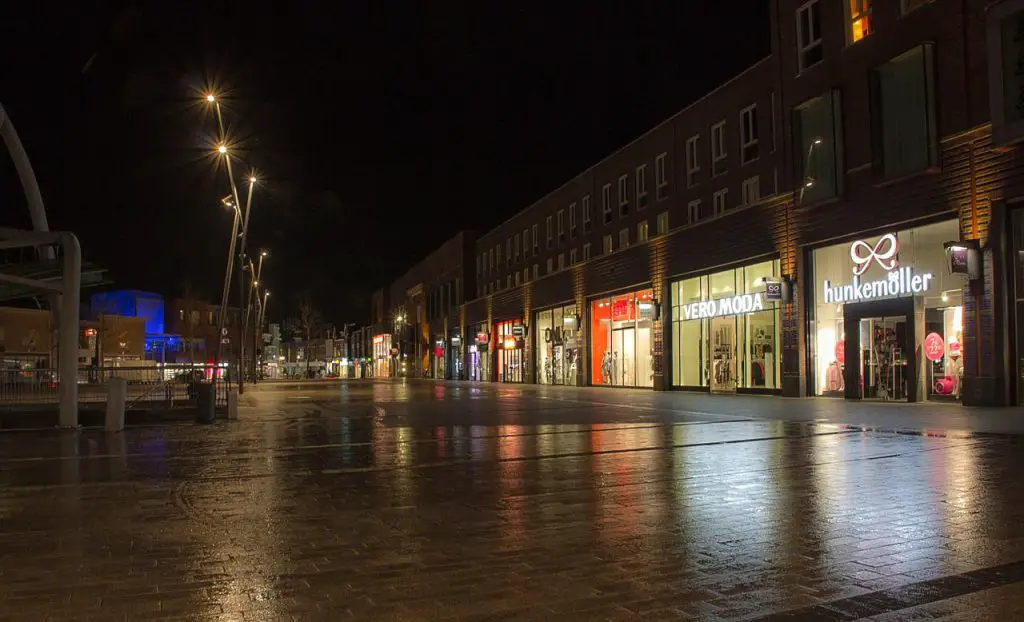 Enschede is a municipality and a city in the eastern Netherlands, in the province of Overijssel and the Twente region. Enschede might not get as much attention as it deserves. However, it has a lot to offer and is worth a visit for anyone who wants to see more of this country than just Amsterdam and Rotterdam.
Enschede also has a great selection of restaurants and cafes that are perfect for a night out with friends.
The city offers a wide variety of cuisine from all over the world, so you're sure to find something that appeals to everyone's tastes. A day spent exploring the city is best capped off with some high-quality Dutch chocolate or, even better: some delicious Dutch cheese.
The region is famous for its dairy farms, which produce everything from gouda to Havarti.
The center of the city is where all of its shopping streets are located as well as many government offices and services.
Arnhem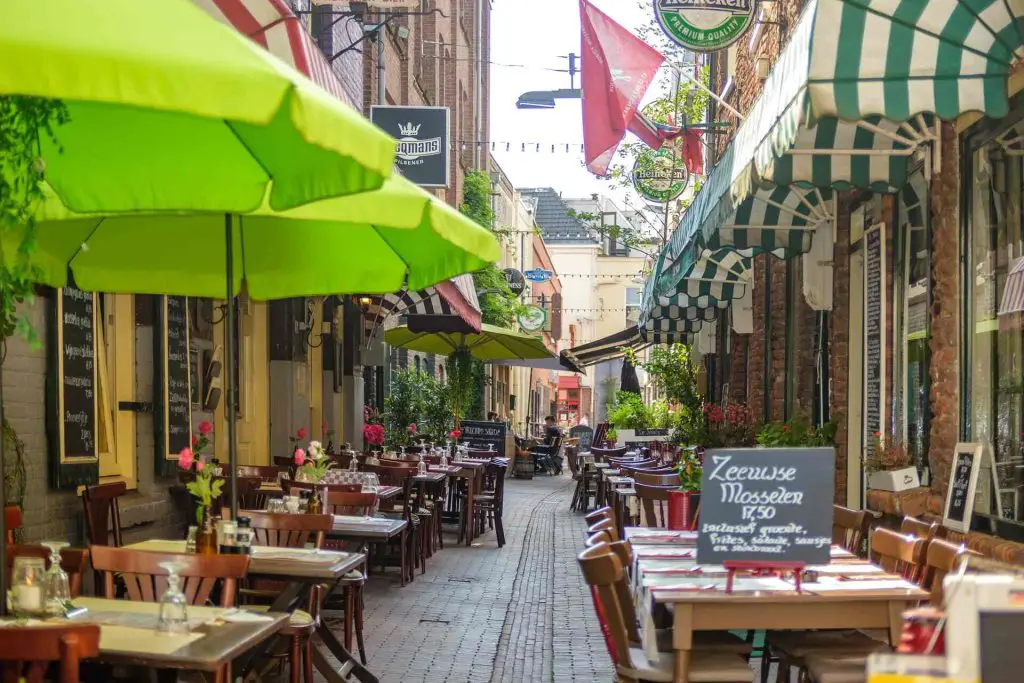 Arnhem is a lesser-known city in the Netherlands, a country famous for its cycling culture, tall buildings, and liberal politics.
While the city isn't exactly a secret, you may not be familiar with it because of its small size compared to other Dutch cities like Amsterdam or Rotterdam. But despite its small size, there are so many things to love about Arnhem that it should be one of the top lists when you're planning a trip to Holland.
The city takes its history seriously, as you'll see in many of its cultural attractions and monuments.
This city has a long history, dating back to medieval times. It was also home to several artists from around 1600-1800, including painter Johannes Vermeer. It even served as the setting for one of his most famous works: "Girl with a Pearl Earring."
A trip to Arnhem wouldn't be complete without visiting a museum, which offers visitors a look at the history of this beautiful city. Plus, visitors can explore the centuries-old buildings and exhibits on everything from archeology to art to science.
Zwolle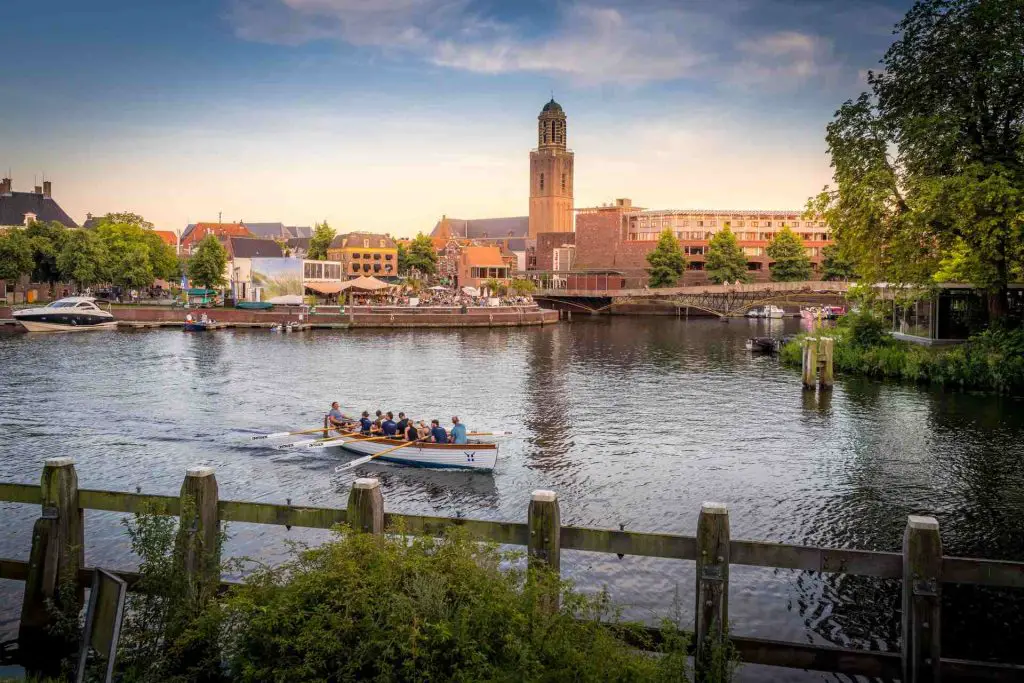 The city of Zwolle is the capital of the province of Overijssel. It is located in North-East Netherlands.
The city is also known as "the coat" or "the cloth" because it was once an important textile center. Today, it's known for its medieval old town, which has been declared a UNESCO world heritage site.
Zwolle is best known for being one of the most beautiful Dutch cities to visit during Christmas because there are nocturnal illuminations throughout the entire city during this festive season.
Many other activities make Zwolle a great place to visit year-round. There are amazing festivals, museums, parks (De Weerribben), and restaurants/cafes with great views over the river Ijssel.