*This post may contain affiliate links, which means we may receive a small commission, at no additional cost to you, if you make a purchase through a link. Thank You! We really appreciate it!*
Nagoya is a city with diverse cultural history, ancient-religious sites, automotive and industrial hubs, modern-laid railway lines, and parks.
People across the world come here to visit these tourist attractions and entertain themselves for good. Some of them find themselves attracted to shrines and museums.
On the one hand, a few tend to visit the economic hubs (Honda, Toyota, and Mitsubishi) for tourism.
If you don't know where to go in Nagoya for the very first time and how to plan your tour, it becomes difficult to visit Nagoya. It is crucial to have a guide to visiting Nagoya, Japan.
Therefore, we present to you the 12 best tourist attractions you need to visit in Nagoya.
Nagoya Castle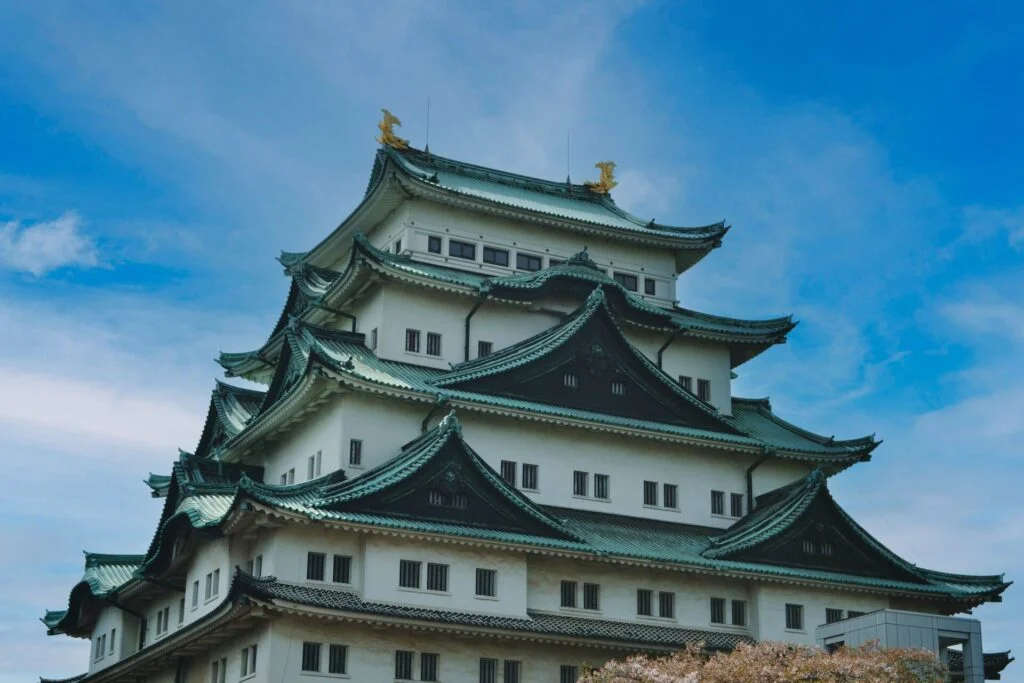 Nagoya castle serves as the heartbeat line for Nagoya culture as it has some cultural associations. It was built in the 17 century during the times of Tokugawa Ieyasu based on historical, cultural, and religious perspectives.
It has become a tourist attraction to visit in Nagoya. Whenever you visit this castle, you breathe in the fresh air just because of the greenery around it. Every tree can be found that adds more beauty to it.
It was retouched or reconstructed, which enhanced its value not only for local people but also for tourists. Tourists across the world visit and entertain themselves. Whenever you visit the top of the castle, the city view pleases the eyes and soul.
It is commonly popular that if you visit Nagoya castle in winter, white snow will present an incredible image of the castle. On the flip side, the summer season contains flowers, greenery, and beautiful sights.
Museum Meiji-Mura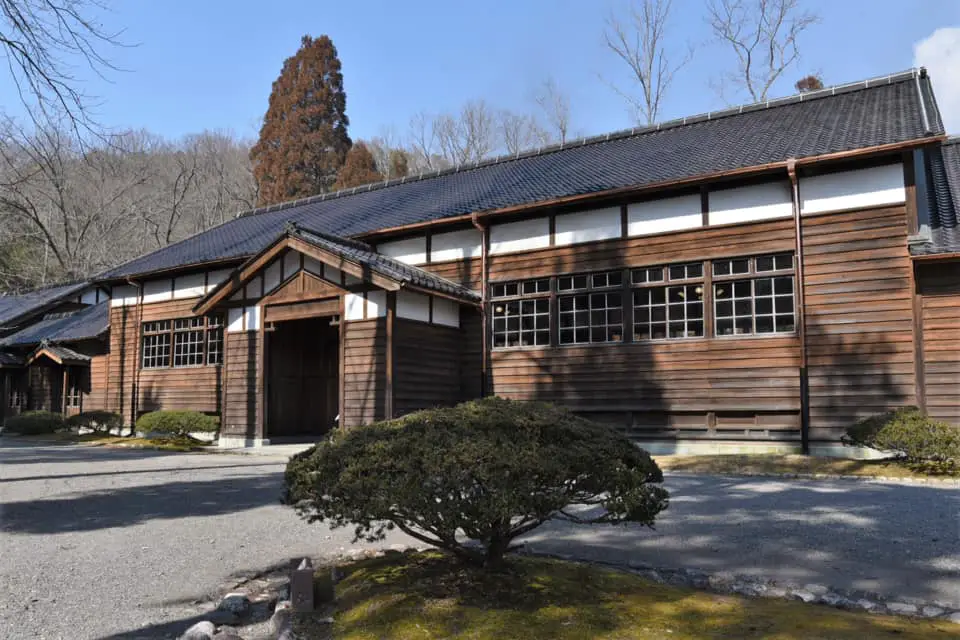 Credit: Museum Meiji-Mura
Museum Meiji-Mura was built in 1965 based on Japanese cultural and historical perspectives.
Suited in the city center, you find this museum one of the best tourist attractions you need to visit in Nagoya. It takes around 30-40 minutes by car to reach this tourist attraction from Nagoya Castle.
This open-air museum is good for both the elderly and kids because there are separate portions for every type of age. Visitors see old houses, institutional items, and old-designed accessories of different cultures.
Those tourists who want to visit the museums and historical places in Nagoya must visit Museum Meiji-Mura as it is the best tourist attraction.
Port of Nagoya Public Aquarium
This tourist attraction is so popular because of its uniqueness and incredible services to tourists. Port of Nagoya Public Aquarium was opened in 1992 and was called the biggest aquarium in Japan.
Tourists hit this place for an aquatic creature. The underworld creature presents an aquatic theme. In this way, the visitors please their eyes.  
The seating capacity of a 3,000+ audience makes sure that you get the chance to see the tricks of blue dolphins and other aquatic creatures.
As far as the creatures are concerned, there you find dolphins, beluga whales, starfish, and many other creatures.
Nagoya City Science Museum
Nagoya city science museum represents the working exhibition of Japanese culture. Since the inception of the Nagoya City Science Museum, still present in remarkable shape. Also, this museum is a token of Japanese commitment to work.
The works of textiles have been depicted professionally to show how Japan strived hard to retain progress after the world wars. Scientific inventions over time show how everything was modified and transformed for betterment.
Along with that, automatic gadgets, car buffs, and a collection of items are the type of accessories that visitors find in the Nagoya city science museum.
Also, the mindsets of different thinkers and developers have been presented to give it the shape of a museum. Visit this one of the best attractions you need to visit in Nagoya for entertainment and fun.
Osu Shopping District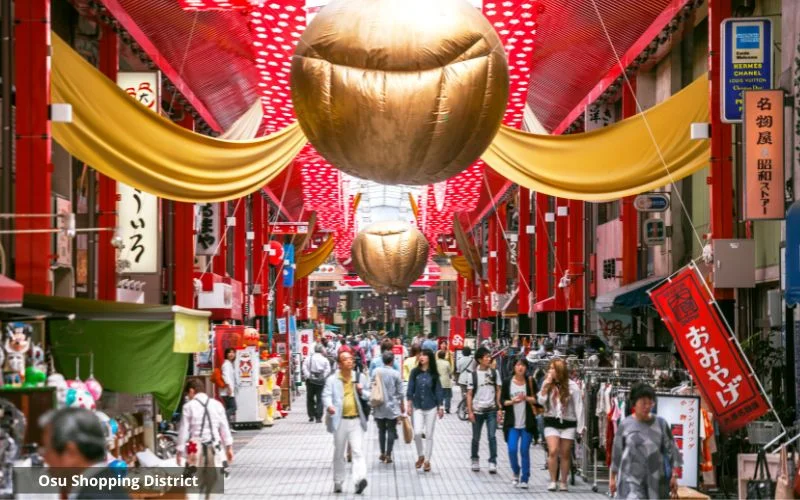 Osu Shopping District is a must place to visit when you want to do some shopping activity. Every type of service is available for tourists, from drinking to eating, buying to carrying away.
It is not limited to shopping activities as there are many festivals on specific days of the year, such as the Osu Setsubun Takarabune, the Osu Summer Festival, and the Gyoretsu for trade.  
Visit this one of the most crowded shopping districts in Nagoya and make some memories. Besides that, don't forget to visit the Osu temple that is situated near it.
Oasis 21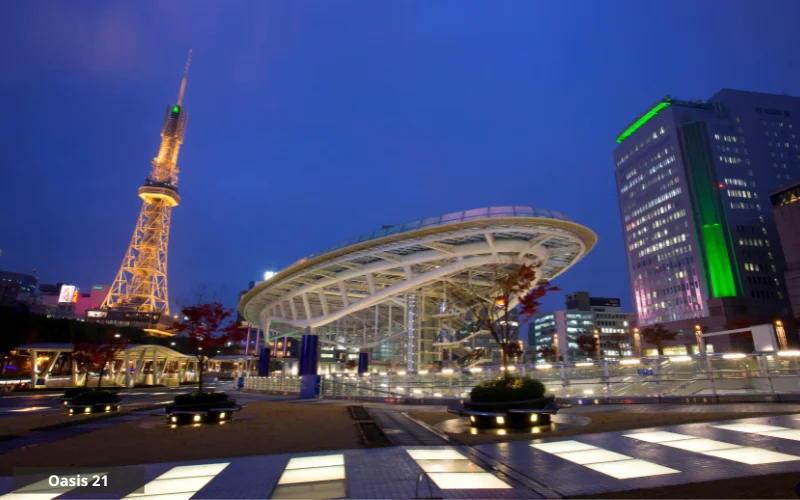 It is a unique tourist attraction and an easy-to-accessible point because it has a bus terminal and bus stop there. This terminal is wonderfully designed and whoever visits it admires its beauty.
Rooftop space-shaped Oasis 21 has a combination of lights and water that create a magical phenomenon. Visiting and looking at Oasis 21, you feel like you have come into another world.
Relaxation and entertainment spots are available for families and visitors. Different trees, sitting places, and visiting points make you fall in love with this place.
Chubu Electric Power MIRAI TOWER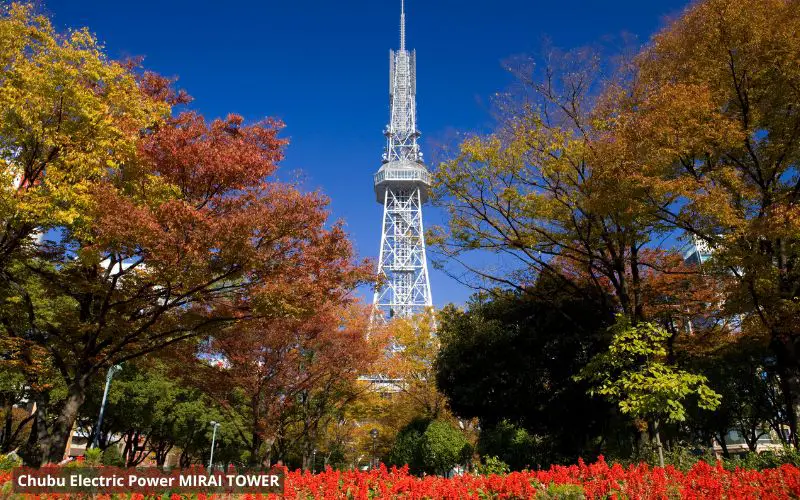 Chubu Electric Power MIRAI TOWER or formerly known as Nagoya TV Tower is one of the most iconic structures in Nagoya. It is wonderful and as popular as Tokyo Tower and Sapporo Tower.
The tower is a famous spot to view the city from a 100 meters high observation deck and enjoy the fantastic scenery. Plus, there is a restaurant where you can relax and enjoy your visit.
Tower itself looks much prettier at night time. Your vacation is not completed without visiting the Nagoya TV Tower.
SCMAGLEV and Railway Park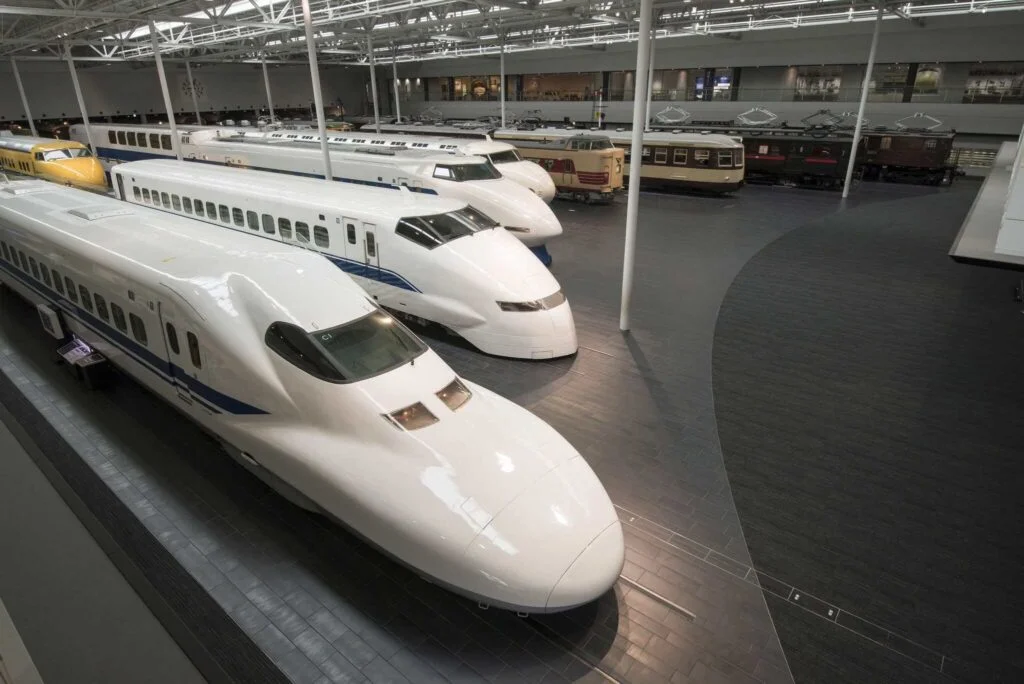 Credit: SCMAGLEV and Railway Park
This railway Park Museum is a source of entertainment. For fun, people in Japan love to visit on special occasions.
The railway's exhibition is shown for people who want to know about the railway and its work process. The railway stock is available, and people can easily access, touch, sit, and experience the joys of the railway.
From Nagoya station, it is easy for tourists to reach this tourist attraction they need to visit.
While visiting this station and park, you would have to pay for tickets because it charges its visitors.
Higashiyama Zoo and Botanical Gardens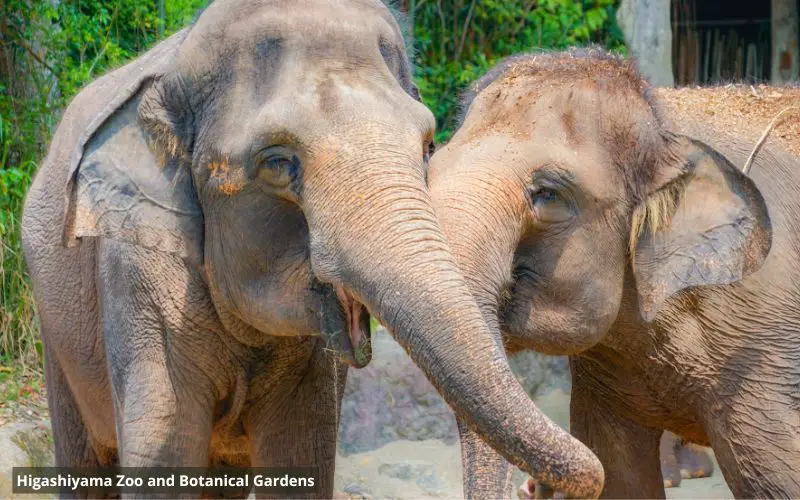 A zoo is a place that tourists mostly love to visit. Therefore, we include Higashiyama Zoo and Botanical Gardens in the list for a better experience.
Higashiyama Zoo and Botanical Gardens have been tourist attractions point since 1937. At present, people still love to enjoy the setup and environment created in it.
Recreational activities of the animals entertain visitors. Fun-based activities with different animals, such as lions, tigers, elephants, foxes, zebras, giraffes, horses, and so on, make you happier.
If you want to visit Nagoya with your family, this place will be a good choice. As the kids are fond of looking at animals and love to visit a zoo, this will make their journey more memorable.
Plus, the garden is truly a very wonderful place! Do not miss your chance to take a lot of amazing pictures.
Hisaya Odori Park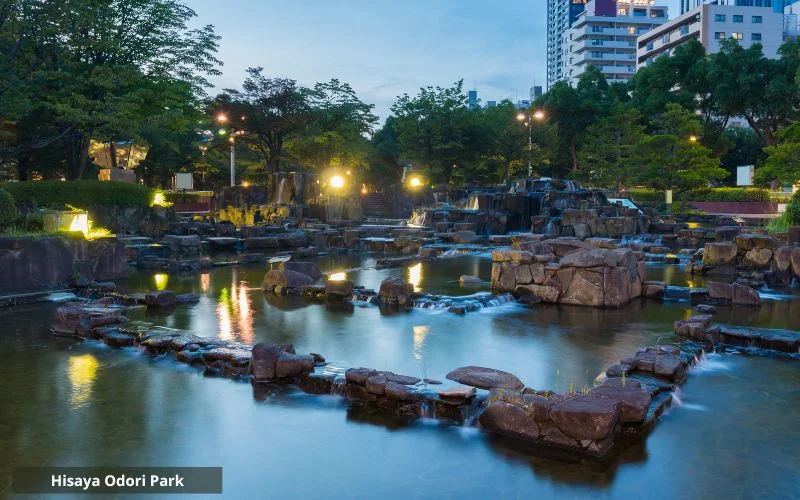 One of the most visited parks in Nagoya is Hisaya Odori Park. It became a source of relaxation and comfort for multiple visitors.
Those who look forward to visiting a place that provides them with every type of facility must visit Hisaya Odori Park. You find shopping spaces there that sell every home accessory and required product for daily base activities.
Further, this tourist attraction you need to visit in Nagoya has different venues, and that's why it is a place for growing attention to nature. The most famous function Nagoya festival is celebrated in Hisaya Odori Park.
Along with this park, there is a famous Nagoya TV tower that helps view the city wonderfully.
Tsuruma Park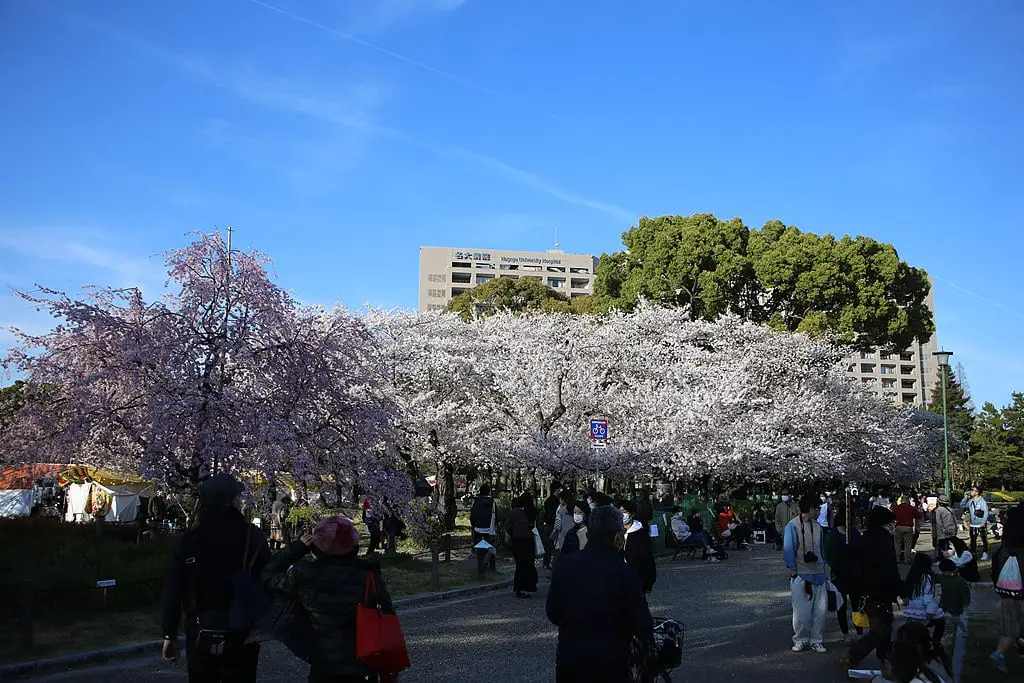 Credit: 円周率3パーセント
One of Japan's oldest parks, this historic place was opened in 1909 and is famous for both locals and tourists during cherry blossoms season. Tsuruma Park is most appreciated during cherry blossom when Nagoya people like to picnic and celebrate Hanami. 
Besides cherry blossoms, you can see several flowers, such as roses and sunflowers. There is a plaza with large playground equipment that makes it a fun place for children.
It is a beautiful park where people come to chill and stroll around with friends and family. 
Legoland Japan
Credit: Legoland Japan
One of the great places to go out with family and friends is Legoland Japan Park. It is the first Legoland Theme Park in Japan. This park has become a tourist attraction, and people across the universe have been visiting it.
This traditional park has different sections and tourist attractions such as Nagoya castle and five-star hotels. The park has plenty of stations for interactive play and a Lego building.
A lot of restaurants and shops are available around under one roof. This is the place that you need to visit in Nagoya, Japan.