*This post may contain affiliate links, which means we may receive a small commission, at no additional cost to you, if you make a purchase through a link. Thank You! We really appreciate it!*
Montana is a land of breathtaking natural beauty and endless romantic opportunities for couples. Whether you are exploring the majestic mountains, wandering through picturesque valleys, or stargazing under the clear night sky, this lovely state provides an endless amount of experiences to ignite the flames of love.
Montana's landscapes make for a wonderful setting for spectacular love escapades. Whatever your idea of romance is, Montana has something for every couple.
Here are some of the fun things to do in Montana for couples. This treasure trove of experiences is sure to kindle romance and create cherished moments that will last a lifetime.
Go on a Hot-Air Balloon Ride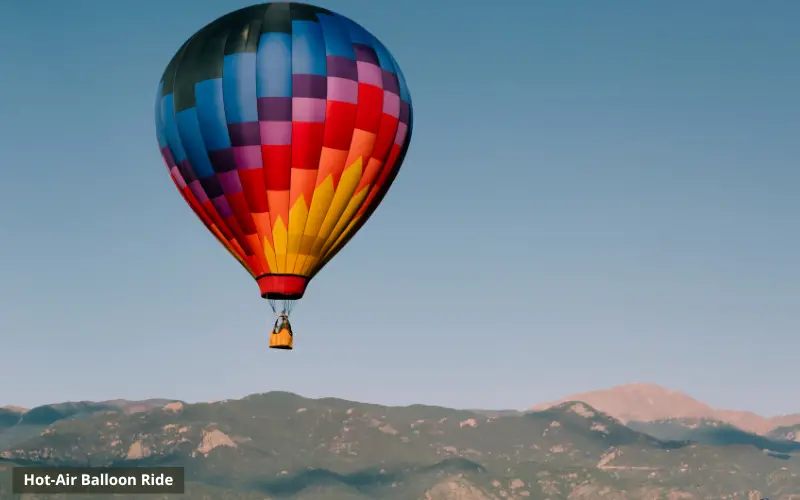 Riding a hot air balloon in Montana is an incredible experience that allows you to witness nature's beauty in a unique and awe-inspiring way. You and your loved ones will be treated to spectacular panoramic views of Montana's breathtaking scenery.
Hot-air balloon rides are a must-do activity in Montana. There's always an opportunity to go up in the air with your sweetie. You can see fantastic sights like Mt. Rainier, Glacier National Park, Yellowstone National Park, and more, all while enjoying each other's company.
If you have kids, bring them along for the adventure. They'll love it, especially if they've never been on one.
It's one of those truly unique experiences to cherish forever and only shared by people who were there with you during that moment when everything felt like magic. Nothing else mattered but being together with each other.
Watch a Performance at the Symphony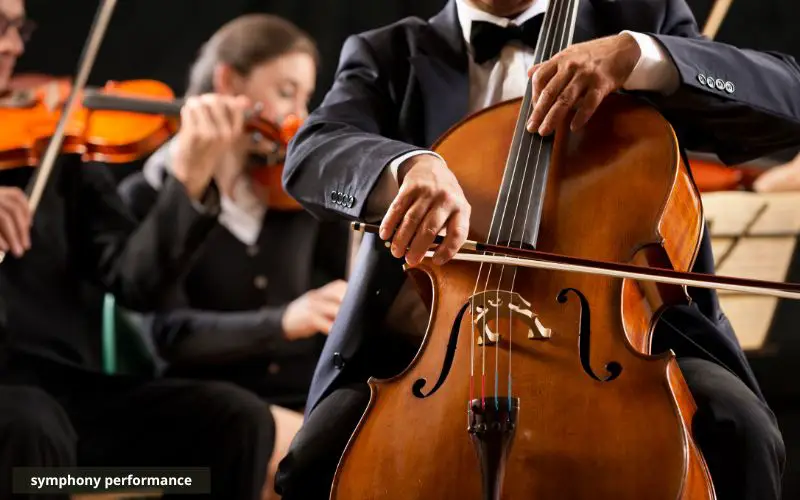 Attending a symphony performance in Montana is a lovely experience that combines the beauty of music with the enchantment of the arts.
The symphony is a wonderful place to spend time with your partner. It's romantic, it's educational, and it's entertaining. If you aren't sure which concert to attend, you can always pick one based on the guest conductor or soloist.
The Montana Symphony Orchestra is one of the country's best regional orchestras and regularly performs in Helena, Missoula, and Bozeman. Head over to their website to find out when they're playing.
On top of that, many cities have their own performing arts centers that feature local acts and traveling entertainers from across the country and sometimes internationally.
Hike the M Trail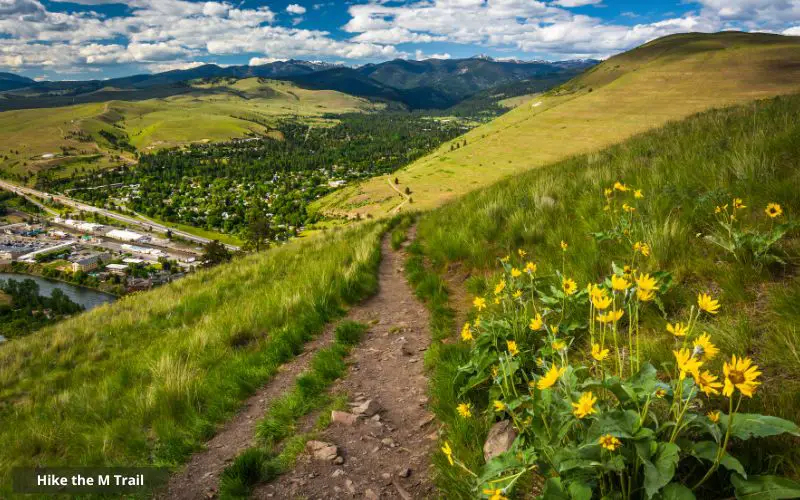 Hiking the M Trail in Montana is an iconic outdoor adventure that offers stunning panoramic views and a sense of accomplishment.
Hiking the M Trail is a great way to spend time with your significant other. The trail runs through some of Montana's most beautiful landscapes, including several mountain ranges and wildlife preserves.
 The best part about this hike? It's completely free. And you don't even have to leave your home state. The M Trail starts and ends in Big Sky, about an hour from Bozeman.
The best time to hike this loop is during the summer when there's less snow on the trail, and it won't be too cold at higher elevations.
 If you're unsure of what gear or clothes you'll need for such a trek, stop into REI at Westgate Mall before hitting the road—they've got everything you need at great prices!
Hike Glacier National Park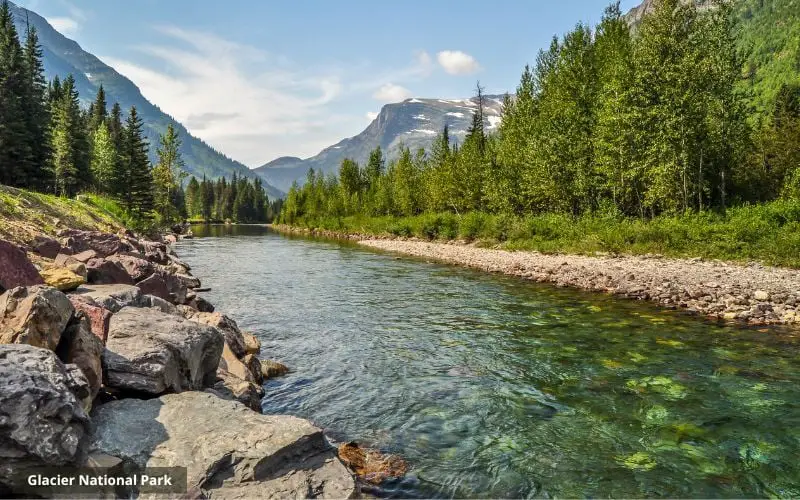 Hiking is a great way to spend time together, get exercise, see nature, and see wildlife (including bears). Plus, hiking with your partner in Glacier National Park in Montana is a truly remarkable and romantic experience that allows you to connect with nature and each other on a deeper level.
Hiking with your lover in Glacier National Park is a fantastic experience. The calm of the wilderness and the majesty of the mountains create an environment of calmness and wonder, allowing you to escape the hustle and bustle of everyday life and focus on each other and the natural world around you.
You'll see the beauty of Glacier's glaciers, snow-capped peaks, alpine meadows, and crystal-clear lakes while hiking.
Sharing these moments of discovery and adventure can benefit your relationship and create lasting memories you will treasure for years.
Take a ride on Flathead Lake by Boat, Kayak, or Paddleboard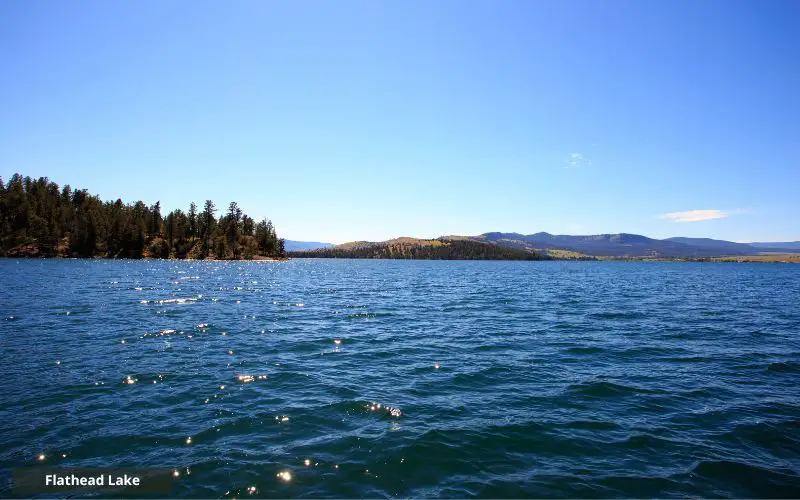 Flathead Lake, in the lovely state of Montana, is a fascinating treasure that captivates tourists with its magnificent natural beauty and plenty of recreational options.
Rent a houseboat from Glacier Park Boat Company or paddleboard from Flathead Lake Paddleboard Company and ride your way around the lake.
If you want something more active, rent a kayak from Flathead Lake Kayak Company. And if you want something that will get you up close and personal with some wildlife, consider renting a pontoon boat.
It is more than just a body of water; it's a location where memories are created, and nature's beauty is embraced.
Flathead Lake provides an outstanding experience that will leave you wanting to come again and again, whether you're looking for adventure, leisure, or simply a moment of peace.
Whitefish Mountain Resort
Whitefish Mountain Resort is known as one of the top ski resorts in North America and is also a great place for non-skiers looking for romantic things to do.
Enjoy the scenic tram and have a nice lunch at the Summit House. Or ride up at sunset for an incredible view.
Whitefish also offers snowboarding, skiing, mountain biking, hiking, and snowshoeing (and cross-country skiing). And if you want to try something different, why not go ice skating on our outdoor rink or take a dip in our heated outdoor pool?
You can also hit the slopes with your dog by taking them dog sledding or tubing down one of the hills!
A trip to Lewis & Clark Caverns State Park
This day trip from Great Falls is a great way to spend a day with your partner. Lewis & Clark Caverns State Park is named after the famous expedition, and it's home to some of Montana's most beautiful natural features.
The park has been drawing tourists for over 100 years, with its huge caves formed by an underground river system. The water carved out large passages in the rock, creating what is now called "rooms" that look like something out of an Indiana Jones movie!
You can hike through these rooms and feel like you're exploring new territory (without leaving Montana).
Besides visiting limestone caverns, other activities such as hiking trails, rental cabins, and campgrounds are open year-round.
Explore Butte's Rich History
Butte is a city rich with history, and you'll find plenty of opportunities to learn about it. You can see an extensive collection of artifacts from the early mining days.
 The museum also features exhibits on local Native American cultures and the "Butte City Hall" building that used to be home to the city's municipal government.
Another great way to explore Butte's past is by taking a tour of Anaconda Copper Mining Company's headquarters building—the world's largest single-structure zinc smelter.
 You can view historic photos and videos inside this massive structure and see what remains of an underground shaft mine entrance tunnel that was built in 1895 (it now serves as storage space).
If you're lucky enough, your tour guide might even have some old mining equipment or other artifacts they brought back from their time working in these areas.
Tour the Museum of the Rockies in Bozeman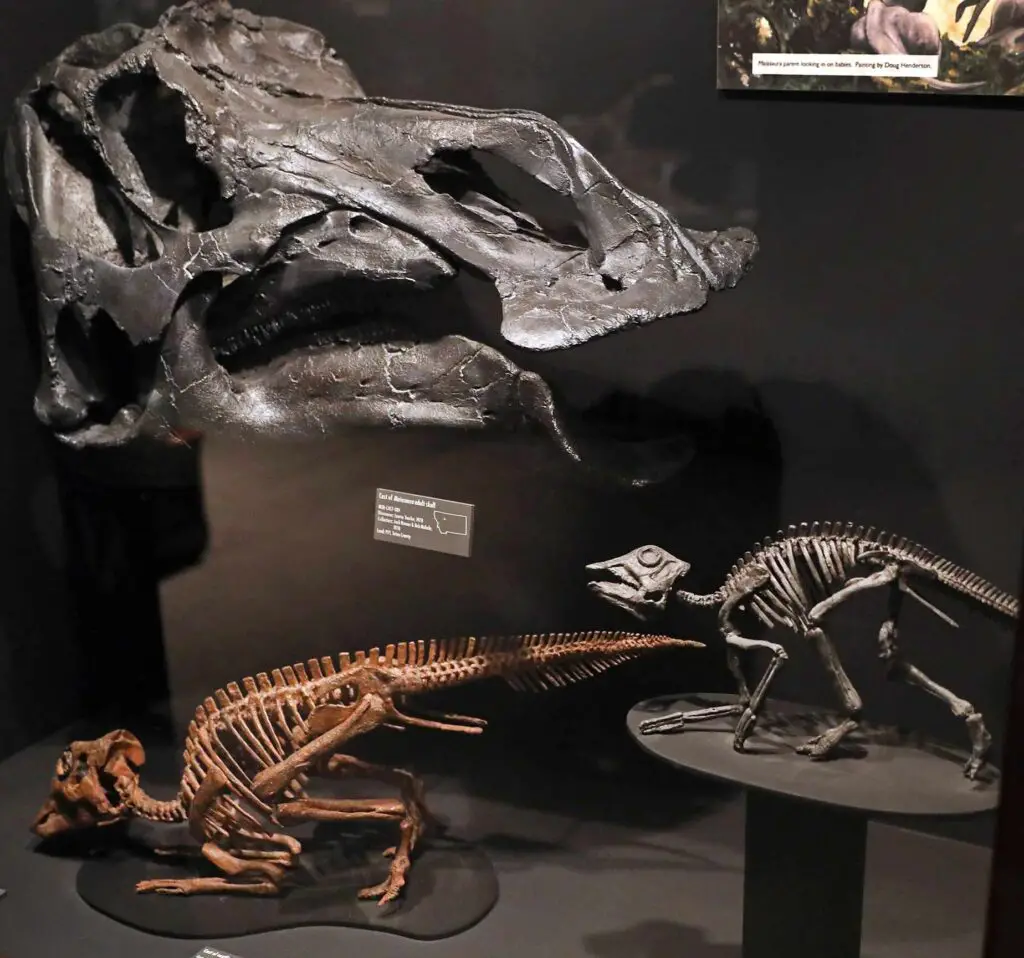 Credit: Museum of the Rockies
The museum has a huge collection of dinosaur fossils, including a Tyrannosaurus rex and many other fossilized skeletons. There is a lot of cool and interesting information and artifacts.
There are also plenty of other exhibits to explore, such as minerals and rocks from around the world, an insect zoo with live bugs and butterflies, a planetarium, and an IMAX theater that shows educational films about science topics.
It's a relaxing activity to do with your partner, and you'll learn a lot about dinosaurs. We would recommend checking it out on your visit to Bozeman if you haven't seen it!
Spend an Afternoon on the Rocky Mountain Front Range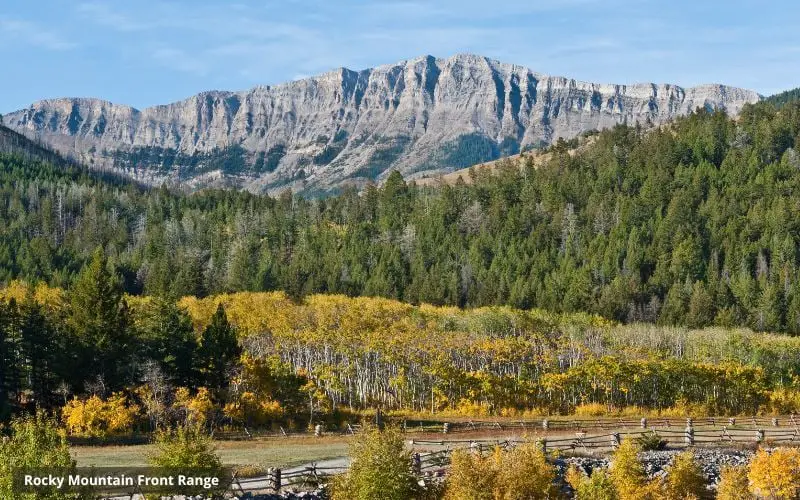 One of the most romantic things to do in Montana is to spend an afternoon on the Rocky Mountain Front Range.
This area offers some of the most beautiful views in all of Montana, and it's also home to some very interesting animals.
In addition to seeing beautiful scenery, you'll be able to see plenty of wild horses. There are five different herds here: Pryor Mountain Wild Horse Range, Pryor Mountain Wild Sheep Range, Pryor Mountain Wild Burro Range, Pryor Mountain Wild Goat Range, and Pryor Mountain Bighorn Sheep Range. These animals range from tiny little burros to enormous bighorns.
Montana is a beautiful state. In addition to being home to the biggest elk herd in North America, there are also plenty of great places for couples to explore together. Plan your trip now!