*This post may contain affiliate links, which means we may receive a small commission, at no additional cost to you, if you make a purchase through a link. Thank You! We really appreciate it!*
New York City is among the world's most visited cities for a legitimate reason. Because of its diversified population, the city is a cultural hotspot for art, music, gastronomy, etc.
The city has so much amazing to offer! Its busy streets are a frenzy of activity, and world-famous landmarks can be found around every corner.
You could spend months touring NYC, from famous sights like the Brooklyn Bridge to the city's incredible culinary culture and exciting museums.
Aside from Times Square (Midtown Manhattan), the area of Downtown New York or Lower Manhattan is also a great place to visit. We list the best places and activities for the finest trip to Downtown NYC you've ever had!
Amazing Things To Do in Downtown NYC:
National September 11 Memorial & Museum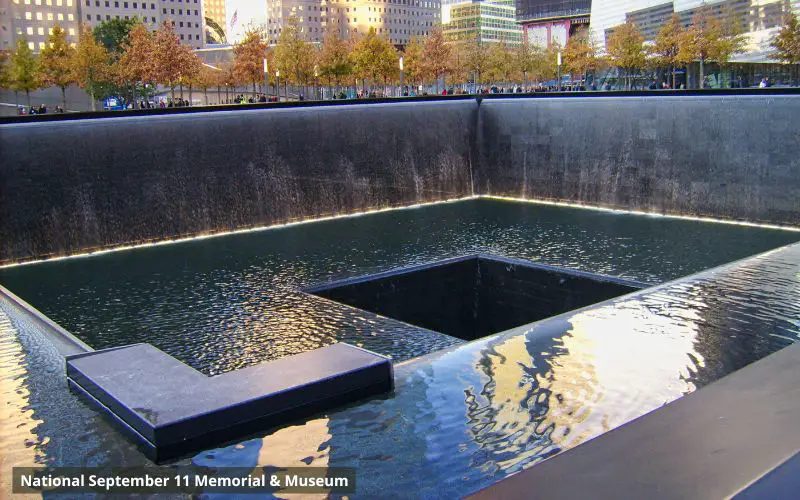 The National September 11 Memorial & Museum, located on Greenwich Street in Downtown Manhattan, is a memorial to those who perished in the 2001 terrorist attacks in the financial sector.
The monument, which includes two one-acre reflecting pools and a waterfall surrounded by trees, is built on the location of the Twin Towers, which were demolished on September 11.
The National September 11 Museum presents a riveting presentation of the events leading up to and following the catastrophe with relics, oral narratives, and photos.
If you are ever in NYC, please visit here because it's truly humbling.
The Battery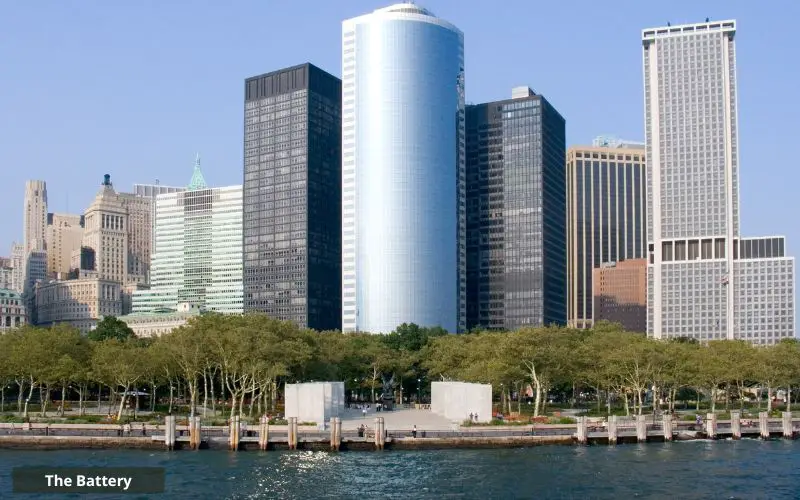 The Battery, formerly known as Battery Park, is a great place to unwind and enjoy the waterfront and various water-related activities such as port tours.
A historic park named for the artillery batteries stationed there to protect the city in the early years, a visit to the park is a terrific chance to soak in some early-NYC history.
The Battery is a popular site for New Yorkers to work out, join seasonal public entertainment events, or enjoy a take-out lunch al fresco and its closeness to the harbor.
One World Observatory
Many observatories are in downtown New York, but the One World Trade Center's One World Observatory over Fulton Street is a whole amazing experience.
Within a minute, one of the Center's Skypod elevators expands 122 floors and steps into a spectacular glass-enclosed lookout for stunning panoramic views of downtown Manhattan and beyond.
The deck occupies the third floor of the building, offers multimedia presentations at the Freedom Theater, features a sky portal with replica maps of Manhattan streets, and serves fine dining at the One Dine restaurant.
You must have a ticket before accessing the One World Observatory. We encourage you to purchase tickets online in advance.
Brooklyn Bridge Walk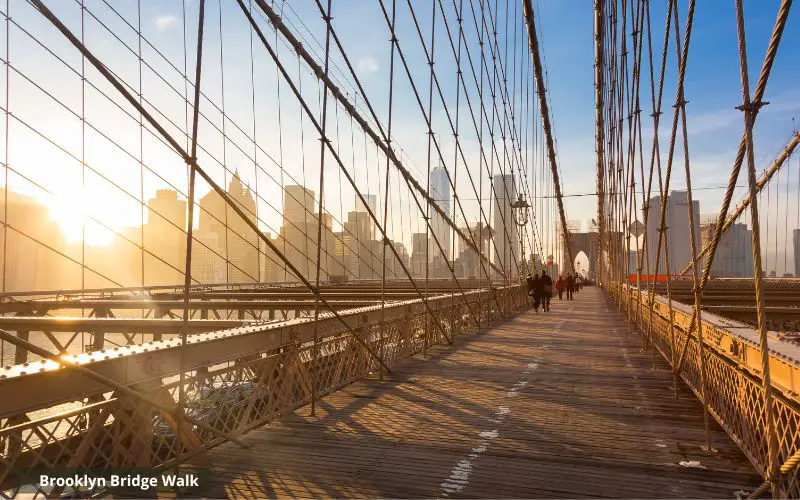 Visit Brooklyn Bridge is an enjoyable excursion that is the ideal reason to visit Brooklyn. It offers you breathtaking views.
Walking to the center of the renowned Brooklyn Bridge and viewing the area from there is one way to appreciate the enormity of Downtown Manhattan.
The Brooklyn Bridge, a part of the New York landscape since the late 1800s, is a third of a mile long, and do have six traffic lanes, and spans the East River, linking Lower Manhattan and Brooklyn.
The pedestrian walkway is above the traffic lanes. If the weather permits, go for a walk as the sun sets, and you'll be glad.
Westfield World Trade Center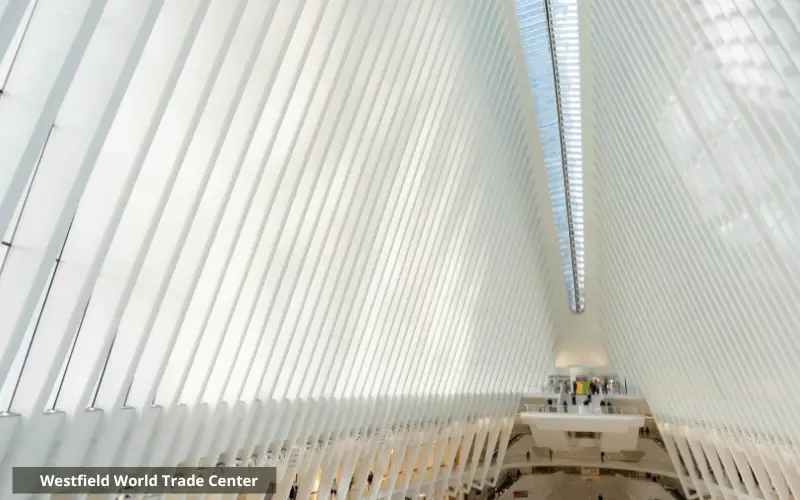 Head to Westfield World Trade Center Mall on Greenwich Street for stylish shopping in downtown Manhattan. The two-story mall is part of the World Trade Center and a nice building to step in to stroll around and look at the different stores.
A truly unique shopping mall because of the beautiful architectural design!
 You can browse around 60 outlets with designer names such as Boss, Dior, Longines, and many more affordable brand stores. When you're off shopping, pause at one of the 29 restaurants and cafes.
Whitney Museum Of American Art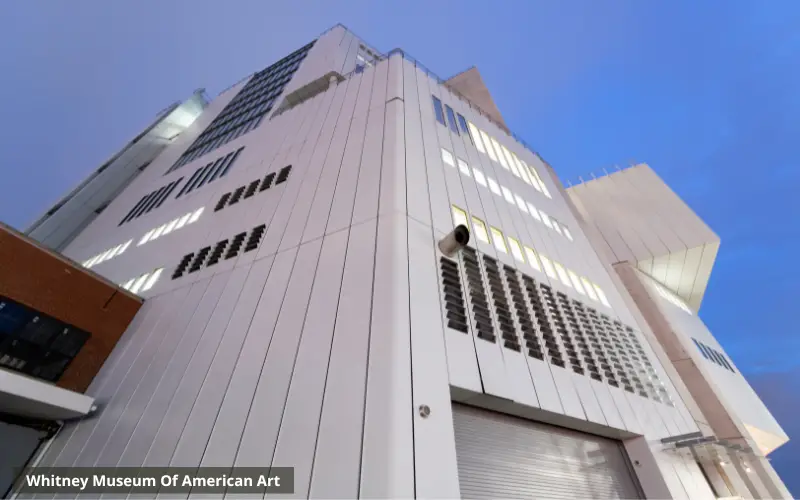 The Whitney Museum of American Art, located on Gansevoort Street, specializes in exhibiting all forms of American art.
The museum's permanent exhibitions from the 20th and 21st centuries include approximately 20,000 works ranging from paintings to sculptures and temporary exhibits by lesser-known artists.
It's a great place. You are going to adore this museum with brilliant art pieces, art installations, and incredible city views.
Rockwood Music Hall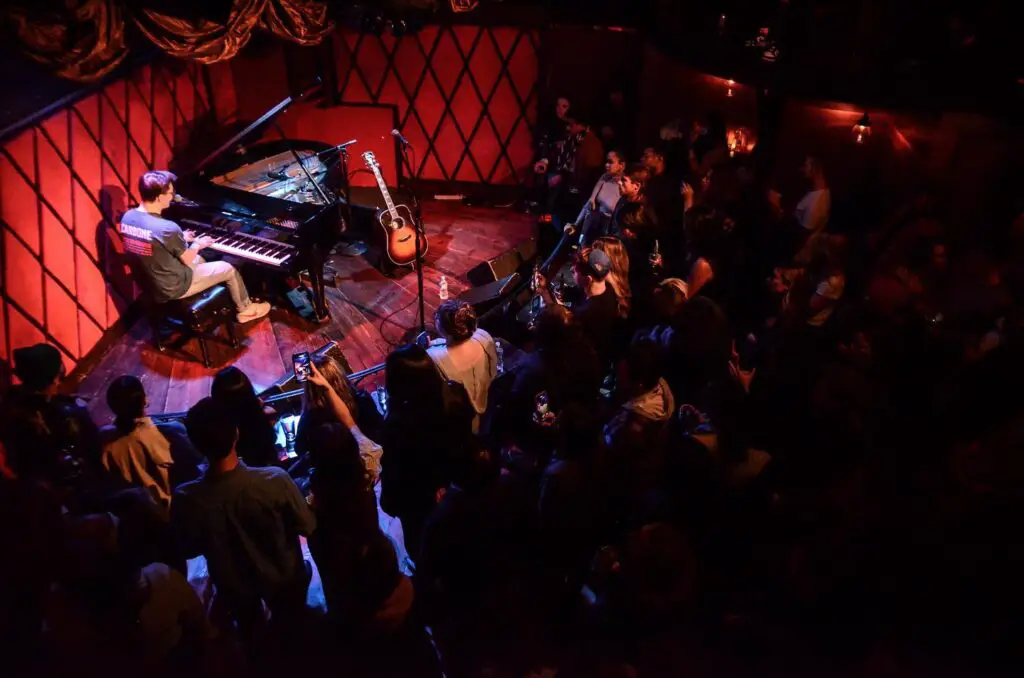 Credit: Rockwood Music Hall
Rockwood Music Hall on Allen Street is a great place to spend the night in downtown Manhattan.
The place is a three-tiered facility that regularly hosts a variety of well-known and emerging musicians. The bar decoration is simple and consists of bare bricks and dark wood with mood lighting, but great music captivates people.
Some concerts are free to attend, while others require pre-purchased tickets. Therefore, please check the website for more information before visiting.
Chinatown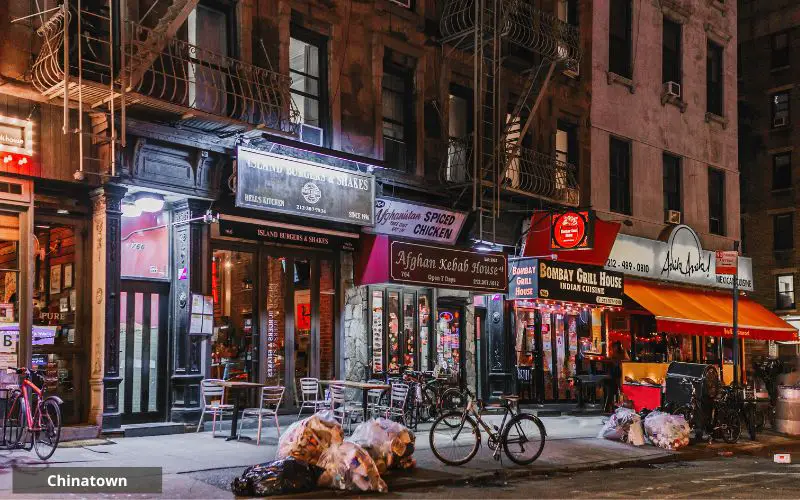 For a complete cultural change, head to the bustling Chinatown of Lower Manhattan. The area is home to one of New York's largest Chinatowns and is full of activities from sunrise to dark.
There are various boutiques, dim restaurants, and fish and food markets along the street.
Chinatown is a vibrant activity, but you can also visit the Museum of Chinese in America on Center Street in Chinatown for interesting insights into Manhattan's Chinese history.
Wall Street Tour
Wall Street in New York City is a nickname associated with the US stock market and is home to many of the largest financial institutions in the United States. Meet an experienced guide on Broad Street and take a walking tour of Wall Street to learn about the mystery.
Internal guides know how everything works and can share fascinating stories about Wall Street's most important events.
The tour is around 75 minutes – 1.5 hours. Part of the Street is cobbled, so wearing walking shoes with low wheels is good.
Manhattan Helicopter Tour
Flying over Manhattan by helicopter is arguably the most exciting way to see the city.
The flight departs from downtown Manhattan's Helicopter, past the Statue of Liberty to Ellis Island, and returns to Lower Manhattan's famous attractions such as the Empire State Building, Times Square, and Central Park.
The duration of flights depends on the package you take but surely gonna give you a great once-in-a-lifetime experience. Certainly, it is not a cheap tour but if you have money, just go for it.
Ride Cruise Tour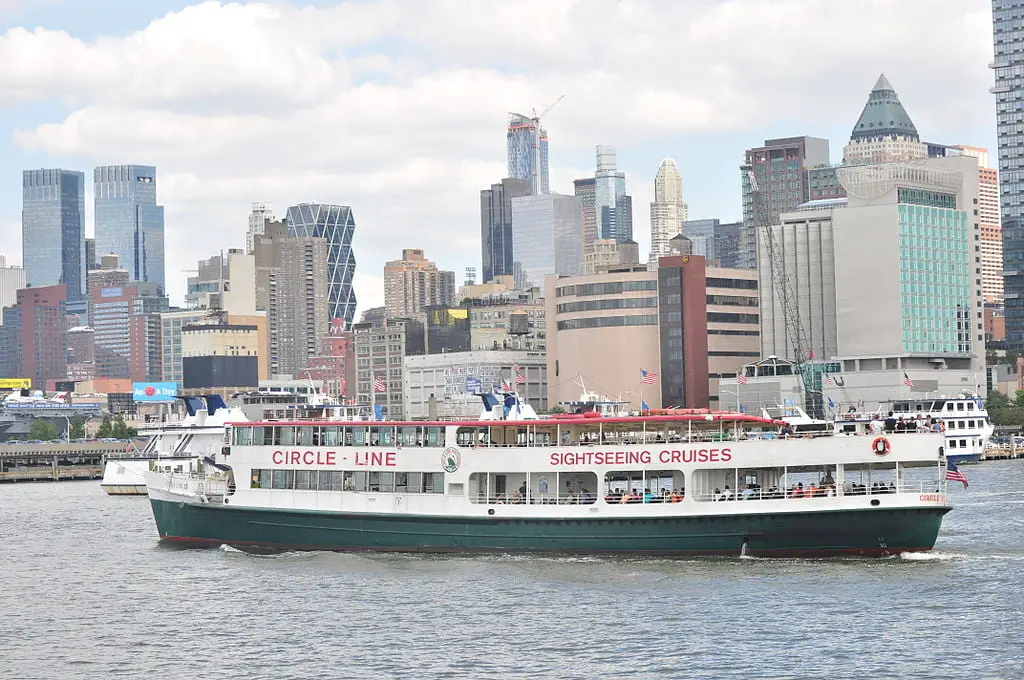 Credit: Joe Mabel
If a helicopter tour is too expensive, why not take the cheaper option by taking a cruise? You can still enjoy the best views of New York City's iconic, such as the Statue of Liberty.
It was a fun boat ride, and at the same time, it was a very nice way to view and take pictures of the city with a calm and relaxing vibe. You should arrive early to get the best seats on the boat.
This is one experience that needs to be added to your bucket list. Highly recommend it when visiting NYC.