*This post may contain affiliate links, which means we may receive a small commission, at no additional cost to you, if you make a purchase through a link. Thank You! We really appreciate it!*
Mississippi is a state located in the southeastern region of the United States. The states of Tennessee border Mississippi to the north, Alabama to the east, the Gulf of Mexico to the south, and Louisiana and Arkansas to the west.
The state's name derives from the Mississippi River, which flows along its western boundary. Mississippi is the 32nd largest state in land area, but The Magnolia State is known for its hospitality, diverse culture, and rich history.
The state is also home to several famous musicians, including Elvis Presley, B.B. King, and Johnny Cash. The state has a long and complex history, which has shaped its unique culture.
Native Americans initially inhabited the state before being claimed by the Spanish in 1540. In 1798, Mississippi became a territory of the United States and was admitted as a state in 1817.
It is a beautiful state with a lot to offer. From the stunningly scenic Gulf Coast to the rolling hills of the interior, there's something for everyone to enjoy. The state is also home to a rich cultural heritage; you can find everything from world-class museums to a lively music scene.
Besides, let's not forget the food! Mississippi is known for its delicious Southern cuisine, so be sure to try some of the local specialties during your visit.
Here is a list of the top cities to visit in Mississippi.
Ocean Springs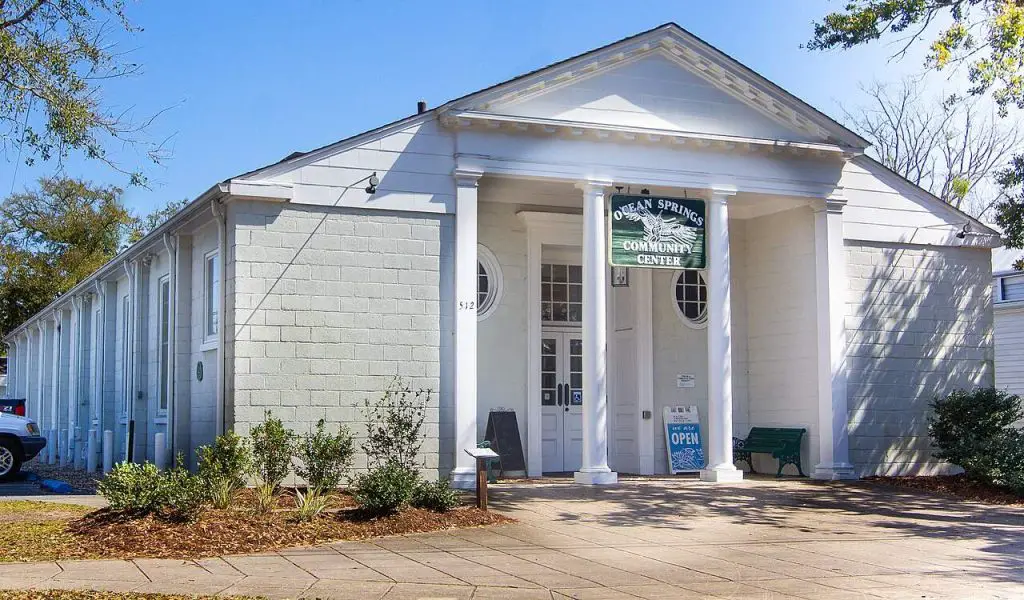 Credit: rossograph (Wikimedia Commons)
Ocean Springs is a vibrant city home to various shops, restaurants, and attractions. Visitors can enjoy a leisurely stroll through one of the many parks or take a dip in the Gulf of Mexico.
There's also a lively arts scene, with museums and galleries showcasing local talent. Of course, no visit to Ocean Springs would be complete without sampling the delicious seafood. 
If you're looking for a beautiful place to visit that's full of natural wonders, then be sure to add Ocean Springs to your list. This stunning location is home to an array of fascinating places to explore.
Visitors can also take a stroll along one of the many hiking trails that wind through the area or relax on the beach and enjoy the incredible views.
Whatever you choose to do, you're sure to have a memorable experience in this truly special place.
Oxford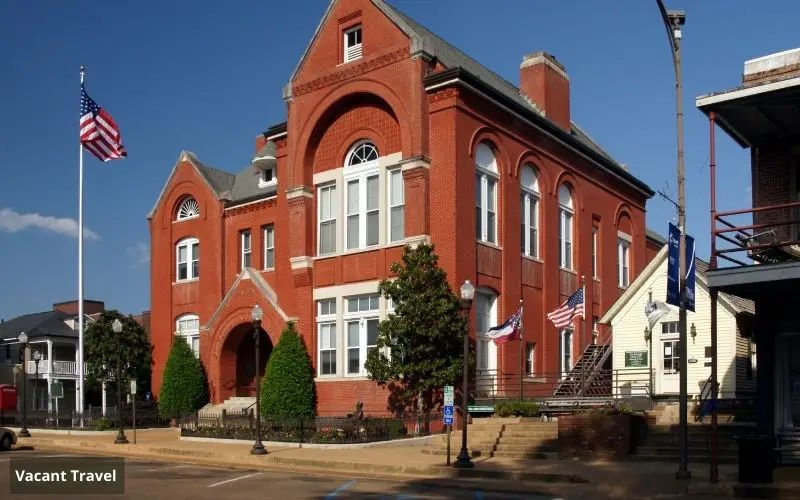 Oxford, Mississippi, is a historic town with a lot to offer visitors. Founded in 1837, it was the home of the University of Mississippi and several famous writers and musicians. Today, Oxford is a thriving community with a vibrant arts scene and various shops and restaurants.
Enjoying the outdoors is also great, with plenty of parks and trails to explore. So whether you're looking for a place to relax or an exciting place to explore, Oxford is definitely worth a visit.
It is a beautiful city, with plenty of activities and attractions to enjoy. The Historic District is a great place to start, with its charming shops and restaurants. For those interested in the arts, the Powerhouse Community Arts Center offers classes and performances in a variety of disciplines.
Sports fans can catch a game at the Oxford-Lafayette County Sports Complex. And of course, there are plenty of delicious places to eat in Oxford! Whether you're looking for Southern comfort food or gourmet dining, you'll find something to suit your taste. So come and visit Oxford – you won't be disappointed!
Jackson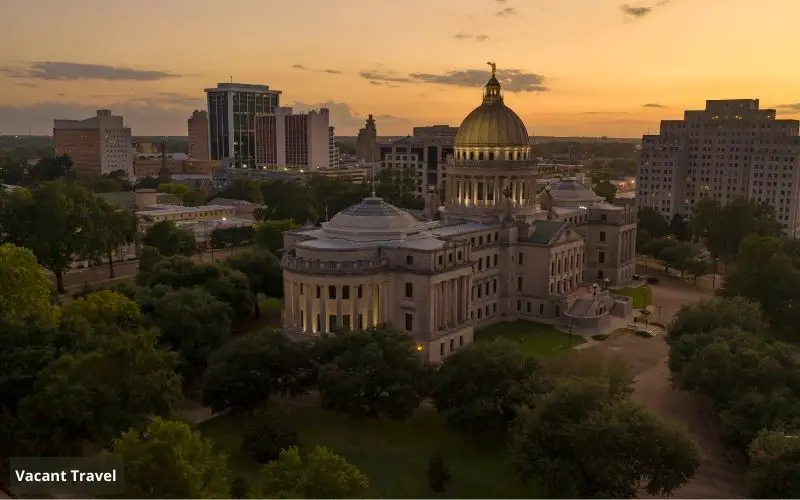 Mississippi's capital city, Jackson, is a great place to visit. The city is home to a number of exciting attractions, including the Mississippi Museum of Art, the State Capitol, and the Old Capitol Museum.
Visitors can also enjoy a lot of activities, such as exploring the local food scene, shopping in the historic downtown district, and taking a  ride through one of the city's many parks.
Spring and fall are the best times to visit Jackson. The weather is milder during these seasons, making it more comfortable to explore the city. Spring is also an excellent time to see the state's renowned azaleas in bloom.
The city also offers a lot of events and festivals. You can visit the website for a calendar of events. So whether you're looking for a fun-filled weekend or a quieter pace, Jackson has something to offer everyone.
Biloxi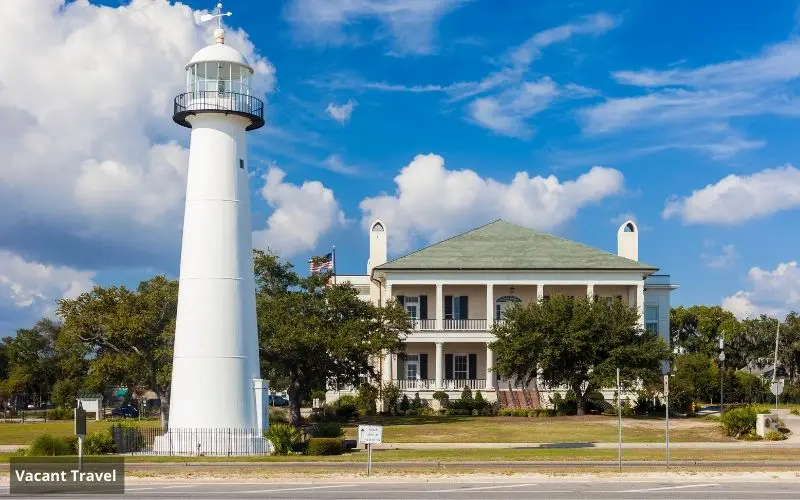 Biloxi is a city on the Gulf Coast in Mississippi. It's a popular tourist destination with a lot to offer visitors. You can visit one of the many beaches in the area.
One of the best places to visit is the Biloxi Marina, which provides activities for kids and adults. There are also several other museums in town that you can see if you're interested in art or history.
Shop at local stores and boutiques. The downtown area is full of shops selling everything from clothing to souvenirs to home items like furniture and decor items for your home or office space.
Go out to eat at restaurants like Snapper's seafood and Clyde's Crab House & Oyster Bar—both of which have been recommended by locals as being good options while visiting Biloxi. You'll find plenty of other restaurants, including some that serve international cuisines like Vietnamese or Chinese cuisine and American favorites like burgers or steaks!
Natchez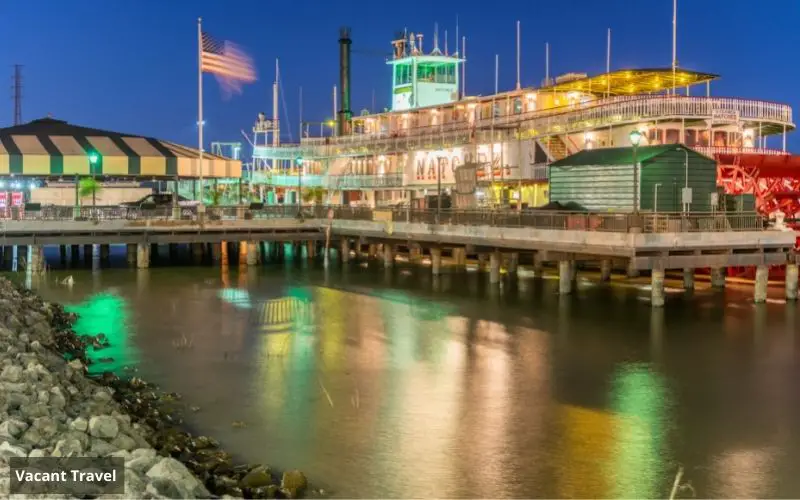 Natchez city is a historic town in the western part of Mississippi that was founded in 1716. The city became an important trading center and served as a base for the region's first European settlers.
Home to several different Native American tribes who occupied the area before European settlement. Today, the city has several historical sites and museums that offer visitors insight into its fascinating past.
There are many reasons to visit Natchez. Nestled along the Mississippi River, Natchez is rich in history and culture.
It was one of the earliest European settlements in North America. It is home to several historic sites and museums, such as the Grand Village of the Natchez Indians and the Natchez Museum of African American History and Culture.
The city also offers a wide range of shopping and dining options and a vibrant nightlife scene. A visit to Natchez would be incomplete without taking a scenic riverboat cruise.
Gulfport
Gulfport is the second-largest city in Mississippi, second to Jackson. It is named for the Gulf of Mexico.
Are you looking for a fun and affordable beach vacation? Then look no further than Gulfport, Mississippi! This charming city offers a wide range of attractions and activities to entertain visitors of all ages.
For example, history buffs will enjoy exploring the Gulfport Museum of History, which chronicles the city's rich past. Nature lovers can stroll through the beautiful de Soto National Forest, home to abundant plants and animals.
Gulfport's beaches are obviously perfect for sunbathing, swimming, and fishing. Plus, the city's restaurants serve delicious seafood that will please any appetite. So what are you waiting for? Plan your trip to Gulfport today!
Cleveland

Credit: Chillin662 (Wikimedia Commons)
If you're looking for a great place to visit in Mississippi, then you should definitely check out Cleveland! This charming city is located in the northern part of the state.
There's the Delta Blues Museum for history buffs, which chronicles the region's musical heritage. You can also learn about the area's Native American past at the Mississippi Indian Heritage Center.
Nature lovers will enjoy exploring the Amzie Moore Park, which offers a bunch of activities. If you're looking for some fun for the whole family, be sure to visit the Gold Rush Theme Park, where you can pan for gold and experience what life was like during the 1800s.
Vicksburg
There are many reasons to visit Vicksburg. Situated on the Mississippi River, Vicksburg is known for its rich history and beautiful scenery. Visitors can explore historical sites, including the Vicksburg National Military Park, which commemorates the siege of Vicksburg during the Civil War.
The park includes a museum with exhibits on the battle, as well as a number of monuments and memorials.
For those who enjoy the outdoors, there are several parks and trails perfect for hiking, biking, and picnicking. The city also offers a variety of shopping and dining options, as well as a lively nightlife scene.
Port Gibson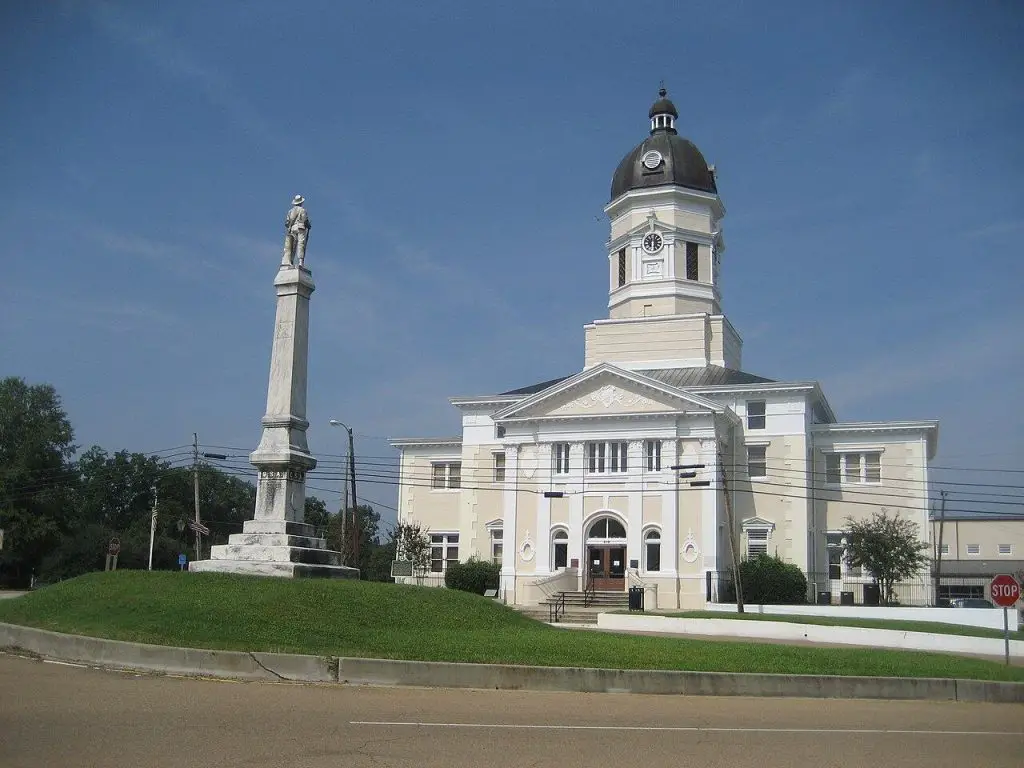 Credit: Infrogmation of New Orleans (Wikimedia Commons)
It is a small city located in the southwestern part of the state. Visitors to Port Gibson will find various things to see and do, from exploring the town's historic buildings to enjoying its scenic views.
Besides, the city is home to many excellent restaurants, shops, and galleries, making it the perfect place to spend a day or two exploring. So, if you're looking for a unique and enjoyable place to visit, be sure to add Port Gibson, Mississippi, to your list.
Visitors can explore several historic sites. If you're interested in history, you should definitely add this underrated city to your itinerary.
Bay St. Louis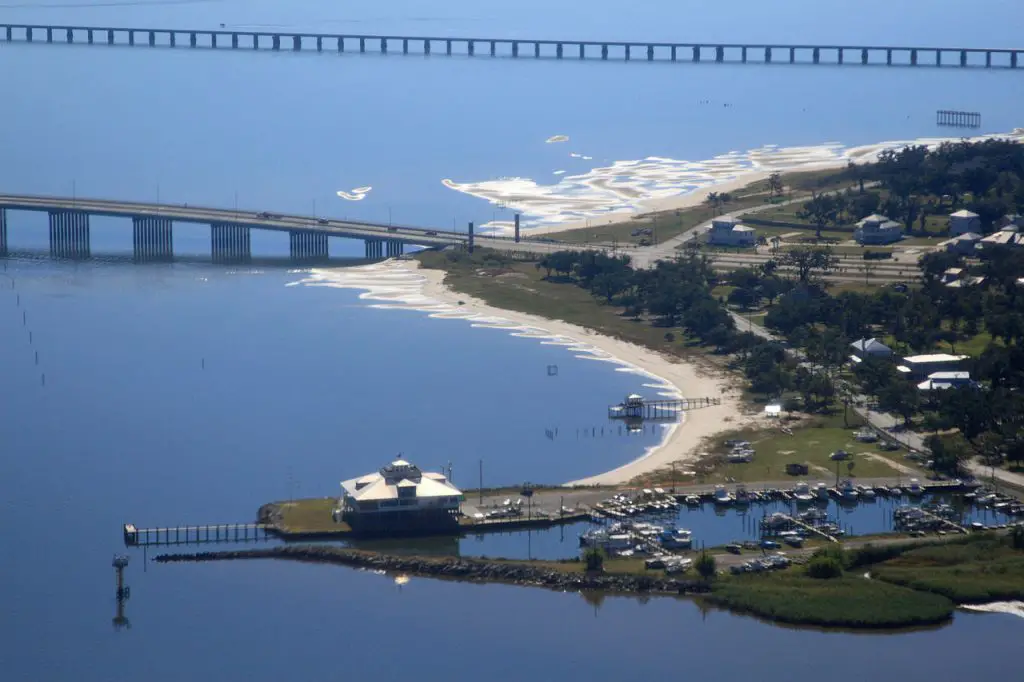 Credit: Frank Kovalchek (Wikimedia Commons)
Bay St. Louis is a charming city located on the Mississippi Gulf Coast. With its sandy beaches, quaint shops, and delicious seafood, Bay St. Louis is the perfect place to relax and enjoy the outdoors. The city is also home to several historic sites.
Visitors can stroll along the beach, visit the unique shops and galleries, and enjoy the fresh seafood. Bay St. Louis is a great place to stay for a relaxing vacation or a fun-filled weekend getaway.
The best time to visit is during the spring or fall months. During these months, the weather is mild, and there are fewer tourists.
The city is also home to some festivals and events during the spring and fall.
Mississippi is a state with plenty of history and culture to offer visitors. So whether you're looking for a city with plenty of activities and attractions or want to find a small town with southern charm, Mississippi has something for everyone.