*This post may contain affiliate links, which means we may receive a small commission, at no additional cost to you, if you make a purchase through a link. Thank You! We really appreciate it!*
Hutchinson is a small yet beautiful city in the region of Kansas. The city has fewer people, but there are many places to visit and many fun activities to do for people who are fans of history, outdoor activities, and sports.
The city is given the name salt city because of the salt mine established in it, and it is among the popular site to explore while in Hutchinson.
Finding the top 12 fun things to do in Hutchinson is tricky when you want to have all the fun in minimum time, and that's why we have shortlisted the top 12 things to do here by our detailed research so you can have the maximum fun.
Visiting the Strataca
Credit: undergrounddarkride (Wikimedia Commons)
The city became famous when salt was discovered in Hutchinson, and the salt mining business is the center of the city's economy. On the top of this salt mine is the salt museum, and it descends 650 below the ground, which you must explore while in the Hutchinson. This museum is a must-see place when in Hutchinson.
There is a salt mining gallery in the museum, an excellent display of tools and machinery used for mining in the past, and you can have an idea of how the mining equipment has evolved with time.
Strataca provides a variety of methods to explore the mine's many kilometers of tunnels, including the Salt Safari, 30-minute Dark Ride, and the historic Salt Mine Express, which takes visitors into tunnels that have been undisturbed for more than half a century.
Visiting the Downtown Hutchinson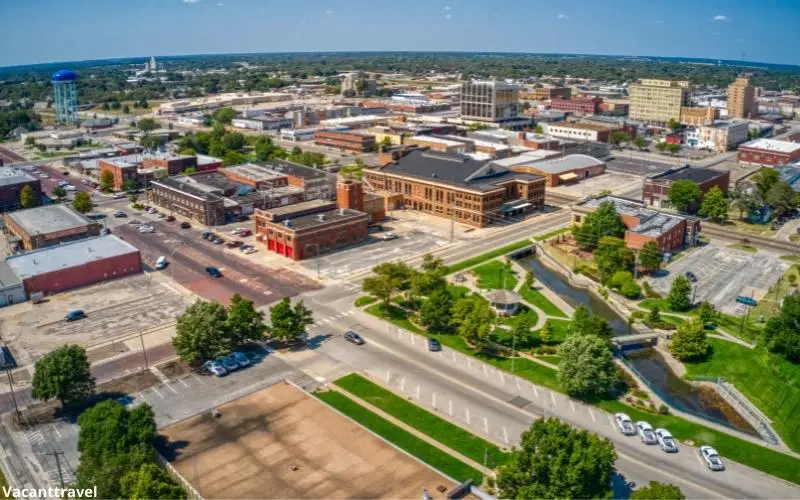 Downtown, located in the commercial district, must be among the top places to visit. The city's streets are adorned with beautiful plants and branches hanging around.
This place is an excellent display of architecture, and you can spend your whole day roaming around the beautiful streets of this place.
The environment downtown is quite lively, and you can have some outdoor fun and some fantastic food to try at the restaurants.
Downtown is also home to various antiques, and you can buy some of them from the local market as a memory of your wonderful and exciting trip to Hutchinson.
Interacting with the Animals in Hutchinson Zoo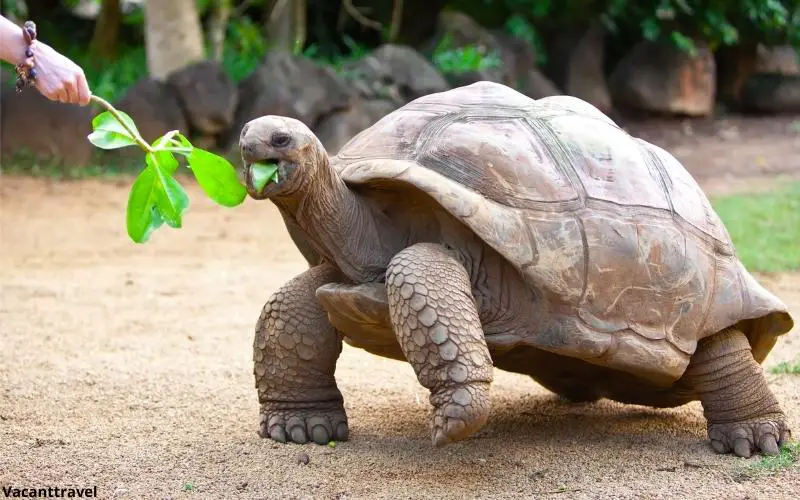 Another must-do activity is visiting the Hutchinson zoo, which was established in the city in the early 1980s and is home to various species.
The best part of this zoo is that it also works to rehabilitate wild animals and treat 500 animals annually. Visiting this zoo can allow you to explore and interact with wild animals.
The animals found in this zoo are innocent-looking raccoons, bison, and rare species such as tamarin monkeys.
You can also explore aquatic animals in this zoo. Another thing to do in this zoo is to roam through the Prairie thunder railroad that cuts its way through the site and gives a unique view of the animals in the zoo.
Enjoying the Sands Hill State Park
Credit: Kansas Department of Wildlife and Parks
At Sand Hills State Park, you may get away from the city's hectic environment by taking a thrilling outdoor adventure or relaxing in natural settings. There are 1,123 acres of natural terrain north of Hutchinson with rich grasslands, dunes, marshes, and forests.
Hiking, cycling, and horseback riding are just a few of the outdoor activities available in the region.
If you're not in the mood for any outdoor activities, you may relax beneath the shade of the trees and enjoy the peace. Suppose you wish to stay the night, a campsite nearby with temporary toilets.
Join the Kansas State Fair
Credit: Ichabod (Wikimedia Commons)
Kansas state fair is something where you can have fun at the top of your life. It is the most popular event in the city, and thousands of people have joined this event. The ten days fair is the must to join if you are in Hutchinson in September.
The fun activities to do here are watching art exhibitions and enjoying the exciting rides. Apart from the fun activities, there is some fantastic food to try. 
The must-do activity you should do here is enjoying the thrilling rides, which make you feel blood running in you. The activities at the fair are a great display of the city's culture and Commercial status.
Exploring the Reno County Museum
Credit: Reno County Museum
Reno County Museum is a museum that displays the history and culture of Reno county. It also displays how the city has evolved over the few decades. It is an excellent place to have some indoor activities and learn about the history of the place.
The Reno County Historical Society's collections are vast, and they are displayed in finely detailed exhibitions that offer a vivid picture of local life over 150 years.
A rare 1903 Ford Model A, a 19th-century Schuttler wagon, and a 1929 Indian Ace motorbike, to mention a few, may be seen in the Transportation Gallery.
There are also biographies of notable Reno County personalities, a history of the Hutchinson Police Department, and a wealth of information concerning the county's three primary revenue sources: salt, railroads, and grain.
Reno County Farmers' Market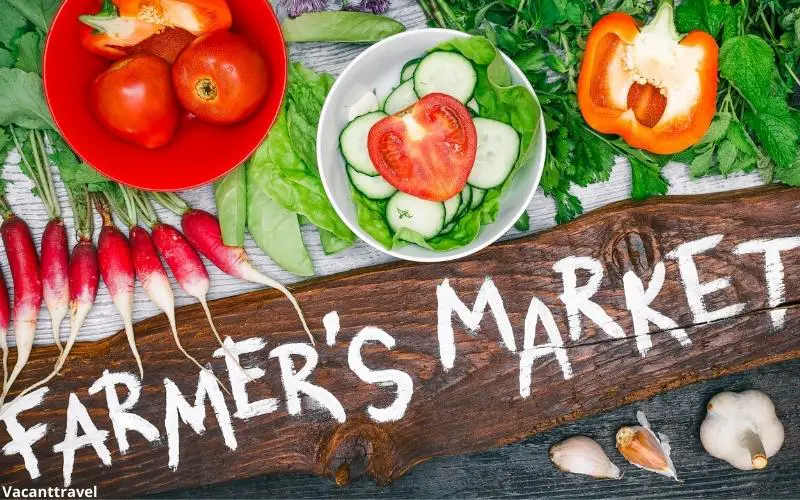 Reno County Farmers Market is a new farms product shop at its peak during the summer. If you are in the fantastic city of Hutchinson in summer, then do visit and shop from this market. Visit their website to see what time the market is open.
Seasonal farm products are available in this marketing, and it is quite an entertaining experience to visit this market.
There are plenty of things you can shop for here, such as bakery products, eggs, jams, and other items like decoration pieces. You can give your loved ones gifts once you are back from the visit.
Skateland Family Fun Center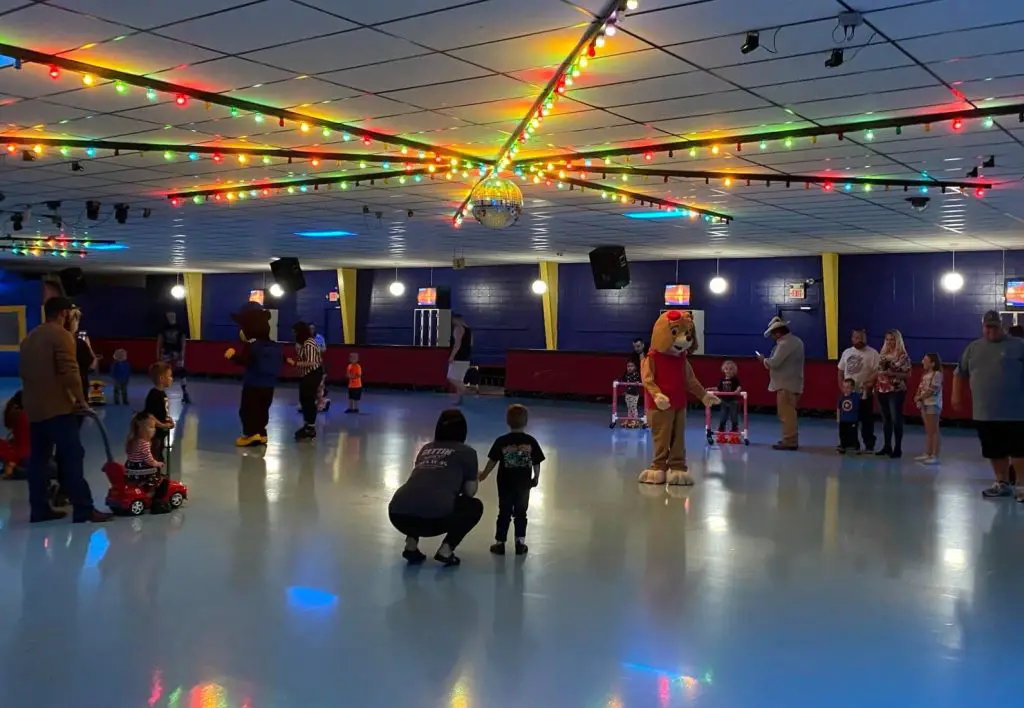 Credit: Skateland Family Fun Center
If you want to have different experiences, the Skateland Family Fun Center is the place. This is a perfect place to visit with your family.
The Skateland family fun center is a favorite spot among the local people and has been here for 40 years. It has a skating rink, and many skating enthusiasts visit this place.
Rolling skating isn't as famous as it used to be as people and kids now spend more time on electronics. You can bring your children here for some outdoor fun activities and let them explore a different place than the mobile phones.
This place is also used as a birthday party place, and if you've your birthday coming soon, give Skateland Family Fun Center a go!
Dillon Nature Center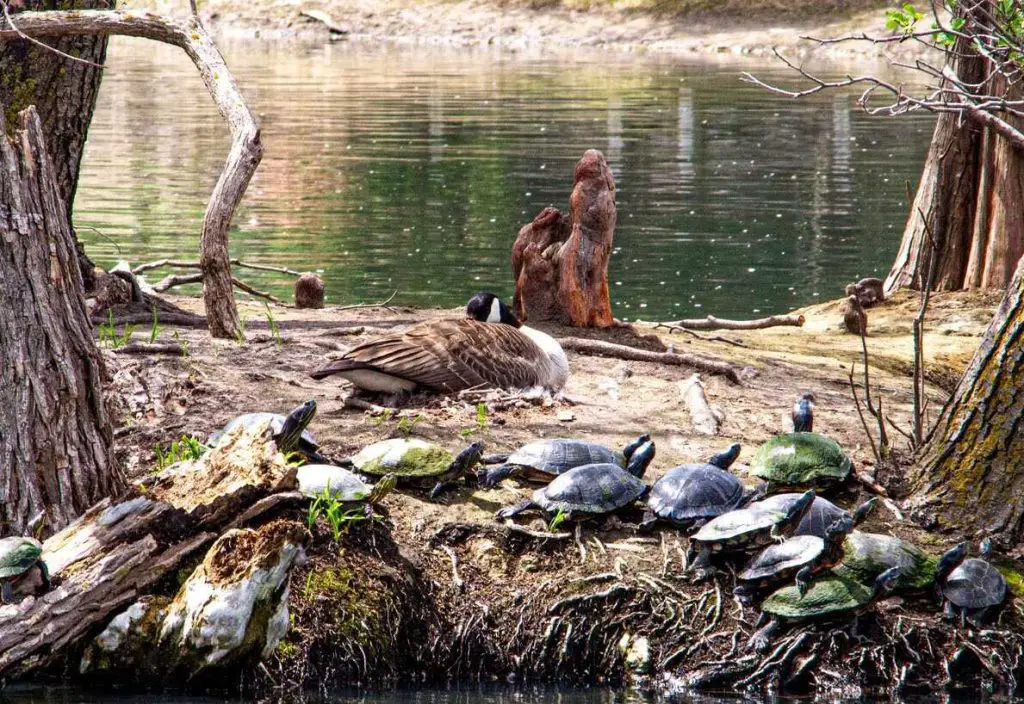 Credit: Dillon Nature Center
We recommend you stop by the Dillion Nature Center, an underrated place but a real hidden gem.
It is a 100-acre reserve and its habitat to several plants and bird species. It is now a wildlife sanctuary.
There are several activities to do here, such as fishing, canoeing, bird viewing, and interacting with them. You can roam around its 3 miles track, where you can explore the 200 species of bird and more than 300 species of plant, including grasses.
R-B Drive-In
Credit: R-B Drive-In
There is always a hidden foodie in a true traveler, and if you are a food freak and craving to try some good food, then the R-b Drive-In is the perfect spot for you to get some delicious food. The R-B drive is a family-owned restaurant that has been a favorite among the people of Hutchinson since 1948.
They're exclusively famous for their fresh burgers and tender pork that can satisfy your taste buds, and you will repeatedly crave to visit this place.
You can visit this restaurant if you are in this area, and it is perfect to have some lunch before starting a long drive journey.
Explore the Hutchinson Theatre at Stage 9
Credit: Stage 9
If you are an art person and want to dwell and know more about the city you've been roaming around, then attend the event known as stage 9—stage 9 hosts various plays and performances.
The local talent is supported and uplifted, and the plays are written in such a perfect way that they significantly impact the community and leave you stunned. If you ever get the chance to visit this place, then don't miss it.
This place is exclusively for couples who can enjoy a lovely evening here, but this place isn't for the family as your kids might not have the same taste as you.
Refresh Yourself at Salt City Splash Aquatic Center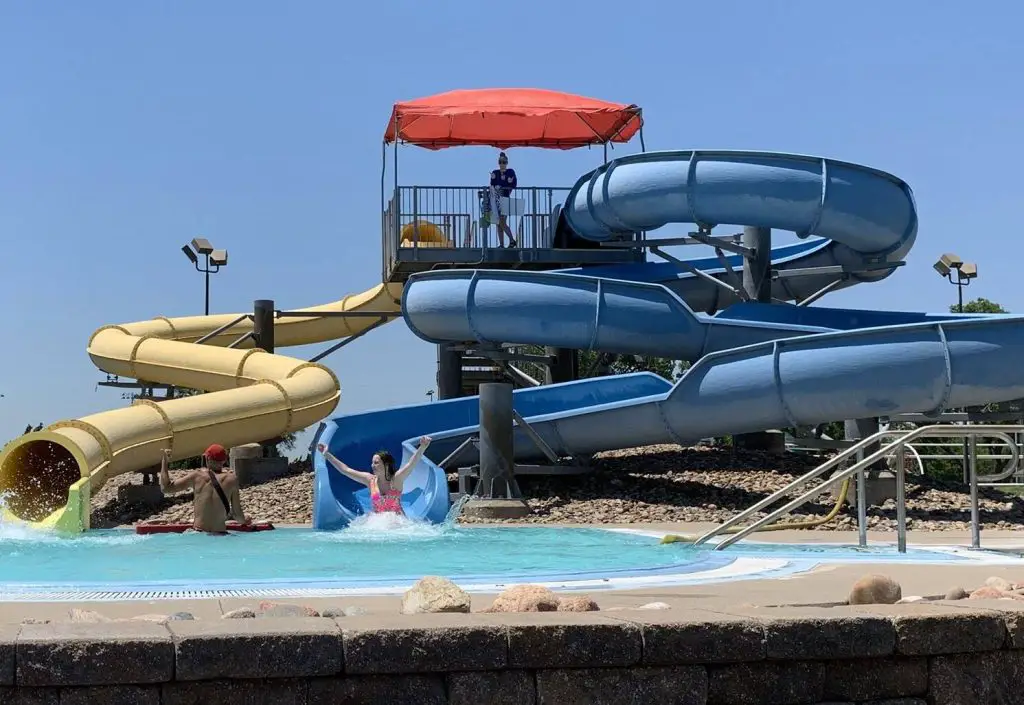 Credit: Salt City Splash Aquatic Center
If there is a hot day and you're sweating out, then you must go to refresh yourself at salt city splash aquatic center. They have a whopping 50-meter Olympic pool and boards.
This place is perfect for visiting in summers where you can chill by swimming and running down through the water slides like a kid.
It is a perfect place to be visited along with the family as they have a kid area too, where there are a variety of toys to play with within the pool.
Besides, this place also has a swimming center where the locals can learn to swim. To keep in mind, be sure to bring the swimming suit along with you and enjoy!
So that is it about the top things to do in Hutchinson, and now you have an idea of how dynamic this small yet exciting city is.
There are various activities here, such as swimming in the aquatic center and exploring their culture and history by attending their fares and stage performances.
We hope you have a memorable vacation whenever you visit this city for exciting activities.