*This post may contain affiliate links, which means we may receive a small commission, at no additional cost to you, if you make a purchase through a link. Thank You! We really appreciate it!*
Miami is a great place to spend your vacation. The climate of Miami is super lovely throughout the year, but the best time to visit Miami is in summer.
This is because of the beaches it offers where you can unleash the true swimmer in you. It has so much to offer apart from the beaches, such as waterparks, aquariums, and museums that you can visit and learn about the history and appreciate their architecture.
Whenever the word Miami comes to our mind, we think of a beach city full of night fun in clubs and restaurants. No doubt Miami is the perfect location for nightlife and entertainment, but you can go there with your family and have the same fun as visiting solo or with your partner!
Many people think it is not worth it for a family vacation. Still, it is a beautiful place to visit with your family as Miami is home to beaches you can enjoy with your kids and museums where you can make your kids learn about the region's history.
Best Places in Miami For Family Vacation:
Zoo Miami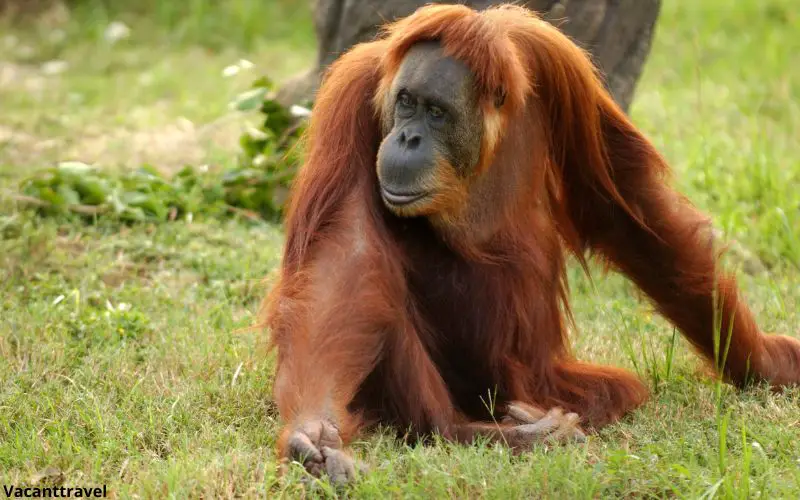 Miami zoo is a must-visit place when you are visiting Miami with your family. Zoo Miami is among the finest zoo in the United States, and the reason is because of the pleasant weather of Miami.
The sub-tropical climate of Miami allows many species of animals to thrive here, and Zoo Miami hosts more than 3000 animals from different regions of the world.
There are many activities to do here with your kids. You can feed various animals, and we know that kids love to do that. You and your kids can interact with these animals by paying a few bucks.
There are several animal shows held in the zoo throughout the year, and you can join one of them by planning your trip along in accordance with these events.
There are numerous playgrounds within the zoo where you can leave your kids to enjoy if they don't want to explore more with you!
Everglades National Park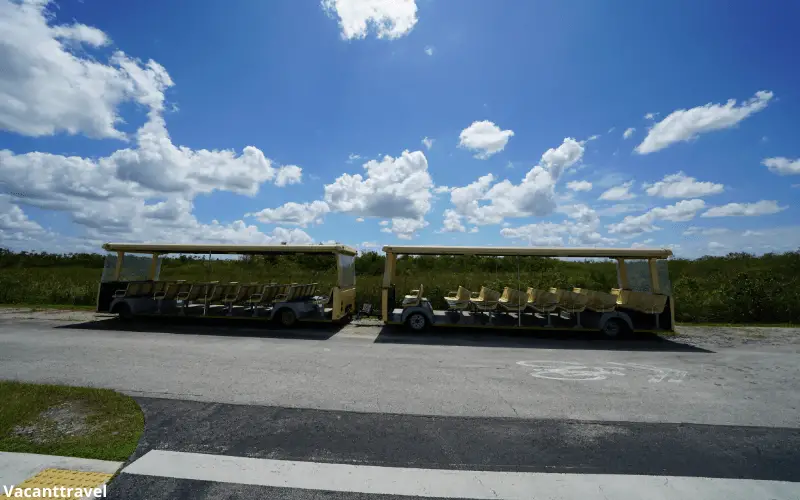 The Everglades National Park is among the top 4 national parks and is best to be visited along with your family.
The national park is home to diverse species, and you can get the chance to interact with them. There is no excuse for missing the trip to this park when you are in Miami.
You can take a boat through the area and explore the park. Kids love these challenging activities, and you can have the maximum fun of your life while in the park.
Besides interacting with this wildlife, there is a sea of activities you can do along with your family. Your kids can never be bored here, and let them enjoy the activities such as riding the bikes and kayaking with you and your partner.
If your family is grown up, you can do exciting activities like hiking and camping. There are several campgrounds, but be sure about the parking as the parking fills out quickly in spring, which is the prime season to visit the Everglades.
Crandon Park Beach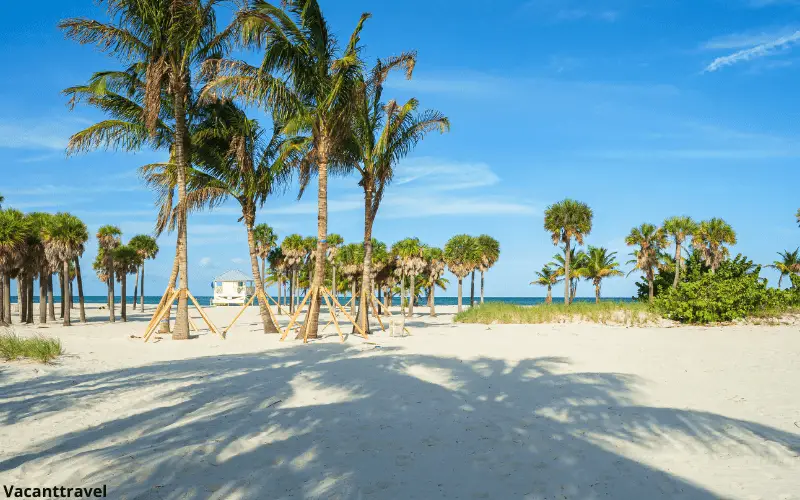 On a hot summer day in Miami, all you want to do is go to the beach to remove the heat from your body.
Miami is home to several beaches worth visiting along with your family, and one of the best among these is Crandon Park Beach. Crandon Park Beach is famous for its soft golden shade and blue crystal water.
You can do several activities here, such as swimming in the water with kids as the beach isn't deep and you can easily swim with them without any worries.
After swimming through the beach, you can enjoy a picnic as there are several picnic spots here.
Miami Children's Museum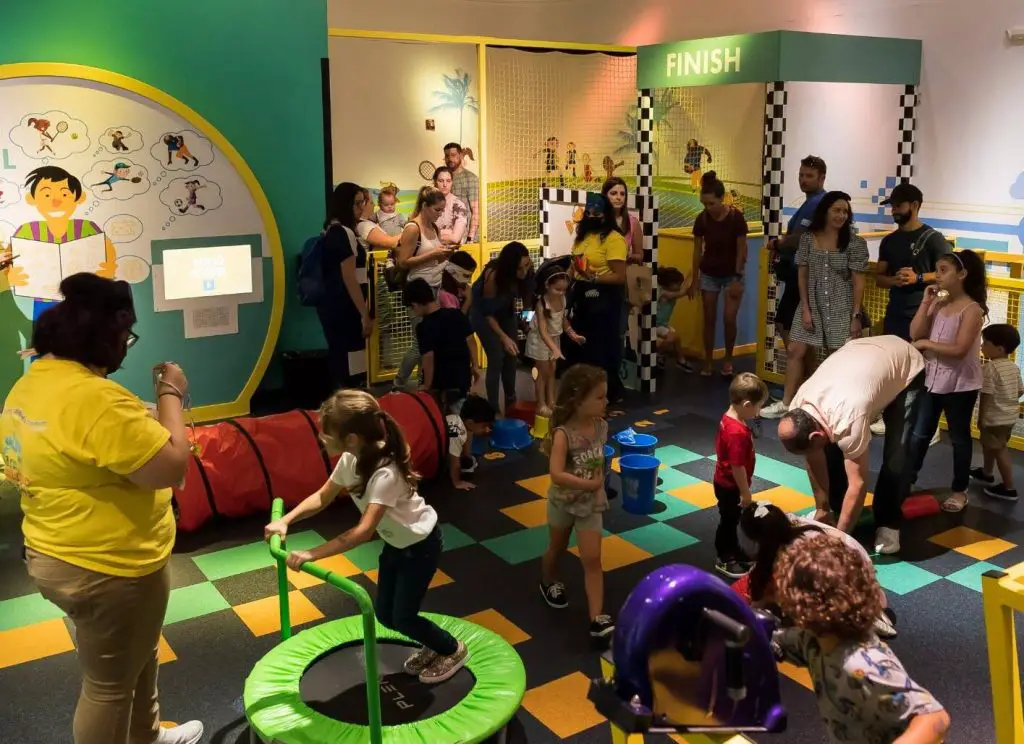 Credit: Miami Children's Museum
If you are visiting Miami with your little kids, there is no better place than the Miami Children's Museum, where you and your kids can have the most fun. There are many educational activities for the children along with the fun. 
There are a variety of exhibits and events held in the museum where they can enjoy and learn at the same time.
They can immerse themselves in the world of sea creatures at the Ocean Odyssey exhibits. If your kid has your birthday coming during your trip to Miami, there is no better place than the Miami children's museum to celebrate it.
Because of the covid, the museum has made changes in their system, and they sell e-tickets, be sure to buy them before coming here as it is mandatory to buy them a day before coming here.
Perez Art Museum Miami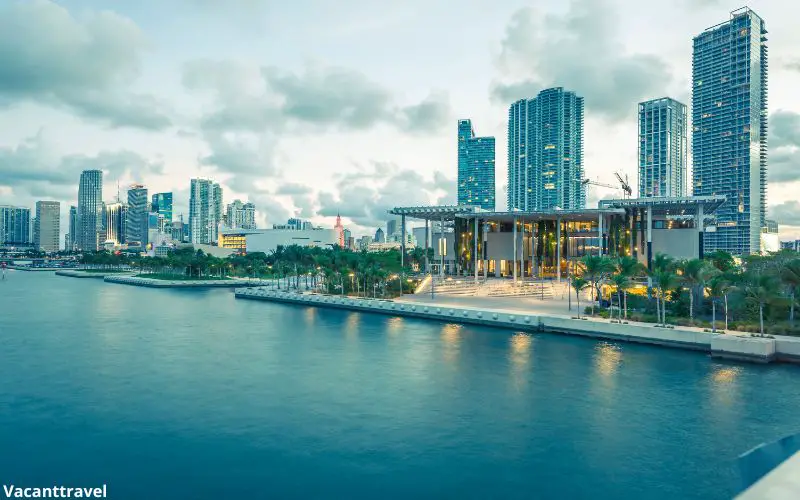 Taking your kid to a museum is a problematic task as they can be mischievous here, but the Perez art museum understands your concern. The Perez art museum has set Saturday and Sunday for families when they can visit with their kids.
There are many activities held for young people of all ages, and if your kid is into the arts, then there is no better place to bring him in than the Perez art museum.
These art activities and storytelling events are held in the park every Saturday. Apart from this, there is an outdoor sculpture garden where you can explore Miami's culture and true art.
HistoryMiami Museum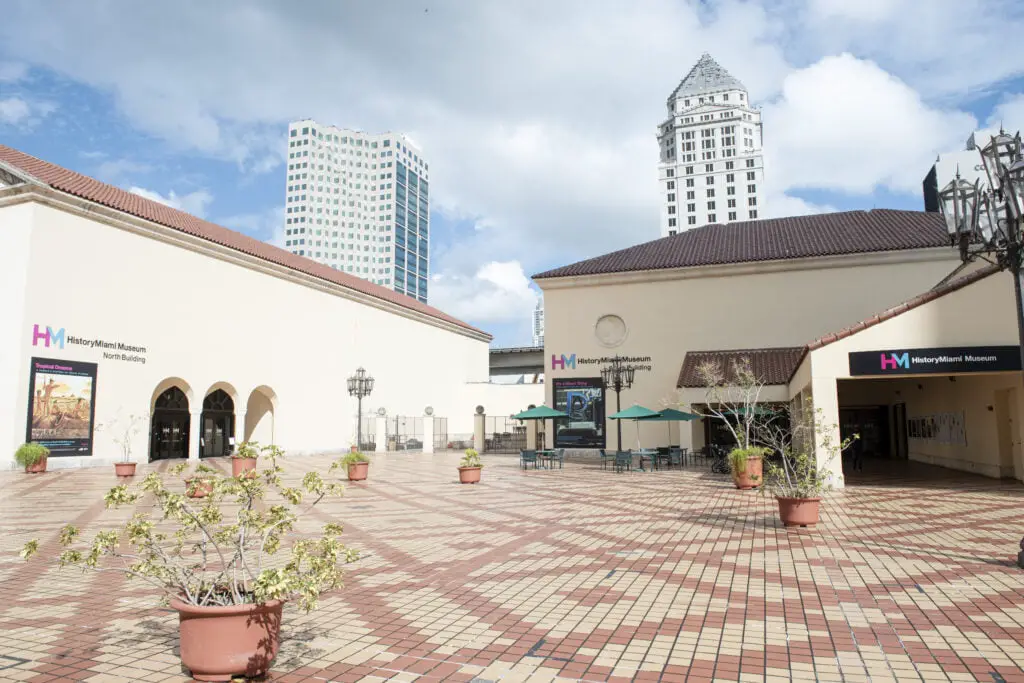 Credit: HistoryMiami Museum
History Miami is the largest history museum in Florida, which is why thousands of travelers visit it.
The site is significant to be traveled along with the family where you and your family member can learn about the history of South Florida. History Miami is a great place to see if you are a history lover.
There are various guides available here who can offer a tour of the whole museum and tell you the unique history behind everything in the museum.
You can explore the history of Miami through various exhibitions and events held here throughout the year, and you can join one of them if they are happening during your trip to Miami.
There is so much to see here, such as gold and silver recovered from the wrecked seas and Pan American World Airways artifacts.
Phillip and Patricia Frost Museum of Science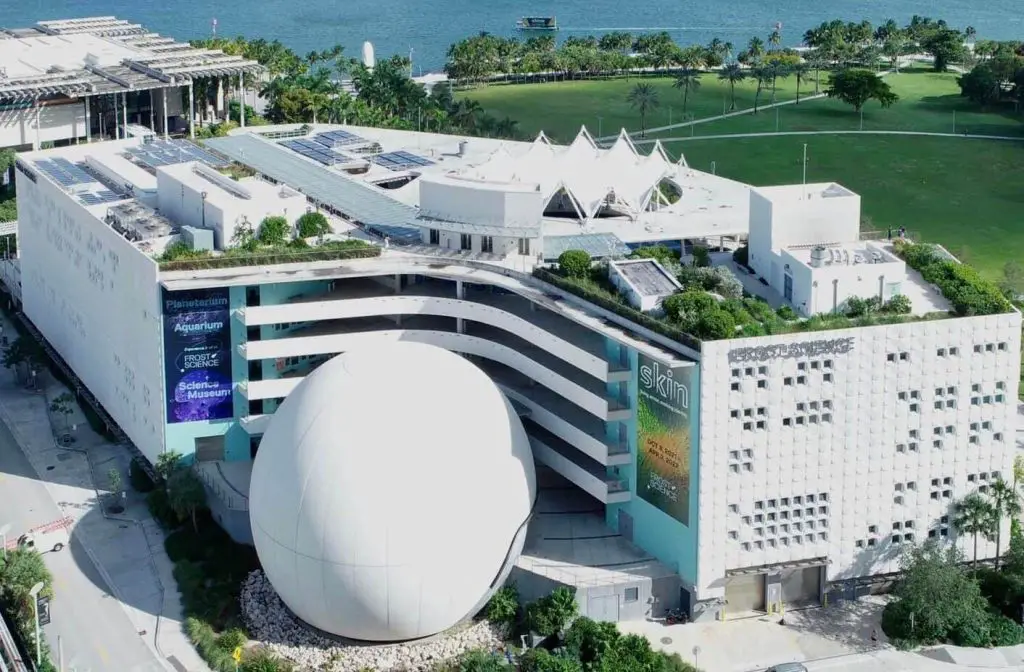 Credit: Phillip and Patricia Frost Museum of Science
One of the best places to visit, along with the family, is the Phillip and Patricia Frost Museum of Science. The place is best for kids to have fun and knowledge at the best time.
It is home to an aquarium and planetarium as well. You can bring your kids to the museum as they can enjoy the aquarium side.
The best part of the museum is that it uses the state of the art technology, which makes the museum shiny and a bright place.
The place is crowded in the evening time as many families visit this place. Thus, the best time to visit this museum to have maximum fun with your kids is in the morning time.
South Pointe Park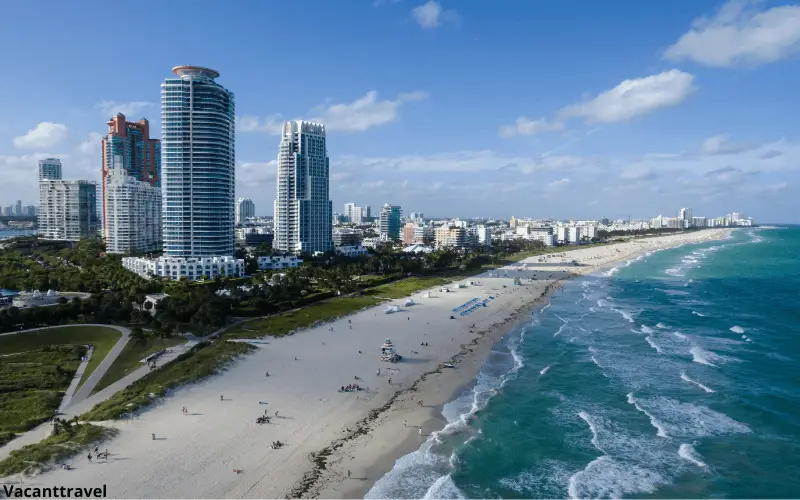 South Pointe Park is located in the south part of Miami. You should visit this 17-acre park with your family when in the South.
It gives a breathtaking view of Miami Beach and fisher island. The park is excellent for entertaining, and there are many activities to do here, such as a walking trail that is great for roaming around the park.
There are picnic shelters and BBQ areas in South Pointe Park where you can eat, and a mini water playground is also located here where you can cool yourself on a hot day.
There is a separate splash zone for kids near the picnic shelter where you can let them enjoy.
Bayside Marketplace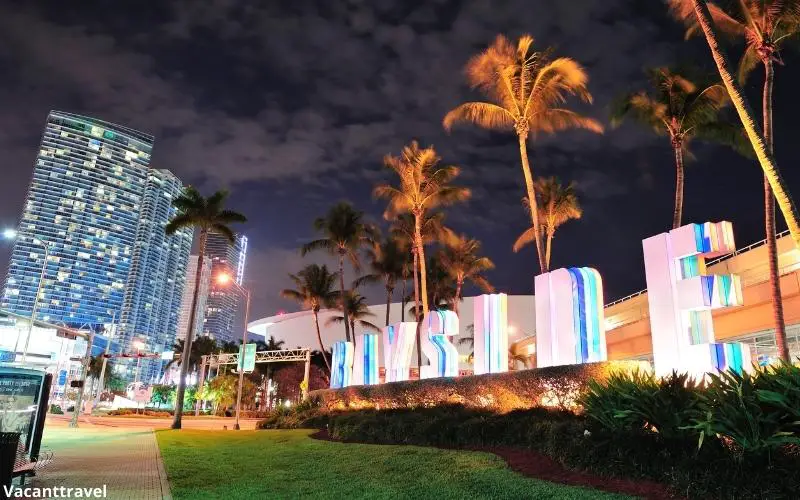 If you want to have the fun of Miami, head to the Bayside Marketplace, a hub of some of the finest restaurants, and you can dine in here to enjoy the delicious food of different cuisines with your family.
Apart from the delicious food, free live music is going on for free, which creates a different vibe in the whole neighborhood.
There are many activities surrounding the area for you and your kids. You can go and have fun in the nearby parks and go cycling around the place.
Venetian Pool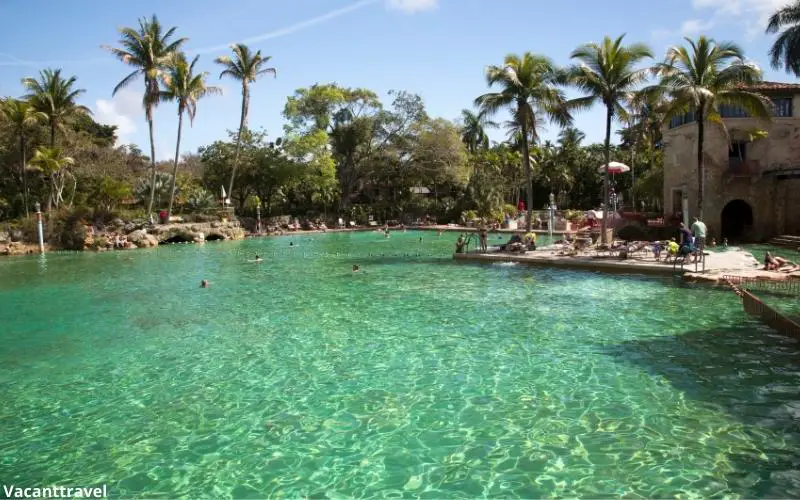 If you are looking to fight off the heat on a hot day in the peak summer days of Miami, then immediately rush to the Venetian Pool to turn this hot day into the most fantastic day of your trip.
The Venetian Pool opened its door to the public in 1924 and has been visited by millions of people. The Venetian Pool has a fantastic aquatic place to be visited along with your family, and you can have water activities here with your kids.
The 820,000-gallon pool is supplied by underground aquifer spring water. The pool is filled and emptied daily during the spring and summer seasons!
Anyone can swim in the pool, and there is a kid pool specially built for the kids where they can swim safely.
Wynwood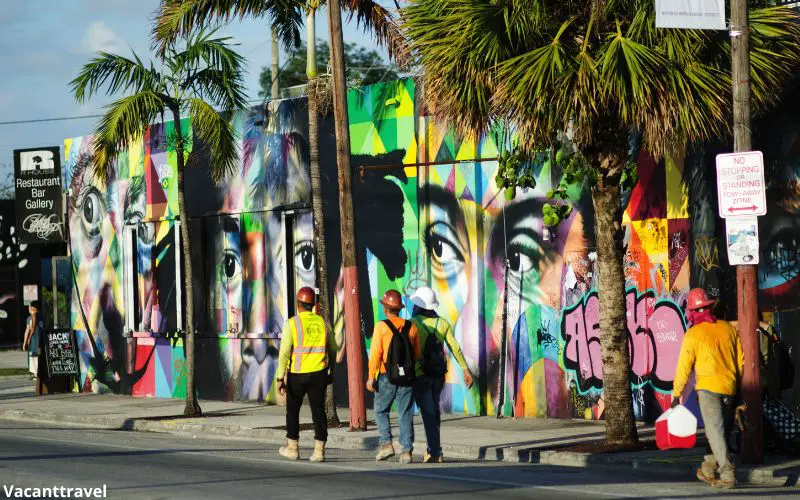 You may be quite well aware of the Wynwood before visiting Miami. Place where there are many beautiful and colorful murals you can see around the district.
A trip to Miami is incomplete without visiting the Wynwood as there are many different things to do and other places to see here.
The everyday activity to do here is taking a trip to the whole area with the guide to learn about the history and culture of the site.
The area is full of shops and cafes where you can enjoy some delicious food and your family.
The must-visit place while in the Wynwood is to visit the Wynwood Wall, which is the largest outdoor museum, and it can be an excellent education and fun trip for your kids.
Little Havana
If you're tired of exploring Miami and its culture, you can visit Little Havana for a different experience.
It seems like you are in Cuba when here, and you can explore the Cuban heritage and history and eat the delicious Cuban food here. Spanish is mainly spoken in the area, and you can try Cuban food from the street stalls.
The tower theatre here still plays the movies in Spanish, and it can be a funny experience for your little kids when they do not understand a word.
The must-visit place in little Havana is Calle Ocho, and you can stop at the Azucar Ice Cream Company here to give a sweet treat to your kids.
Is Miami a Good Place for Family Vacation?
There is a common myth that Miami is a good place for solo travelers and couples, but that's not true at all.
Miami is an excellent place to visit with your family as there are many places you can visit with your family.
You can visit famous museums such as the Miami history museum and the children's museum, where you and your kids can learn about the region's history. The Miami zoo offers many activities for both kids and adults as you get a chance to interact with the animals and join various animal shows.
Many beaches, such as Crandon Park Beach, are worth visiting with the family.
Is Miami Beach safe for Family Vacation?
When the word Miami comes to your mind, all you think is Miami beach, covered in the golden sand and blue crystal clear water full of night and intimate activities. But when you feel about Miami beach for a family vacation, is Miami beach safe for a family vacation? Comes to your mind.
We are delighted to tell you that the Miami beach is super safe for the family vacation. The city of Miami Beach is typically safe for visitors.
Pickpocketing is a huge worry, as it is in most large tourist locations, especially during the hectic evening and along crowded Washington Street. At night, walk-in groups to avoid any new terrain.
Miami is the paradise of Florida, bestowed with cool yet warm weather. You can spend the beautiful time of your vacation swimming or sunbathing along the Atlantic ocean water.
The beaches are not the only thing to explore in Miami. You can visit the museums and learn about the history of Miami and Florida. These educational activities are a must for your kids apart from the fun.
So what are you waiting for? Pack your bags with your family and head to Miami for the most fun.