*This post may contain affiliate links, which means we may receive a small commission, at no additional cost to you, if you make a purchase through a link. Thank You! We really appreciate it!*
Aside from being one of the best countries to see the Aurora Borealis, Iceland offers more than just its beautiful skies.
If you're not that familiar with this country, it's not all about the freezing temperatures either. Iceland is a must-visit European country for its breathtaking scenery that you may never find elsewhere.
Coming from its name, some may think that it is recommended to visit during winter. Iceland is a great country to visit almost all year round. If you are planning to go, make sure you will also see its majestic waterfalls. If you are not familiar with it, here are the top 8 must-visit waterfalls in Iceland.
Gljufrabui Waterfall
Be one of the very few who can discover the beauty of this waterfall, as most visitors pass past this waterfall unnoticed. Also known as the Canyon Dweller, Gljúfrabúi is located at Hamragarðar in South Iceland.
The 40-meter-tall (131-foot-tall) waterfall is concealed behind a massive rock that overlooks Iceland's South Coast and the Atlantic Ocean. Hikers can follow a route into the narrow canyon where the water cascades into a little lake.
A curving trail and a wooden stairway nearby allow visitors to go nearly halfway up and watch the falls from a different angle. It can be reached through the Icelandic Ring Road from the capital Reykjavík for about one and a half-hour. These falls can be visited alone as it is accessible.
There are travel agencies offering tours for a more hassle-free visit.
Skógafoss Waterfall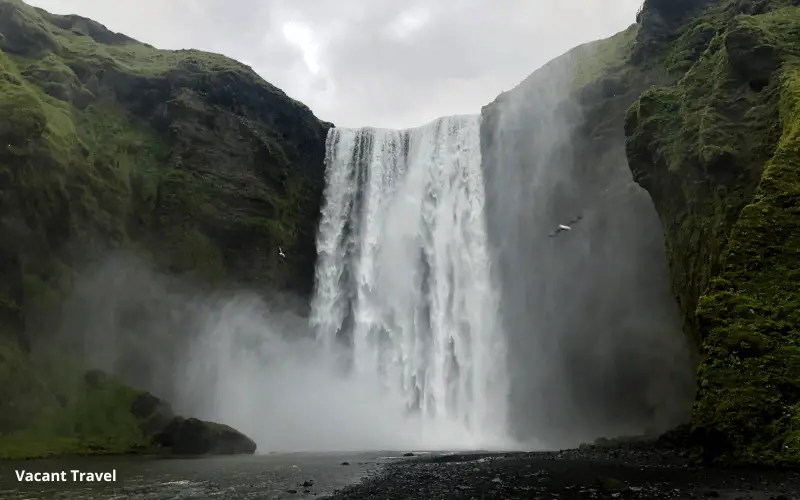 Being one of the biggest waterfalls in Iceland, this is something you should not miss. The waterfall is around 60 meters from the ground, where you may come right up to it.
If you love seeing rainbows, make sure to visit the Skógafoss falls – it appears brightly on almost all sunny days. There is an observation platform above the falls, where you can climb up and appreciate all of its glory.
Once you visit Gljúfrabúi, drive for another 30 minutes and see these beautiful waterfalls. It is also on Ring Road 1 of South Iceland.
Haifoss Waterfall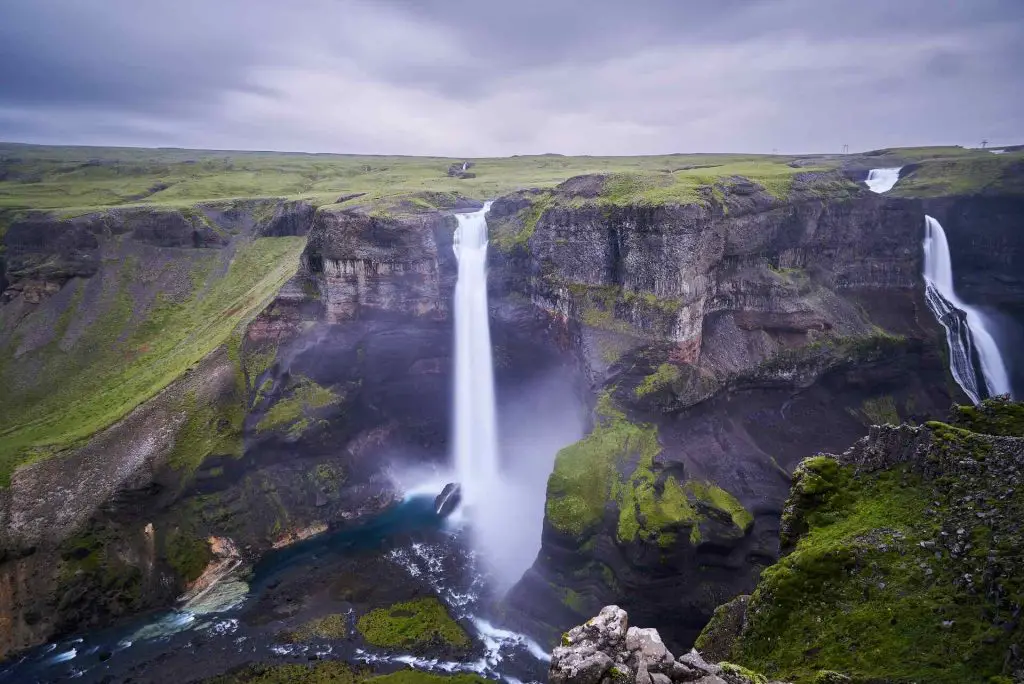 Double the drop height of Skógafoss, this 122-meter-tall waterfall is also called the High Waterfall. Háifoss is one of the tallest waterfalls in Iceland, which can be found in the Þjórsárdalur valley of South Iceland.
This is also a recommended spot to see one of the country's most active volcanoes, Hekla. Unlike the other two waterfalls, this one is best seen in the summer since it is more accessible.
Because of the uneven route leading to this waterfall, a four-wheel drive vehicle was recommended. It is easiest to reach in the summer months.
Hengifoss Waterfall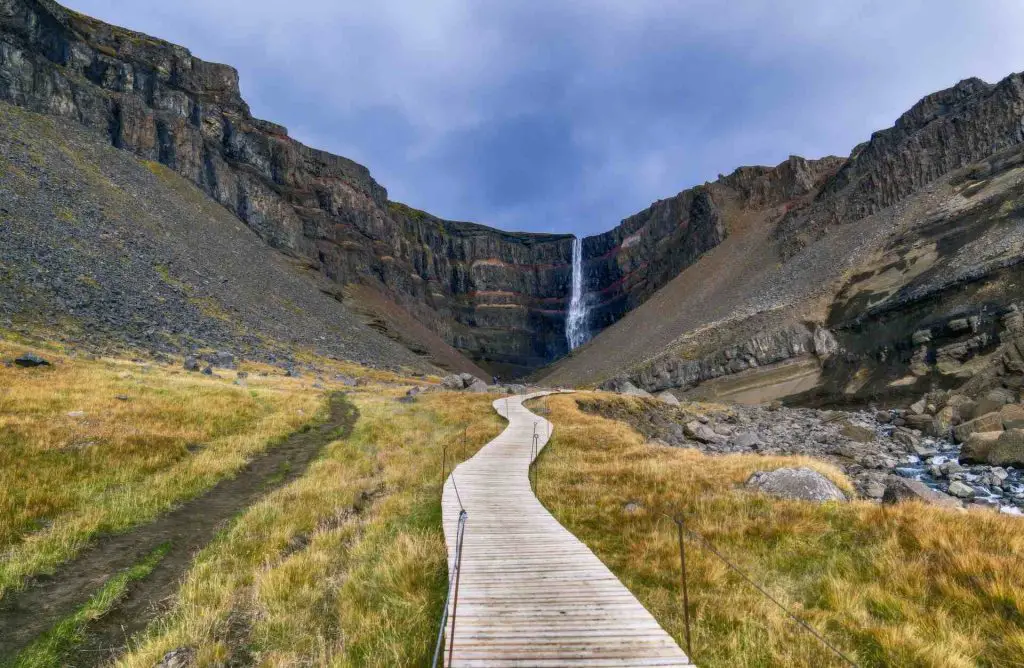 This is the third tallest waterfall in Iceland, being 128 meters tall. What's unique about this waterfall is the red clay that you'll see in its basaltic layers.
Another shorter waterfall known as Litlanesfoss is located farther down the river Hengifossá. This is where hikers should pass on their journey from the parking lot up to Hengifoss. The river gradually flows into Lake Lagarfljót, which is home to the mythical sea dragon creature Lagarfljótsormur.
This waterfall can be found in the municipality of Fljótsdalshreppur in East Iceland. Prepare for a very long drive – it will take about 8 hours when driving from the capital. Once you reach the parking lot, there will be a 1-hour hike to the waterfall.
Gullfoss Falls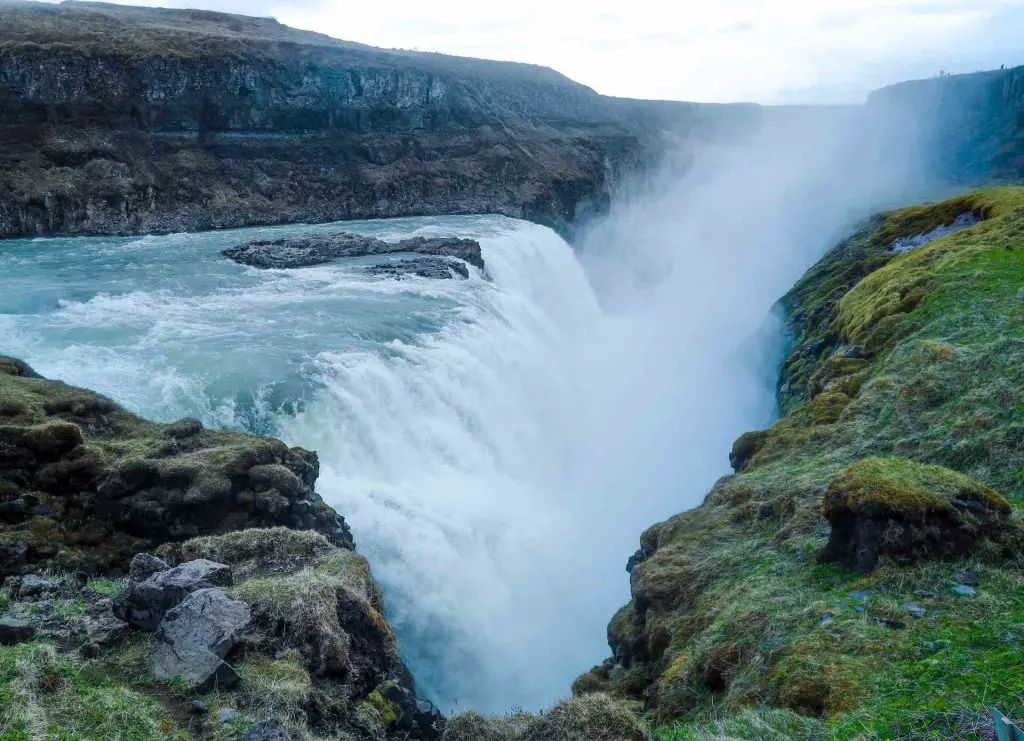 Translated as Golden Falls, this is probably Iceland's most iconic waterfalls that every tourist should not miss.
It is only 32 meters high, but the water that came from the glacier falling down is such a marvelous sight to look at. It has two water drop stages, which adds to the amazement of the eyes.
The nearby Gullfoss Cafe (Gullfosskaffi Ehf) offers a place to see the sight while enjoying a meal. It also sells traditional Icelandic souvenirs.
The Gullfoss waterfalls are only 2 hours away from Reykjavík, but guided packages are also available.
Kvernufoss Waterfall
Locals consider this place as the lesser-visited waterfalls, but if you are already in Skógafoss, head on to the east side to take a look.
The beautiful 30-meter-high waterfall has a sheer, moss-covered cliff in its background. It is hidden in South Iceland but close to the famous Ring Road. The waterfall is about 600 meters away from Skógafoss and may be reached by a challenging hiking track.
The trek is enjoyable since the surroundings get more remote and quiet as you approach the waterfall.
Dettifoss Waterfall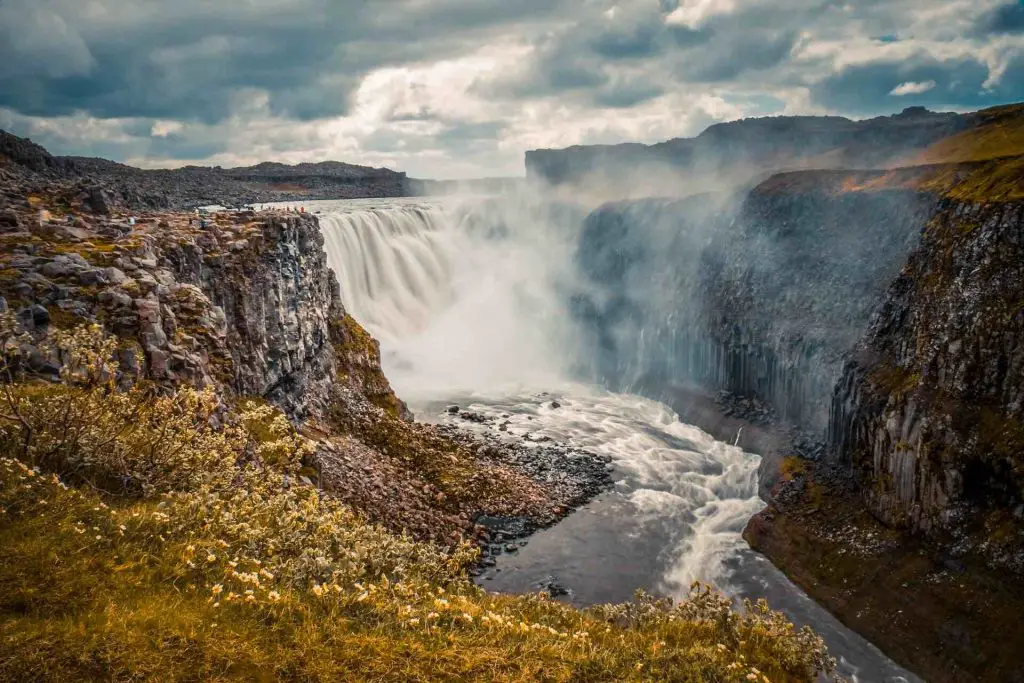 Located in the protected wilderness area of the Vatnajökull National Park, you should not miss seeing this waterfall.
It is also the second-largest waterfall in the country and has a reputation as the most powerful waterfall in Europe. Observe the water's color, which is greyish white due to the sediment-rich outflow.
This waterfall is located in Northeast Iceland. Since this is a popular area, it is much easier to reach compared to other waterfalls.
Seljalandsfoss Waterfall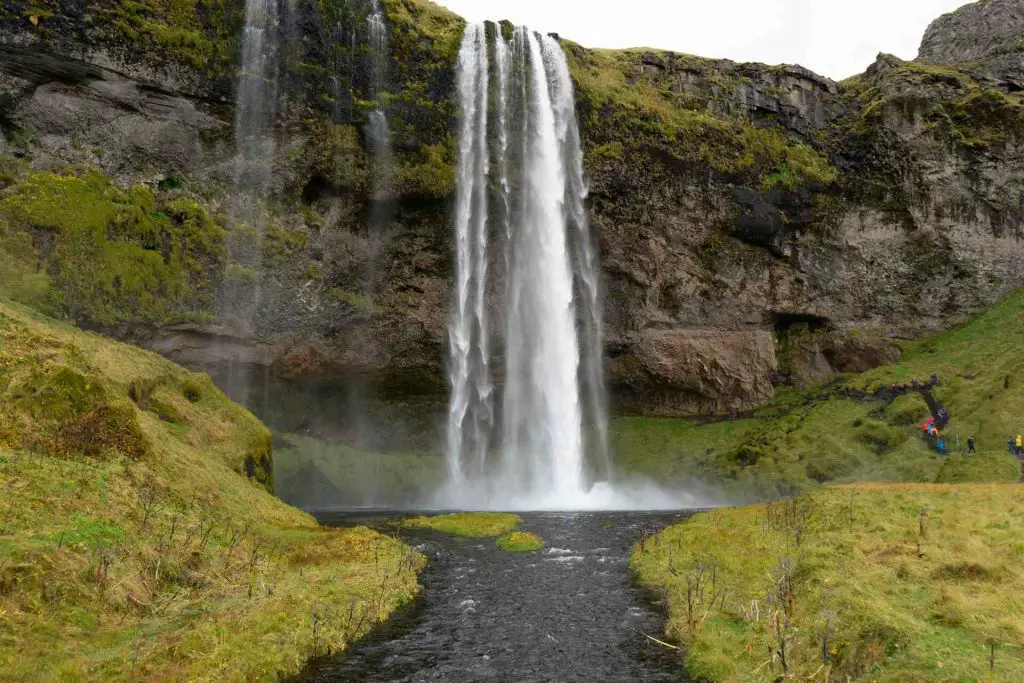 Also close to the Ring Road, it is one of the must-visit waterfalls in Iceland. In addition, this is also a waterfall that can be walked on from all its sides, as it has pathways around it.
Visit in summer to see the lush greeneries around it or in winter where icy views surround it. Floodlights have been installed on both sides of the waterfall to highlight the landscape when the midnight sun is not visible. Be extra careful; the mist from the waterfalls can make its surroundings slippery.
Drive along Ring Road 1 towards the South Coast. After around 127 kilometers, turn left onto Road 249, then go on a hike to reach these waterfalls.
Whether this will be your first or returning to Iceland, add sightseeing to any of these waterfalls. Aside from the wonderful water flow, the ecosystem beside it makes you feel closer to nature.
More than just the cold temperatures, Iceland's natural beauty can also be appreciated through its bodies of water.