*This post may contain affiliate links, which means we may receive a small commission, at no additional cost to you, if you make a purchase through a link. Thank You! We really appreciate it!*
The picturesque city of Lubbock in Texas is currently home to approximately 300,000 people, yet back in the day, this location was a sleepy town renowned for its agricultural sector. The cultivation of cotton, in particular, was one reason this town grew, and even now, this is still a prominent business in the region.
Lubbock, Texas, is a treasure trove of art, music, theater, and vineyards. You never know what you'll learn about the "Hub City" culture if you don't immerse yourself in it. There are so many things to do if you are planning to visit this place.
Let's explore the top 13 fun places to visit in Lubbock to a new level of joy!
Buddy Holly Center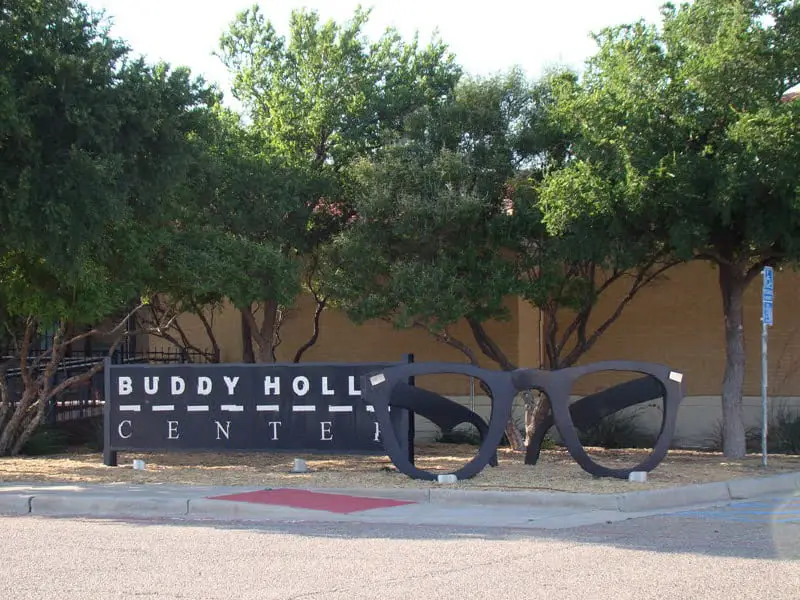 Credit: Road Travel America (Flickr)
The Buddy Holly Center, named after one of Lubbock's most famous citizens, the musical genius Buddy Holly, can be found in the Depot Entertainment District. It includes a static exhibit on Buddy Holly's life and remarkable musical career and historical pieces from the performer's collection, tales, and other antique memorabilia.
The property also includes the Allison House, where Buddy Holly's drummer, Jerry Ivan Allison, grew up and eventually collaborated with Holly on some of the Crickets' most famous compositions. It's as though the Allison family never left, and antiques give guests a unique look into the house's history.
A cultural landmark, the Buddy Holly Center in Lubbock's Depot Entertainment District houses the Buddy Holly Museum, where you can learn more about musical genius. You'll fall in love with the displays and memorabilia at this museum. It is a must-see for music and art lovers alike.
As you make your way to the middle, you'll come face-to-face with something you've never seen before. There is a large sculpture of Buddy's trademark spectacles that you will notice straight away.
Joyland Amusement Park
Credit: Joyland Amusement Park
Joyland Amusement Park, located in Mackenzie Park, has over 30 rides for people of all ages to enjoy. It is a classic amusement park featuring a wide variety of rides and attractions that have been around for a long time. The old-school vibe is frequently referred to in nostalgic tones by locals.
The thrill rides and roller coasters are great for older kids, but there are also lots of alternatives for families with young children. If you decide to ride the water rides, dress appropriately for the weather. Prairie Dog Town and Joyland may easily be combined on the same day.
There are rides for all ages here and a variety of classic American amusement park refreshments, so if you happen to be nearby, this is a great place to take the whole family for some fun.
Cactus Theater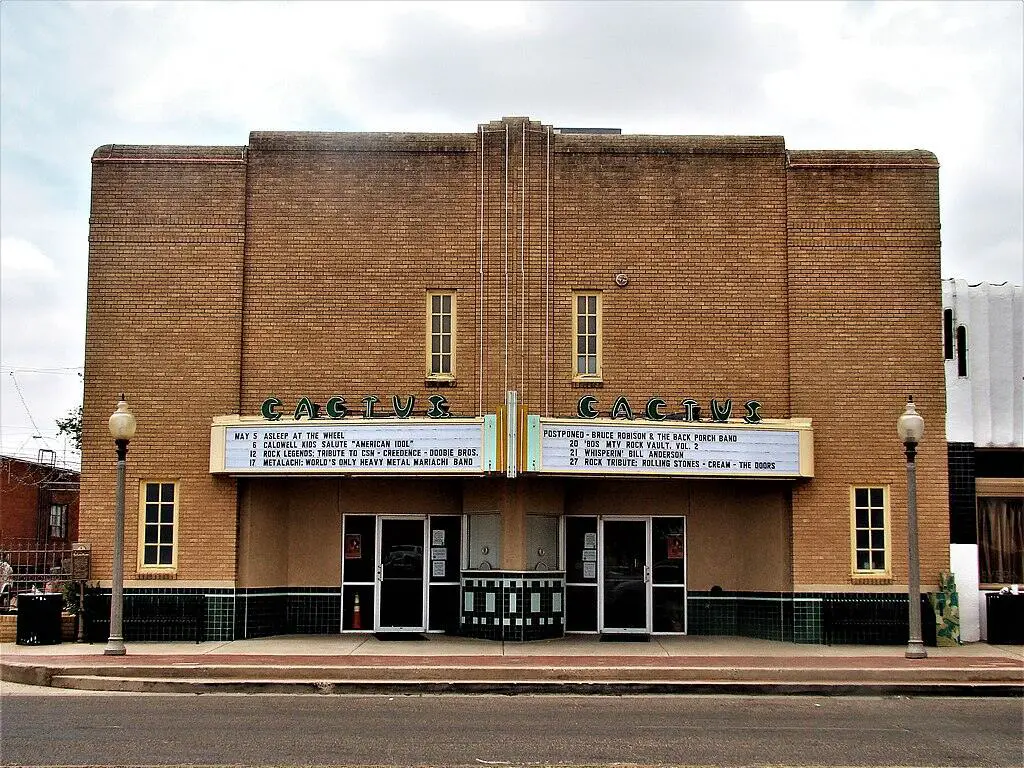 Credit: Epopan (Wikimedia Commons)
Cactus Theatre is a historical icon in the Lubbock area. Many traditional live performances are held, and the audience can experience the rich history and culture of the region.
Cactus theatre was established in early 1930, and it was the first theatre in the region. It was closed in 1958 for some time and was used as a storage house for businesses. It was reopened again in 1995 after the restoration of the real threat.
The theatre hosts all kinds of performances for people with different tastes—best place in town for some good music and a great time.
Silent Wings Museum
Credit: Leaflet (Wikimedia Commons)
Silent Wings Museum, a public institution, is dedicated to preserving and promoting the history of the World War II military glider program by fostering an environment for the acquisition of objects for public display, documentation, and interpretation.
The Silent Wings Museum honors Lubbock's role as a training site for glider pilots during World War II, which many people are unaware of. Glider Pilots, who served their nation as American Glider Pilots, will be included in the museum's exhibitions, which explain the history of the Glider Program. A C-47 jet, a theater, and a superbly preserved Second World War vintage glider are all shown.
Take a trip back in time to the age of swing music, rationing, and nationalist sentiment! As a museum dedicated to the American Glider Pilots, during your visit, you will learn about the history of the Glider Program via a variety of unique displays. In addition, there is a WWII vintage glider and a theater on show.
Bayer Museum of Agriculture
 

View this post on Instagram

 
The American Museum of Agriculture, also known as the Bayer Museum of Agriculture, honors Lubbock's rich agricultural heritage. Many displays at the museum take visitors back to the early days of agriculture in this area, and you can expect to see a wide variety of vintage goods.
Farm equipment from the past has been exhibited in spectacular ways since the 1920s. Galleries devoted to Lubbock's cotton heritage are also available. Many of the exhibits are interactive, so you can get a real sense of the city's agricultural past by getting your hands dirty.
The tool store from the turn of the twentieth century, with its many little tools arranged in an elaborate pattern on the walls, is one of the museum's most stunning displays. You can learn more about the functions of each instrument with the use of a touch screen.
Museum of Texas Tech University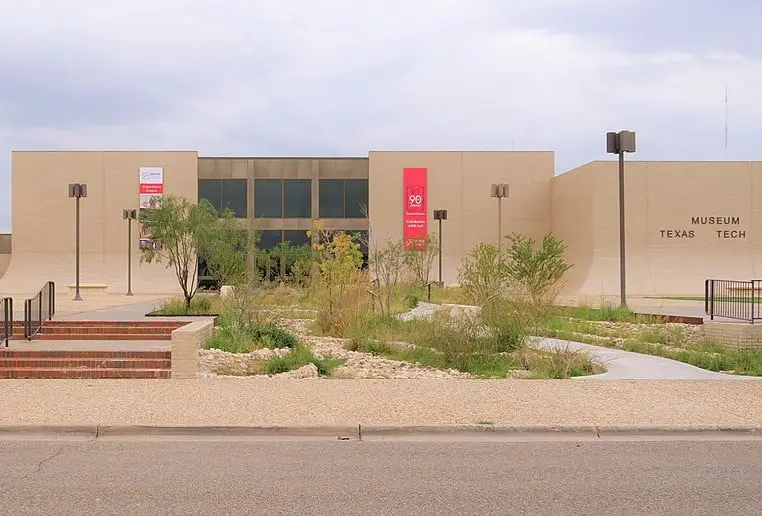 Credit: Laucain (Wikimedia Commons)
Featuring a collection of over eight million objects, the Museum of Texas Tech University is one of the largest university museums in the country that covers a wide range of academic disciplines.
Additionally, ambitious astrophysicists should not miss the opportunity to visit the Moody Planetarium, which offers daily laser and stargazing displays.
Some of the most striking displays are the enormous reproductions of dinosaur skeletons that occupy several of the museum's massive rooms and hallways. In the Ice Age display, there is also a mammoth skeleton model.
The best part when visiting the Museum of Texas Tech University is that it is free every day. Make time to spend a casual couple of hours walking through the entire display. Highly recommend this place whether you come alone or with family and friends.
Charles Adams Gallery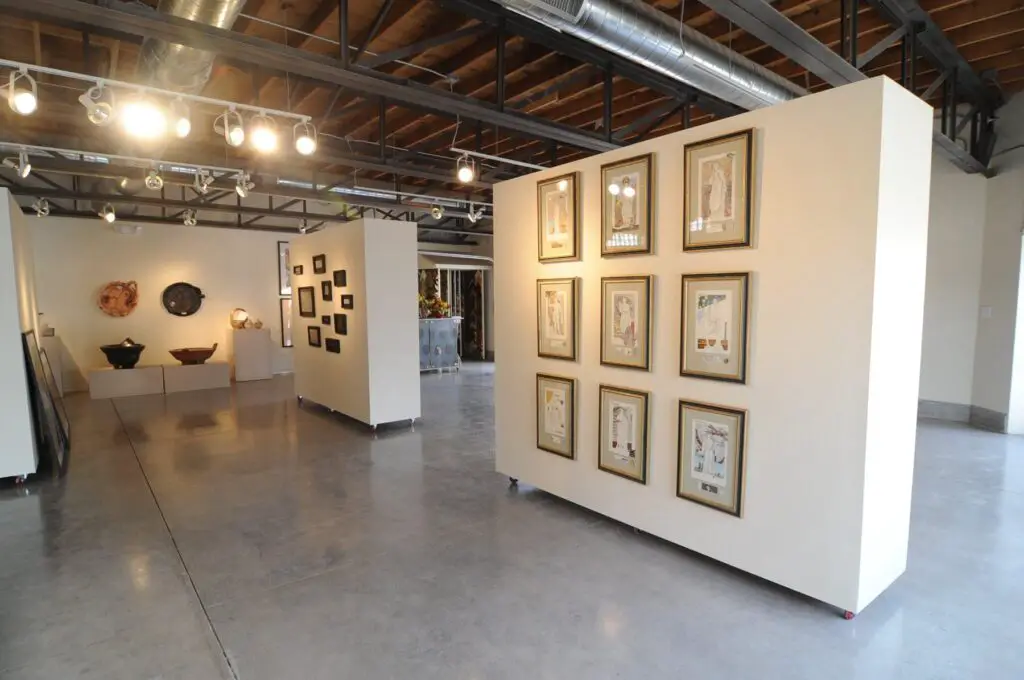 Credit: Charles Adams
Located in the Lubbock Cultural District, the Charles Adams Gallery is one of the city's most popular venues for an evening of art and culture. Static and rotating galleries are available at the gallery, which features a wide selection of art from local to world-renowned artists.

Make sure to check out the gallery's exhibitions while you're in town, particularly if you're interested in learning more about contemporary art in this region of the United States.
Lubbock Lake National Historic Landmark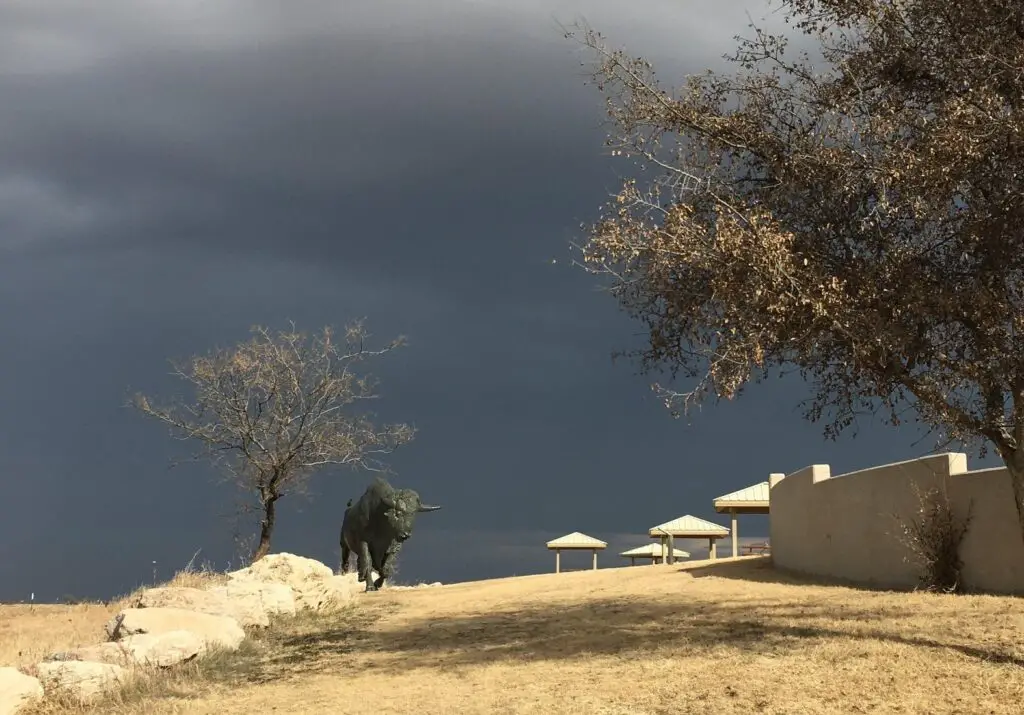 Credit: Lubbock Lake Landmark
Lubbock Lake National Historic Landmark is a must-see for budding archaeologists. There are archaeologists at work throughout the summer months, uncovering artifacts from the ancient people who lived in this region approximately 12,000 years ago.
Visiting the Lubbock Lake Landmark is an excellent opportunity to learn about the people and animals that formerly lived in the region and the tools and materials they used.
If you are interested in learning more about how the earliest Americans would have lived in this area, then this is something that you should not miss while you are here on your vacation.
Science Spectrum Museum and OMNI Theater
Credit: Science Spectrum Museum and OMNI Theater
The Science Spectrum Museum and OMNI Theater provide something for everyone, no matter what age you are! The Science Spectrum in Lubbock, Texas, houses the Lubbock Children's Museum, the OMNI Theater, and Lubbock's sole public aquarium. It's the ideal destination for the scientist in all of us, with more than 250 interactive exhibits and lives scientific performances.
At the center, visitors can get up close and personal with a broad range of animals from across the globe in live animal presentations. Another famous attraction in the area is the Omni Theater, which has a massive screen for viewing motion pictures. All of the creatures on display at the Science Spectrum & Omni Theater's aquarium come from the Brazos River watershed, making it the only aquarium in the city.
Pay a visit to such a worthwhile place with your family or friends!
American Windmill Museum
Credit: amanderson2 (Flickr)
The American windmill museum is internationally recognized for its kind, also known as the largest Windmill Museum in the world. It displays the windmills and how human intelligence has used them to harness energy.
You can expect some of the rare and distinctive windmills in the museum. Tourists can visit this museum to learn about the mechanism of windmills with the help of photographs and hundreds of windmills contained in the museum. Plus, this place has a really cool and huge model train exhibit.
It's a fascinating museum and a great place to spend a bit of time learning history about Windmill.
The National Ranching Heritage Center
Credit: amanderson2 (Flickr)
The National Ranching Heritage Center provides a unique view into the history of ranching and the architecture that accompanies it in the Western United States. Historic buildings dating from the late 18th to the mid-20th century are on exhibit in a 49-building complex.
More than one hundred historic ranch structures make up the National Ranching Heritage Center, that located on the campus of Texas Tech University. This historic ranch has been carefully kept and is open to the public year-round so that visitors may see how ranchers used to live and work in the area.
There are other events like Candlelight at the ranch during the Christmas season, so be sure to check out what's going on while you're in town. Visit the 19 acres of land and concrete walkways that connect the structures!
Prairie Dog Town
Credit: amanderson2 (Flickr)
Prairie Dog Village is exactly what it sounds like: an entire town for the prairie dogs! Located in Mackenzie Park off of 4th Street, Prairie Dog Town offers free admission and is available to everyone. An observation pavilion, explanatory signs, pathways, and a new parking space with bus parking are available in the park's amenities.
Low walls surround the main area, but the prairie dogs can be seen running about freely throughout the region, including along the entry road and even on the fence. There is little consideration for the people who are standing only a few feet away from them. Standing on their hind legs and peeping loudly, you can see them having fun or just hanging out in their holes.
Prairie dog territories are fascinating to watch as they go about their daily routines under the earth. If you're ever in Lubbock, Texas, don't miss seeing these fat rodents, which seem a little like backyard squirrels gone wild.
Mackenzie Park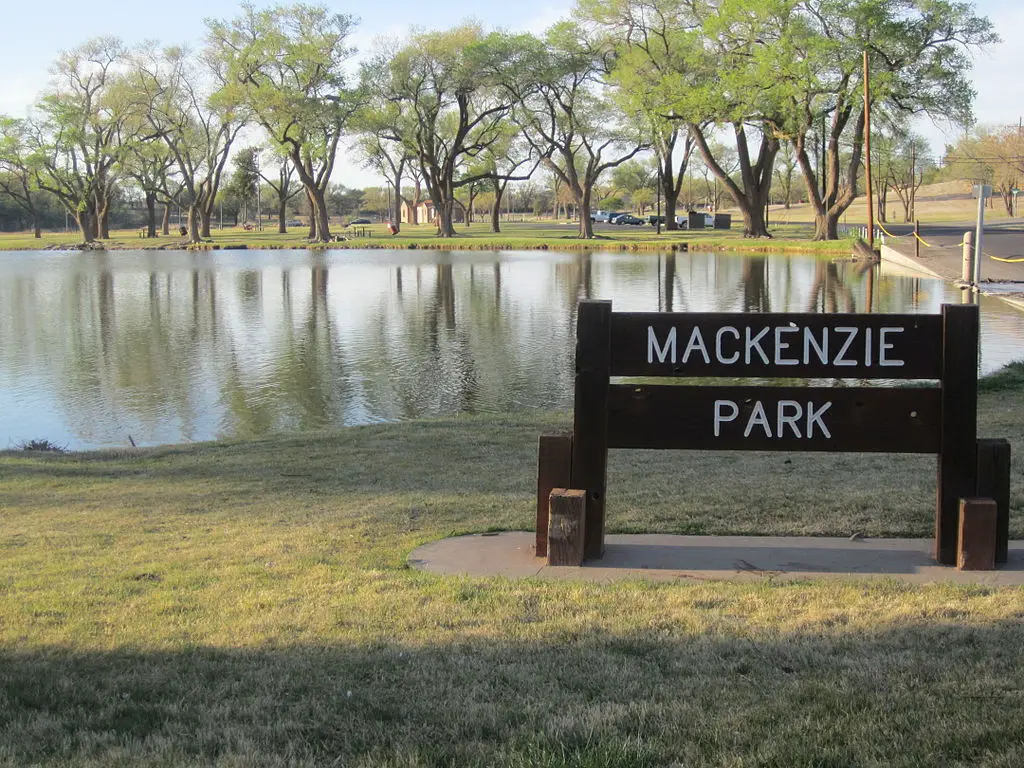 Credit: Billy Hathorn (Wikimedia Commons)
This place is a dream come true for adventure and fun lovers. It's a nice and beautiful park, where you can enjoy a picnic under the shade of a tree. It's a great place to be visited along with the family.
There are many activities such as having an adrenaline rush by taking thrilling rides, playing golf, or riding horses in the landscapes. Whether you come to take a leisurely stroll or visit a fun attraction here, the park is recommended for anyone.