*This post may contain affiliate links, which means we may receive a small commission, at no additional cost to you, if you make a purchase through a link. Thank You! We really appreciate it!*
Alaska is the largest state in the United States and is famous for its nature. It is the largest state but not the densely populated state full of beautiful small towns which present beautiful and unreal scenery.
There are many places to visit while in Alaska and many activities, such as hiking the giant mountains and boating in the lakes and rivers. Alaska offers a wide range of landscapes from the mountains, glaciers, and lakes with blue waters.
Alaska is open to tourists all the year, and many tourists visit this place to experience the northern lights but keep in mind that these northern areas are not visible all the year. They can only be experienced from April to August, so the best time is mid-summer to spring if you are visiting Alaska for the northern lights.
Homer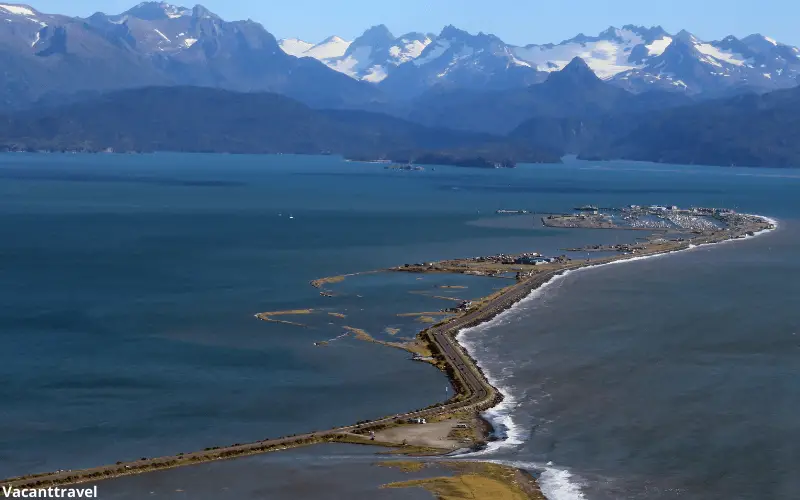 Homer is famous for its history and is among the most popular city in Alaska. It is also renowned for its art, and if you are an art lover, you must visit this place to explore its art museums and galleries, which are impressive displays of their history and culture.
One of the famous museums to see while in Homer is the Pratt Museum, which focuses on Alaska's culture and history.
Apart from the Pratt museum, it would be best if you also visited the fireweed gallery, where you can have a depth detail of the area's culture and history.
If you want to enjoy some delicious food with the excellent scenery, then go and eat at the Broken oar oyster bar, which offers the best food and the best oysters.
If you still have time, visit the Kachemak Bay State Park to do outdoor activities such as hiking.
Sitka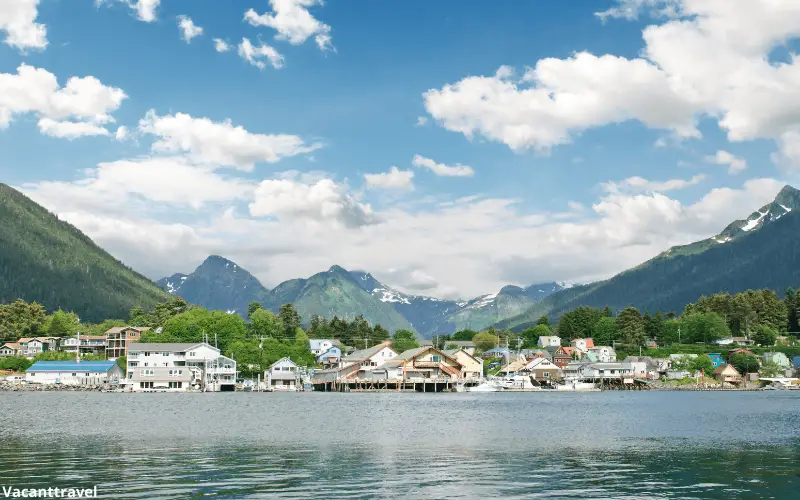 Sitka is famous for its history because it was Alaska's capital when the United States bought it from Russia. Apart from the historical significance, the Sitka is also renowned for its nature,
It is a habitat for some wildlife, and there are many activities to do here. The must-see place while in Sitka is a visit to the Sitka National Historical Park, which depicts the history of Alaska.
Sitka sound ocean is another must-visit to have some different experiences, and there are several activities to do here, such as kayaking and boating.
To have some cultural experience visit the Tlingit clan house, where you can enjoy some fantastic traditional dances and other exciting and unique activities.
Haines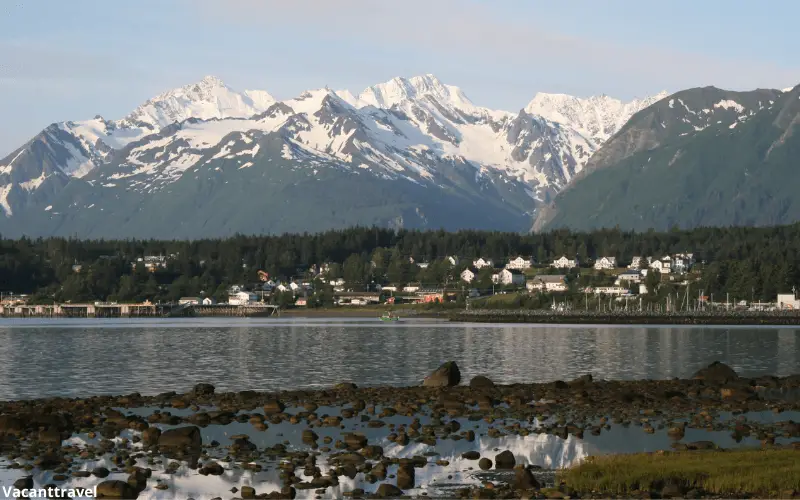 Haines is also among the most popular small towns and is visited by many travelers each year to explore and interact with various species and wildlife. It is the home of a 20 million-acre wilderness-protected area.
Plus, you can have a great time here for bird viewing. If you're visiting this place in November, don't forget to join the Bald Eagle Festival held in November.
Many people participate in the event every year. Grizzly bears, wolves, lynxes, reindeer, and porcupines may all be seen at a neighboring wildlife facility, which guarantees encounters with orphaned or abandoned animals.
Cordova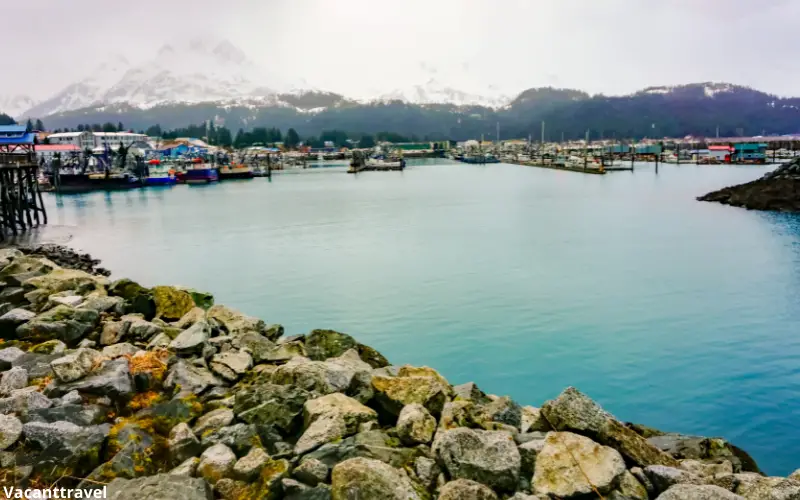 Cordova is the hidden gem of Alaska, and it is one of the most exciting and relaxing destinations in Alaska. It is a beautiful place hidden from the world, and you can make the most out of it by enjoying nature surrounded by glaciers and snow-covered mountains.
Along with the best display of nature, there are several activities you can do such as fishing, hiking, and taking pictures of the beautiful place and the scenery.
No road surprisingly connects Cordova to the Alaskan community, so you need a ferry to explore the peaceful region of Cordova!
Valdez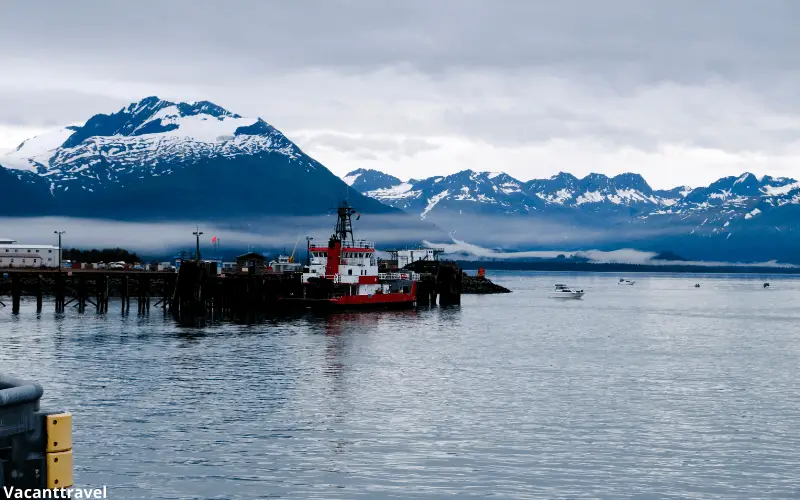 Valdez is among the most beautiful towns in Alaska and is famous for its glaciers, where you can have several outdoor activities such as kayaking, fishing, and boating.
If you want to go cruising, then Valdez glacier lake is the perfect place where you can have some of the fantastic scenery of the glaciers and mountains.
You can also go hiking, and it doesn't matter if you are a beginner or an expert because this city offers a wide range of hiking paths. If you are a beginner, we suggest you follow the simple track.
If you love the winter activities such as skating and snowboarding, then definitely give this place a go as in the winter, the glaciers and lakes are transformed into hard snow.
Skagway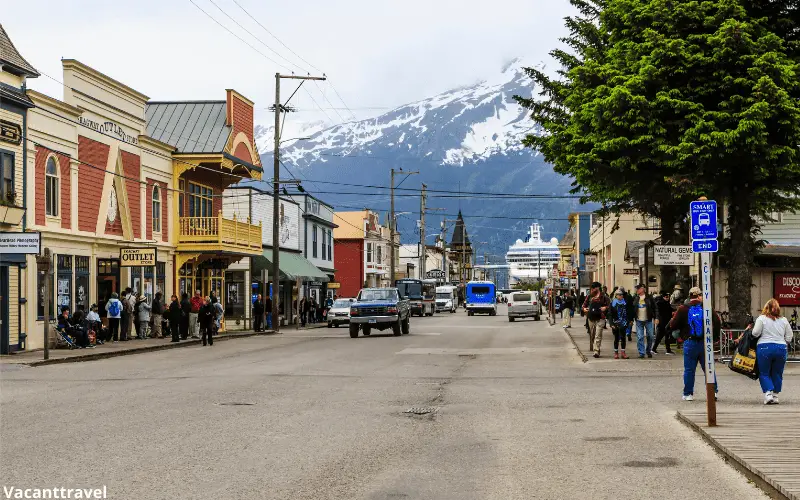 Skagway is among the most popular city in Alaska and is visited by thousands of travel enthusiasts every year. The Skagway is typically famous for the train ride and the scenery it offers along the train ride. The most popular train rides you should experience are the White Pass and Yukon Route railroad.
Along with your train rides, you can experience fantastic scenery and views of wonders of nature such as mountains and waterfalls.
If you don't want to have train rides and some outdoor fun, we suggest visiting Reid Waterfall and Dewey Lake. To gain insight into the region's history, visit Skagway National Historic District.
Wrangell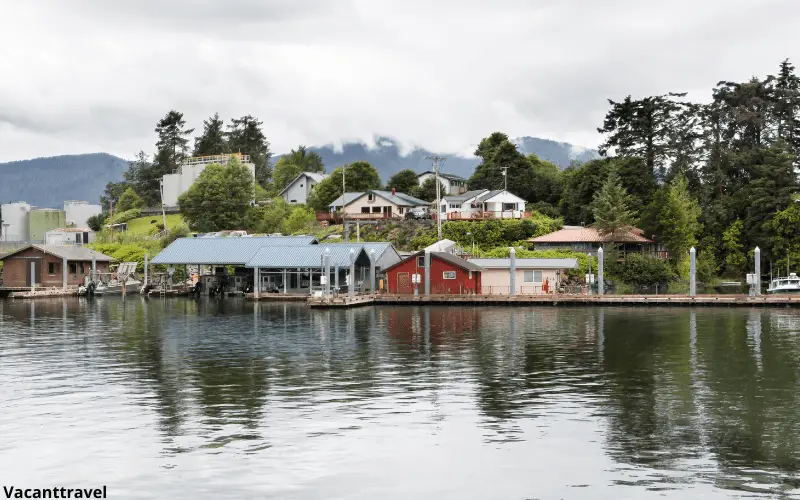 Wrangell is a fun place and is great to visit in Alaska. It is one of the oldest towns in Alaska. This town is a place where you can have every kind of activity such as hiking, kayaking, and fishing. 
Wrangell is the region where you can have all the fun and enjoy your life at the top. If you are a history enthusiast and want to explore the region's history, you must visit the Wrangell Museum.
One of the best destinations for an authentic Alaskan experience away from the crowds.
Seward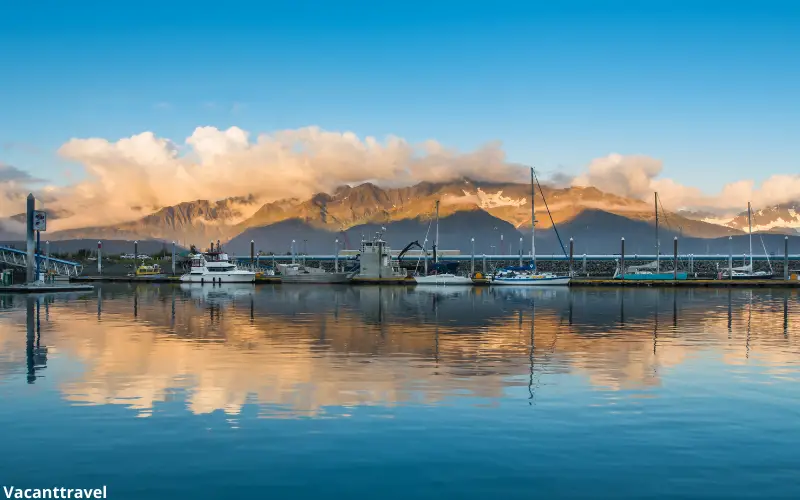 Seward is a famous city in Alaska, and it is the oldest and most prosperous city in Alaska.
The best place to visit and explore is Kenai Fjords National Park, where you can have a fantastic view of the beautiful attractions and several activities such as hiking and climbing,
You can choose the local guides for guiding hiking and climbing if you are a beginner. If you are in the region in July, be sure to take the path in the Marathon foot race, which takes place on the 4th of July every year. The historical place to visit is Seward in Caines Head State Recreation Area, a famous historic site of World War II fort.
Craig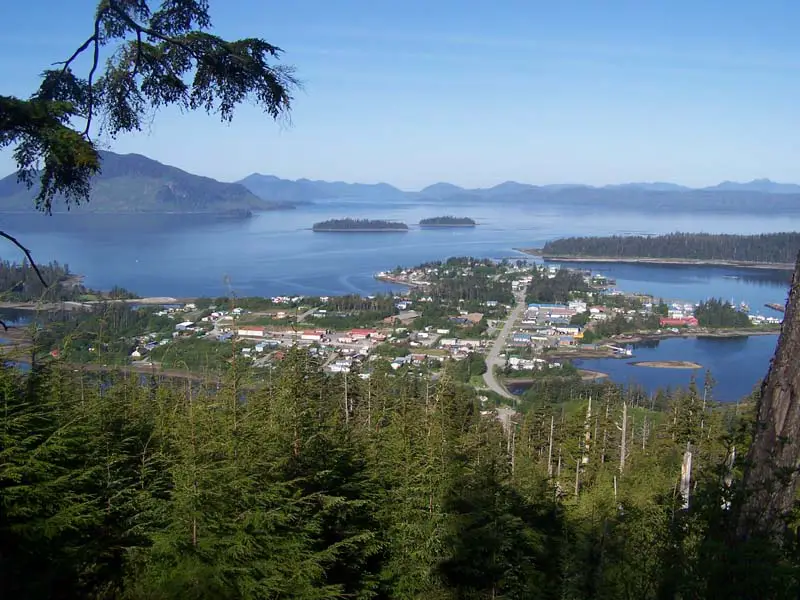 Credit: City of Craig
Craig is a small yet magical town in Alaska which isn't densely populated and is home to only about 1300s. If you're in Craige, the underrated place you should visit is Prince of Wales Island, which is not frequently visited but simply breathtaking.
There are several activities here in Craig, such as fishing and having a wildlife experience at the Tongas National Forest. Fishing is an exciting experience if you're a pro at it and have some delicious fish for lunch or dinner. It's an entirely different thing to do in Alaska.
Kodiak
Kodiak is also known as the Isle Island, and it is a small town but among the largest lakes in Alaska. It is the best place for people to visit Alaska if they are nature lovers. You can have a great fishing experience here because it has a lot of rivers and lakes. You have plenty of options to choose from!
Kodiak is home to various animals, and you should explore and interact with them while in the region.
If you want to explore the culture and history of the area, we suggest you visit their museums; the Maritime Museum is a must-see museum where you can learn about the history of Kodiak and their culture and community.
This is all about the beautiful and mesmerizing small cities in Alaska you shouldn't miss visiting. There are many scenes and landscapes that you can enjoy! Go and visit the fantastic and unreal glaciers, lakes, and rivers. Alaska is the best place to visit, and you should pack your bags away, especially if you are a nature lover.
You can visit the towns and museums to learn about their culture and history.
Apart from the beautiful places to visit, there are many activities like kayaking, hiking, climbing the vast mountains, and fishing on several rivers and lakes.