*This post may contain affiliate links, which means we may receive a small commission, at no additional cost to you, if you make a purchase through a link. Thank You! We really appreciate it!*
For a reason, Alaska is among the famous tourist attractions in the United States. It offers many wonders of nature, such as huge landscapes, glaciers, and lakes full of blue waters.
Alaska offers a large diversity of wildlife as the large area of the region is untouched. It is home to the largest national park in the United States, where you can enjoy every aspect of nature, such as lakes, glaciers, and beautiful landscapes. It is the best place to spend some time in nature away from the world.
While going to Alaska, there are some things that you should be aware of. The weather here is highly unpredictable, so we suggest you see the weather forecast before visiting this natural wonder; otherwise, the rain can ruin your trip if you don't consider this factor.
There are many natural places in Alaska. The hardest decision to make is where to go and what to miss.
Denali National Park
Denali National Park is home to one of the most prominent peaks, ' Denali' in North America. The Denali National Park is full of landscapes, and access to this park isn't easy.
It would help if you had a jeep to get to the park, and this place is a popular tourist spot visited by thousands of visitors each year despite being located in a remote area.
This incredible national park is home to several different wildlife, such as grizzly bears, wolves, and foxes, and you can get a chance to see some of them during your jeep ride.
The favorite activities here are hiking and biking, as they are numerous trails built through the park.
Wonder Lake
Wonder lake is located within the Denali National Park. The wonder lake is at its highest, 610 meters above sea level.
If you are visiting the Denali National Park, don't forget to visit this place as you can get a breathtaking and picturesque view of Denali peak, the highest peak in North America.
The access to the lake is easy, and you can come here to spend your day by road.
There are different campsites located around the wonder lake where you camp, but the lake is a bit remote, and there is no electricity supply. Keep this thing in mind before planning your camping experience here.
Skilak Lake
Skilak Lake is located within the Kenai National Wildlife refuge and thus lies close to Kenai lake. The skills lake is a natural lake supplied by the water of glaciers and is famous for blue and clear water as its source of water is a glacier.
Skilak Lake is accessible through a little road off Sterling Highway and is about 30 minutes from Soldotna.
Kayaking and canoeing in the lake are common activities, and you can camp around the lake. There are two campsites built explicitly for this purpose, which are Upper Skilak Lake Campground and Lower Skilak Lake Campground.
Kenai Fjords National Park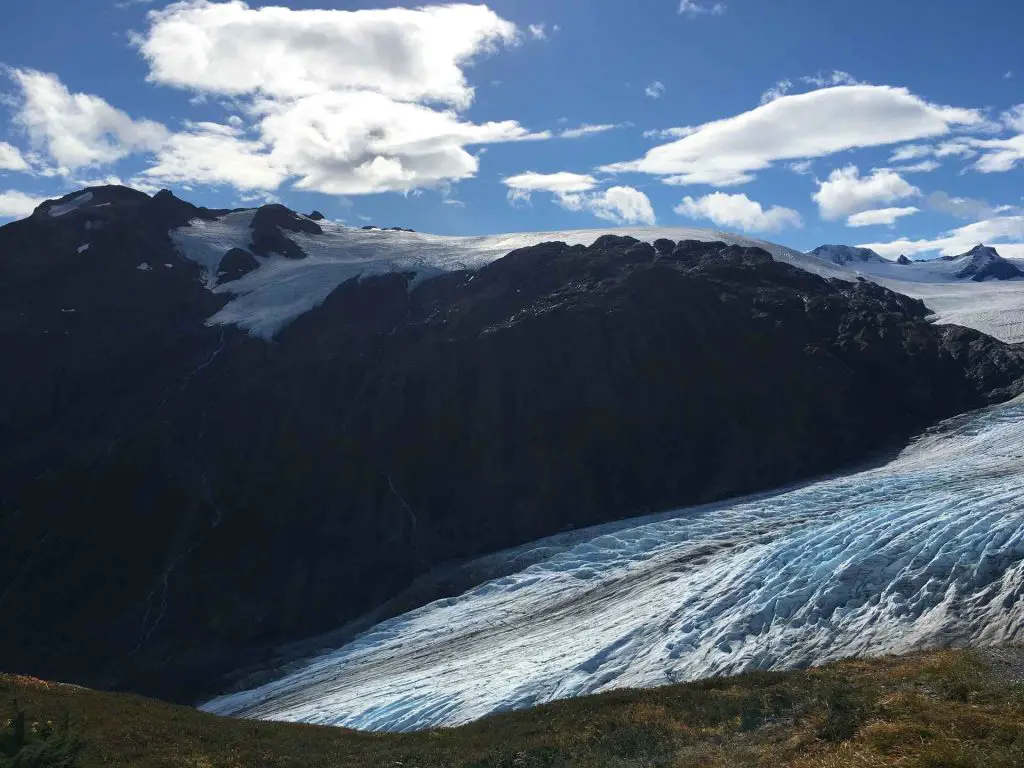 Kenai Fjords National Park is located on the edge of the Kenai and is famous for the Harding icefield, which is renowned for supplying almost 40 glaciers.
The place is perfect for having picturesque views of the national. There are several campsites where you can camp if you are a professional hiker.
With so many things to do, such as hiking and camping, this place is exciting for adventure and nature lovers. The national park offers stunning views from both land and sea.
Plus, the park is a beautiful place for kayaking and watching wildlife.
Glacier Bay National Park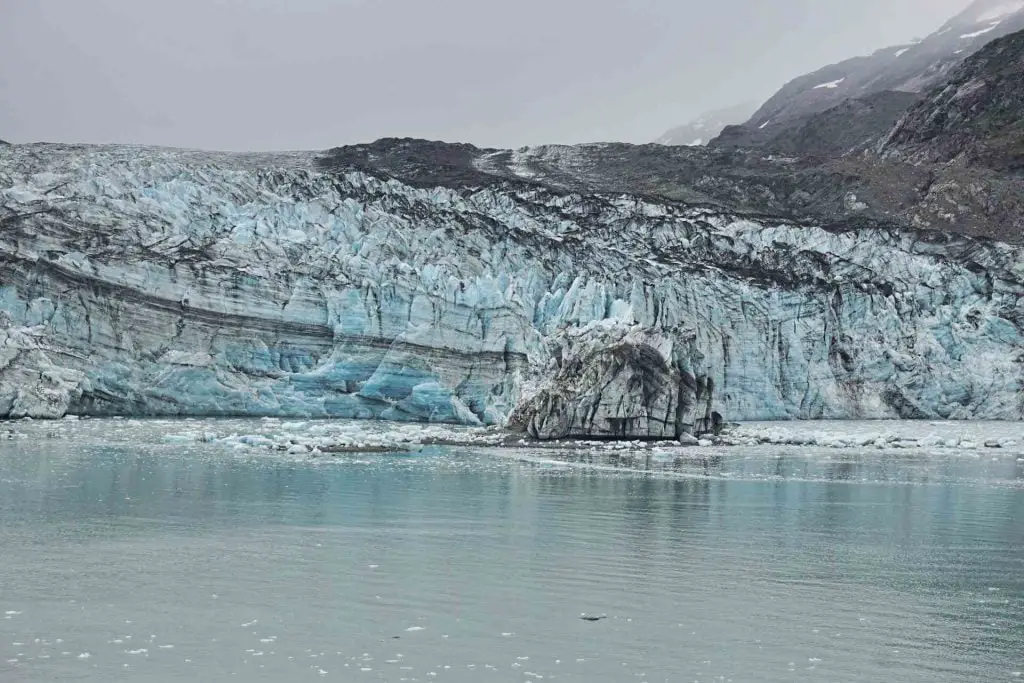 Glacier Bay is a must-visit natural place in Alaska as it is home to thousands of glaciers, and these numbers look unreal. Among the region's most remote and untouched places and is accessible by small plane or boat. Still, these factors haven't restricted the visitors to explore this region.
The glacier bay is surrounded by the breathtaking view of glaciers and the blue water of the lakes.
You can do many exciting activities here, such as hiking through the ice-covered trails, camping, and boating through the lakes of glacier bay.
The trip to Alaska is incomplete without visiting this wonder of nature.
Matanuska Glacier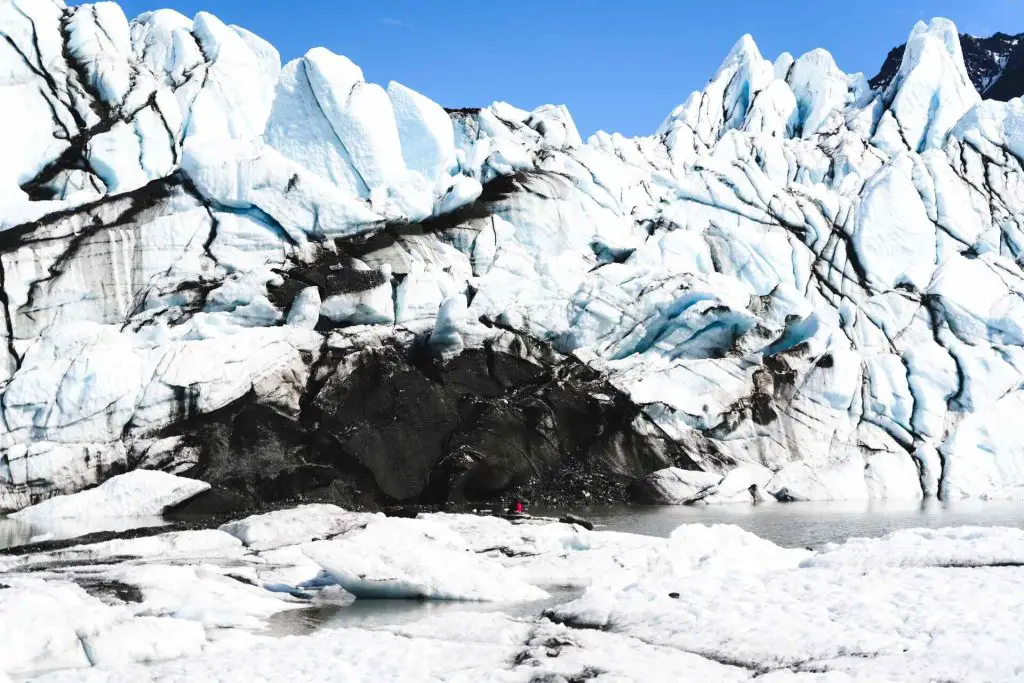 Alaska is full of untouched and remote places which are difficult to access, and the only way to reach there is by boat or air.
If you are looking for some natural area that isn't that difficult to access, head to the Matanuska Glacier, the largest glacier that can easily be accessed by driving through a road.
You can enjoy the beautiful scenery along the glacier and the best activities to do here are camping and hiking the glaciers.
The glacier offers numerous networks of trails that are suitable for all ages and levels of ability. But, it is compulsory to take a tour guide if you are planning to hike at Matanuska Glacier.
Afognak Island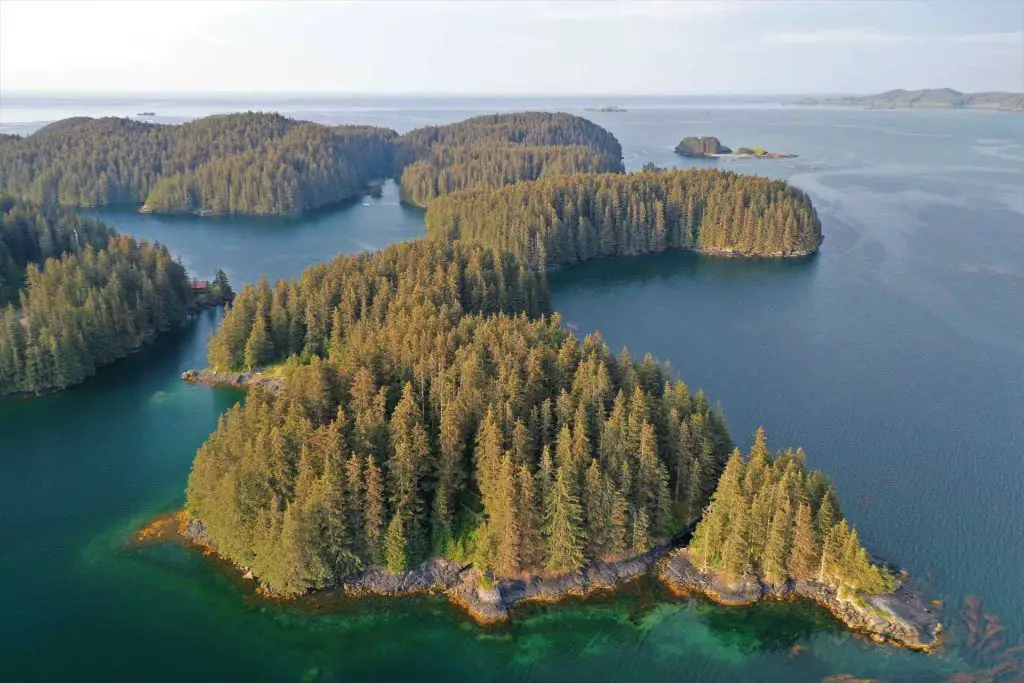 Afognak island park is home to some wildlife animals, such as Kodiak Brown Bear. It is somewhat the hidden gem of Alaska.
There are many activities here, such as hiking, camping, and fishing. You can also go hunting if you have a permit.
The lush green forests sound the island, and you can see the breathtaking views of nature while hiking through the trails.
If you are camping here, then there are precautions you should follow, such as keeping a bear spray along with you to protect yourself from bear attacks.
The Girdwood Ghost Forest
One of the hidden gems of Alaska is the Girdwood ghost forests which were once surrounded by the diverse flora and fauna in the lush green forests.
A severe earthquake occurred in 1964 and sadly carried all flora and fauna away and flooded the tree with seawater. You can see dead trees when you visit this place.
On the Seward Highway, you will pass by Girdwood Ghost Forest, and if you wish, you can stop here and spend some time away front the crowd in these ruins.
Although the Ghost Forest isn't as beautiful as it was, the scenery of the ruins here is breathtaking, and you can't stop appreciating its beauty.
---
You May Also Like:
Top 10 Must-Visit Small Cities in Alaska For Beautiful Scenery
---
Wrangell–St. Elias National Park & Preserve
The Wrangell–St. Elias National Park & Preserve is among the largest national parks and is stretched on the land of 13.2 million acres. You can do many appealing activities here which force you to visit this place.
The park is open in all seasons, and there are numerous activities you can do in any season you visit. You can enjoy the ice activities such as skiing and ice riding in the cold months.
The place is heaven for expert adventures, and they can make the most of their trip by boat through the icy water, climbing the ice-covered mountains, and camping in the middle of the wilderness.
Suppose you aren't an expert in these activities, you don't need to worry about missing all this fun as they are still many activities you can enjoy here, such as hiking through the simple network of trails and enjoying the breathtaking scenery of nature.
Lake Clark National Park & Preserve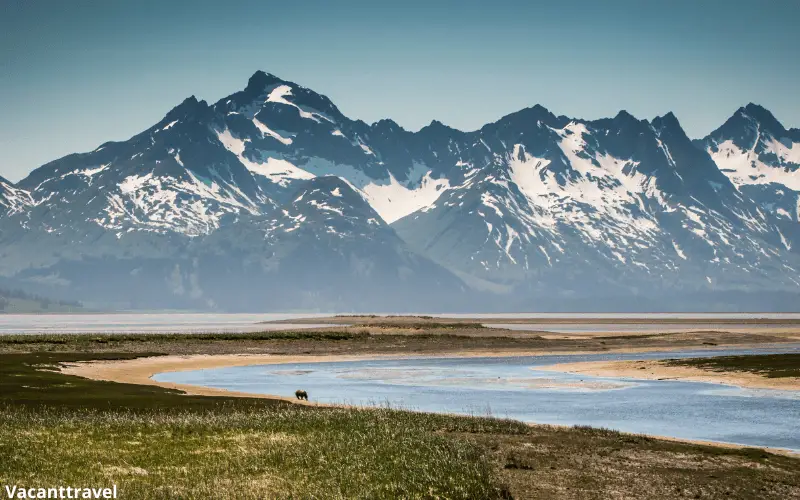 Lake Clark National Park and Preserve are located close to the Denali National Park and in the southwest region of Alaska. The park is home to multiple lakes and rivers, which are teemed with various fishes.
Thus, you should visit this place because you can enjoy fishing activities. Apart from the fishing, you can do many fun activities such as rafting and kayaking in these lakes and rivers.
You can do many other activities here, such as spotting the bears as the park is home to bears, and you can camp at the park.
As a reminder, there are some precautions that you should observe, such as keeping a bear spray that can protect you from bear attacks during camping.
Tongass National Forest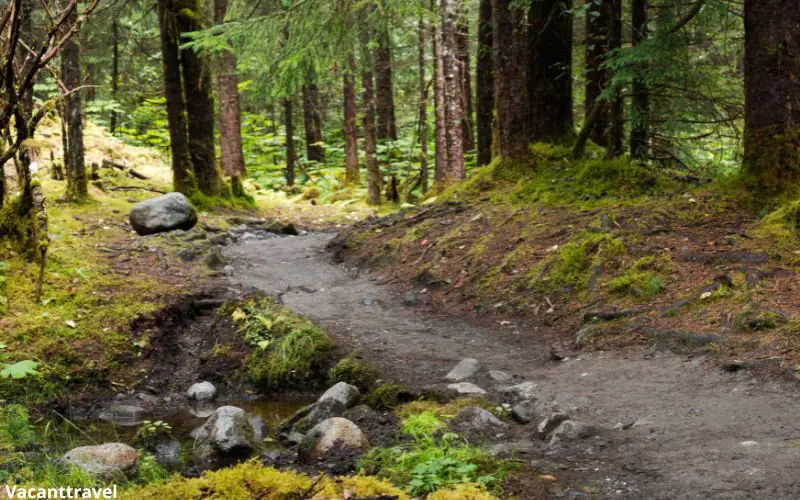 Tongass National Forest is the largest national forest stretched across the land of 17 million acres and is home to diverse wildlife.
While in the Tongass National Park, you can do many fun activities, such as interacting with the wildlife and hiking to enjoy the beautiful views of nature. The other everyday activity here is bear viewing during the Salmon season at the Fish Creek near Hyder.
Kodiak Island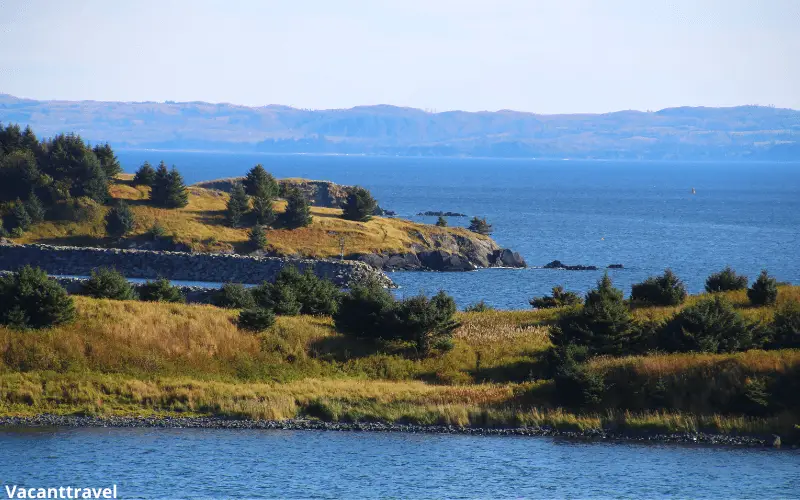 Kodiak National Island is a famous tourist spot as it is the largest island in Alaska and the second largest in the United States, and that's why you shouldn't miss any place.
The place is visited to see these bears, which are found nowhere else in the world, but they are tough to spot, and you might need to camp here and see them there.
Besides, Kodiak Island is famous for fishing. If you love fishing, the famous spot is going the Karluk River, which the river has a wide variety of fish such as salmon and trout.
You can also get the chance to explore the region's history by visiting The Fort Abercrombie State Historical Park, which contains the ruins of World War 2.
Juneau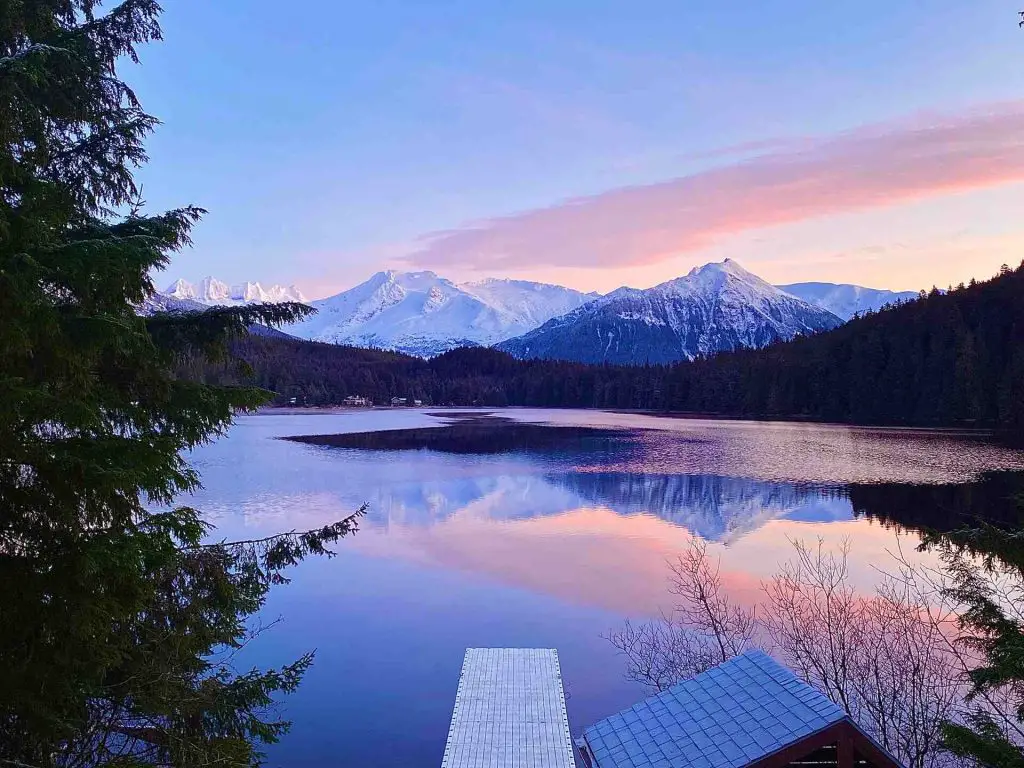 Juneau is the capital of Alaska, and there are many activities to do here, such as visiting the glaciers and lakes primarily located east of the city.
The place is mainly famous for the lakes of blue crystal clear water and lush green forests, which are home to many wild animals.
Mendenhall Glacier, located 12 miles from downtown Juneau, is a must-visit place while here. You can do many exciting activities here, such as hiking through the trails and kayaking in the lakes.
If you still have time, head to the Juneau visitor center to enjoy your day at Juneau.
Alaska allows you to explore all aspects of nature, such as glaciers, rivers, and lush green forests.
You can enjoy many activities at these natural places, such as kayaking, fishing, swimming, and hiking through the glaciers and mountains to explore the beautiful scenery of nature.
You can visit Alaska at any time of the year and leave with unforgettable memories of the fun you will have here. So pack your bag and head to Alaska to visit these wonders of nature.