*This post may contain affiliate links, which means we may receive a small commission, at no additional cost to you, if you make a purchase through a link. Thank You! We really appreciate it!*
Lies on two continents, Asia and Europe, Turkey is a beautiful destination to travel to once in your life. The wealth of culture, remarkable ancient monuments, and incredible endowed scenery will never fail to impress you.
Plus, it's vibrant with famous and delicious food, stunning coastline, and beautiful villages that provide breathtaking views. Turkey is one such rare gem place for you to travel to.
Are you still not sure about traveling to this great country? Read until the end and discover the 15 best and most amazing places to visit in Turkey to make you book the next flight travel to Turkey!
Ölüdeniz
Oludeniz is a fantastic tourist destination for those searching for a relaxing place in Turkey.
Mountains surround the place, and you will find one of the most famous beaches in all of Turkey on the coastline.
The famous and stunning piece of nature you do not want to miss is Blue Lagoon. The Blue Lagoon, a semi-circular stretch of coastline, has been featured in several travel publications worldwide.
Along the beach, there are cafes and restaurants. You can enjoy the meals and drinks while enjoying the beautiful views of the sea.
Besides, the top activity you can do is take a boat trip and explore beautiful places like Butterfly Valley.
Further, Oludeniz is one of the world's top paragliding destinations. If you're brave enough, you may try paragliding and see the beautiful Oludeniz from the skies.
Marmaris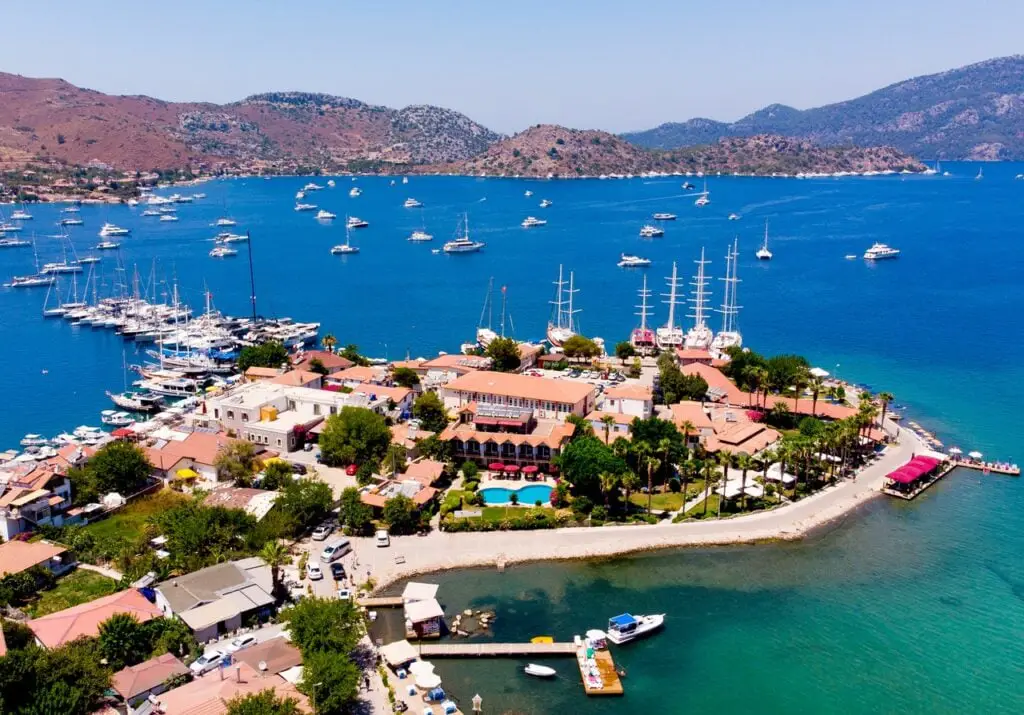 Marmaris is a resort town and a port city on the Mediterranean coast, located in southwest Turkey. 
Surrounded by mountains, sandy white beaches, turquoise waters, and old architecture, this place offers beautiful scenery.
These places have so much to offer for visitors, from exploring several bays and beaches and taking a cruise for an island trip near Marmaris or yachting trips along the coast.
There are several historical sites to explore on land, which are all easily accessible by day excursion from the town.
Marmaris offers a bustling nightlife, making it a popular destination for visitors of, young travelers, couples, and families.
Bodrum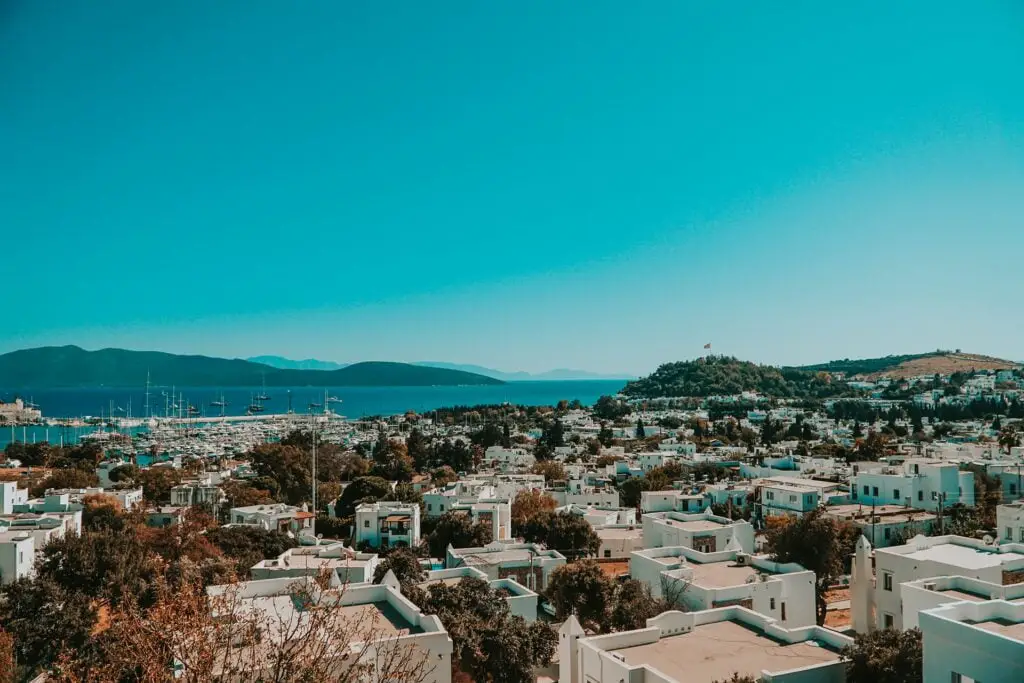 Wealthy with history, culture, and stunning natural scenery, Bodrum is no exception as a fantastic place to visit in Turkey.
It is located in the southern Aegean region of Turkey, and this port city is also known as a perfect coastal getaway. Along with the coastline, there are several beautiful bays.
A lovely beach with sparkling blue water can be found on Bodrum's eastern side. There are numerous cafes, restaurants, and nightclubs located along the shore. The marina, shopping centers, and restaurants are all located on the western side of town.
Bodrum is also a location where you may feel a mix of Turkish and Greek touches. It is the site of the ancient city. You may find several historical landmarks in Bodrum.
The top attraction you do not want to miss when traveling to Bodrum is seeing the Castle of St. Peter, also known as Bodrum Castle.
Uzungol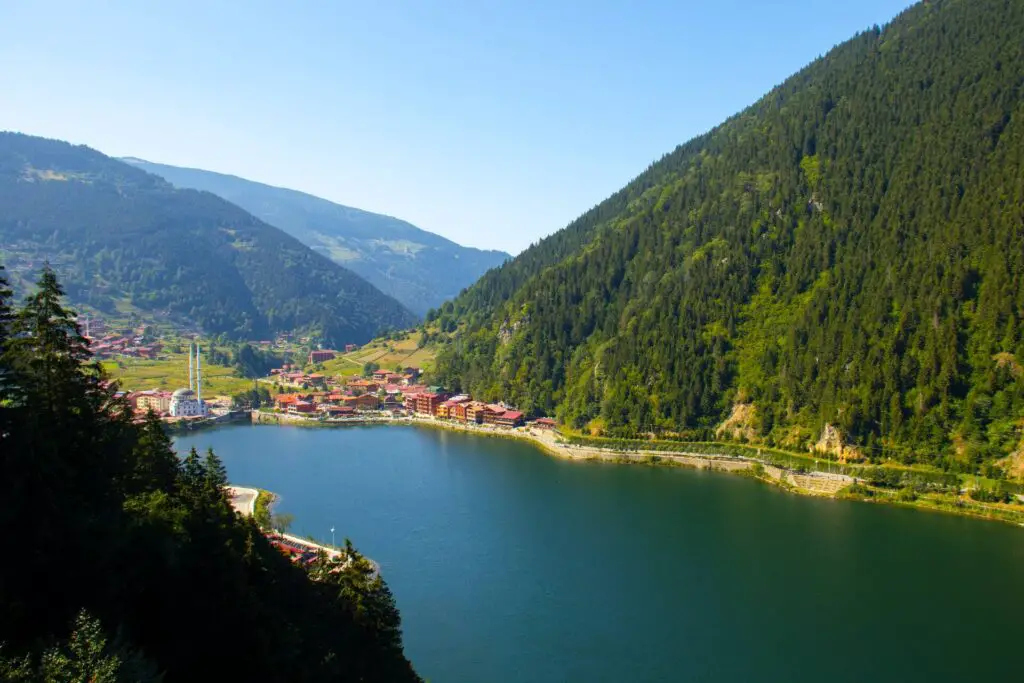 Uzungol, which means "long lake," is the home of a beautiful small village in Turkey. Nestled in a mountain valley, some people called this village Switzerland of Turkey. 
It was undeniably a significant attraction in Trabzon because if you are looking for a Trabzon picture, you will often see the beautiful landscapes of the Uzungol mountain village.
The beautiful Uzungol lake and high green mountains on all sides make this place famous for its stunning scenery. You may find many hotels, motels, shops, cafes, and restaurants with breathtaking views.
The best time to visit this place is during summer, which may be crowded with tourists. Then, highly recommended to stay one night to feel the best experience in Uzungol.
See this travel guide for additional information about things to do in Uzungol.
Gaziantep
Gaziantep or informally known as Antep is one of the oldest cities in the region, and Gaziantep is heaven for food lovers.
There is no better place in the country to taste the highest Turkish cuisine than Gaziantep. The tourism industry has been drawn to the city because of its cuisine.
The proof, Gaziantep, was listed in the gastronomy category of UNESCO's Creative Cities Network in 2015 and has become one of the world's major gastronomic cities.
The thing you can't miss is to try the food! You can try the famous pistachio baklava, kebabs, and other delicious food.
Izmir
Besides Istanbul, Izmir is one of the best cities to visit. Possibly Turkey's most cosmopolitan city, having a modern outlook and similarities to many European cities.
Izmir is the third-largest city, and Izmir is known as the "Pearl of the Aegean."
From the famous Clock Tower at Konak Square and Kemeralti Market, Izmir is a modern city full of history, and almost every street contains some historical remnant. Without a doubt, historical places worth visiting while traveling to Turkey.
Izmir not only has fascinating cultural history but also has a pleasant seaside climate and fantastic local cuisine. Plus, Izmir's pedestrian district is just stunning!
Aladaglar National Park
If you are looking for outdoor activities, Aladaglar National Park is the perfect place for you. 
Also known as The Alps of Turkey, the Turkish government declared it a national park in 1995, and it is famous and ideal for its hiking and mountaineering activities.
While exploring this place, you will find wild goats, bears, wild pigs, wolves, jackals, martens, etc. There are areas where people can enjoy themselves without being exposed to potentially unsafe situations. Besides, it is an excellent destination for birdwatching.
It's not complete if you visit the Aladaglar National Park without seeing the beautiful Kapuzbasi Waterfalls. 
The beautiful mountain scenery makes many local visitors visit this wonderful place to enjoy the mountain vibes.
Ephesus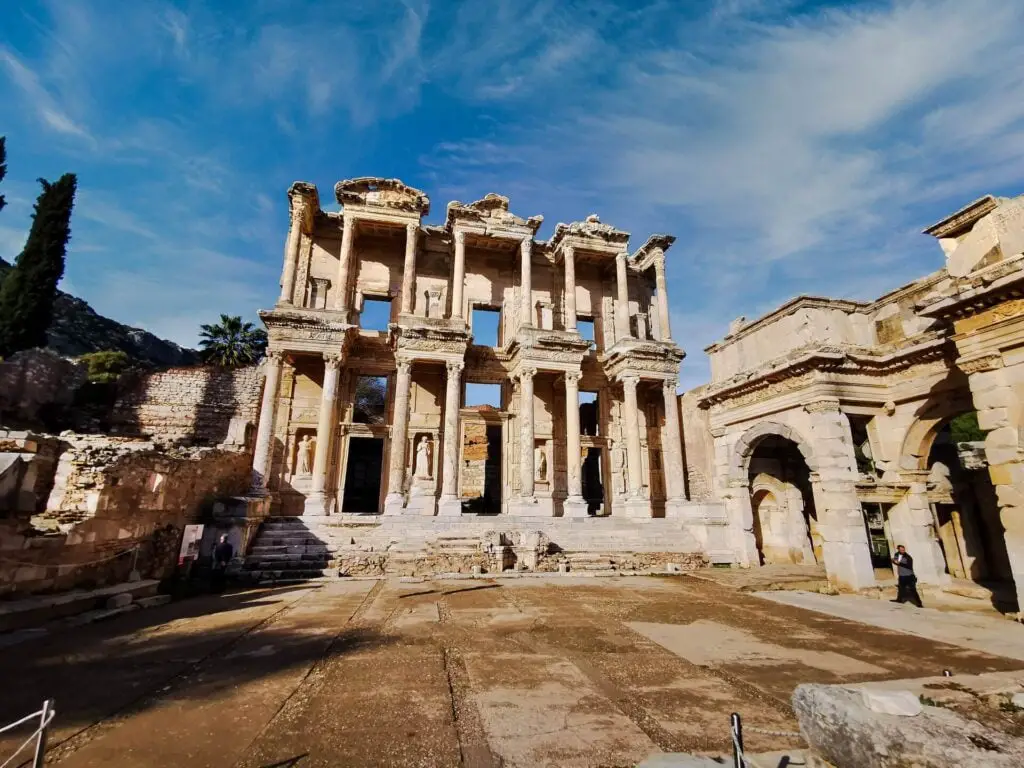 There are several ancient cities that tourists in Turkey can visit, but the most popular and well-preserved is the ancient city of Ephesus. It is home to the ruins of various historical monuments of ancient times.
This archaeological site was listed as a UNESCO World Heritage Site in 2015. Thousands of people visit this place every month, making it one of Turkey's most popular tourist attractions.
Historically, the city was the most important commercial center in the Mediterranean region. Today, Ephesus is an important tourism center in Turkey. 
Some of Ephesus's most famous historical monuments are the Library of Celsus, the Great Theater, and the Temple of Artemis. The ruins of the Temple of Artemis are a must-see monument, one of the Wonders of the Ancient World.
A sightseeing trip to the site will take at least half a day to see the major attractions.
Mount Nemrut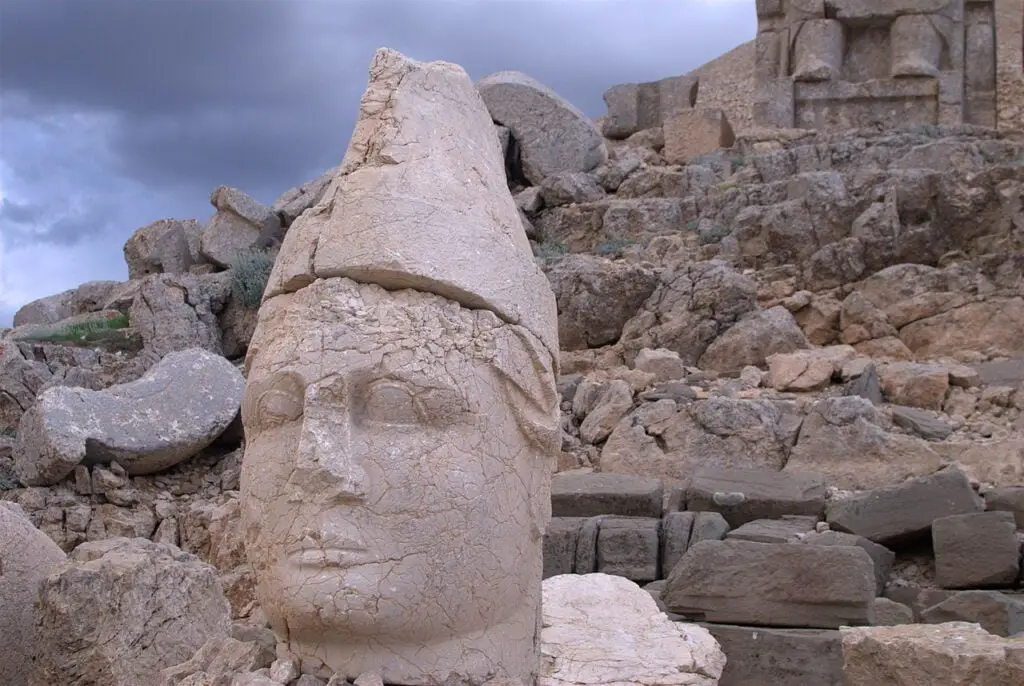 Zhengan, CC BY-SA 4.0, via Wikimedia Commons
One of Turkey's most famous sights is seen at the summit of Mount Nemrut. Located in southeastern Turkey, Mount Nemrut was listed as UNESCO World Heritage in 1987.
It is not its height of 2,134 meters that makes Mount Nemrut a top attraction, but the fascinating is the over 2000-year-old gigantic statue that sits atop the mountain, referred to as the "Throne of the Gods."
The ruler of the Commagene Kingdom, King Antiochus I, was responsible for building the monuments.
Since the site is listed on the UNESCO World Heritage, the place is remained remarkably well preserved over time. 
The most popular time to visit is either sunrise or sunset. Plus, this mountain will give you the best views. 
Konya
Konya is the largest city in Central Anatolia in Turkey and one of the oldest cities in the world. Plus, Konya used to be one of the most important trading centers on the Silk Road.
It's an important religious pilgrimage site and best known for its remarkable Seljuk monuments and Whirling Dervishes. Whirling Dervishes is their famous ceremony in which they spin around and around while wearing wear large circular skirts.
Konya is one of the best destinations for tourists interested in learning more about Turkey's history. Mevlana Museum is one of Konya's most popular and must-see attractions. However, there is other great monument and museum you can visit in Konya.

Besides, it is one of the most conservative and religious places in the country.
Ankara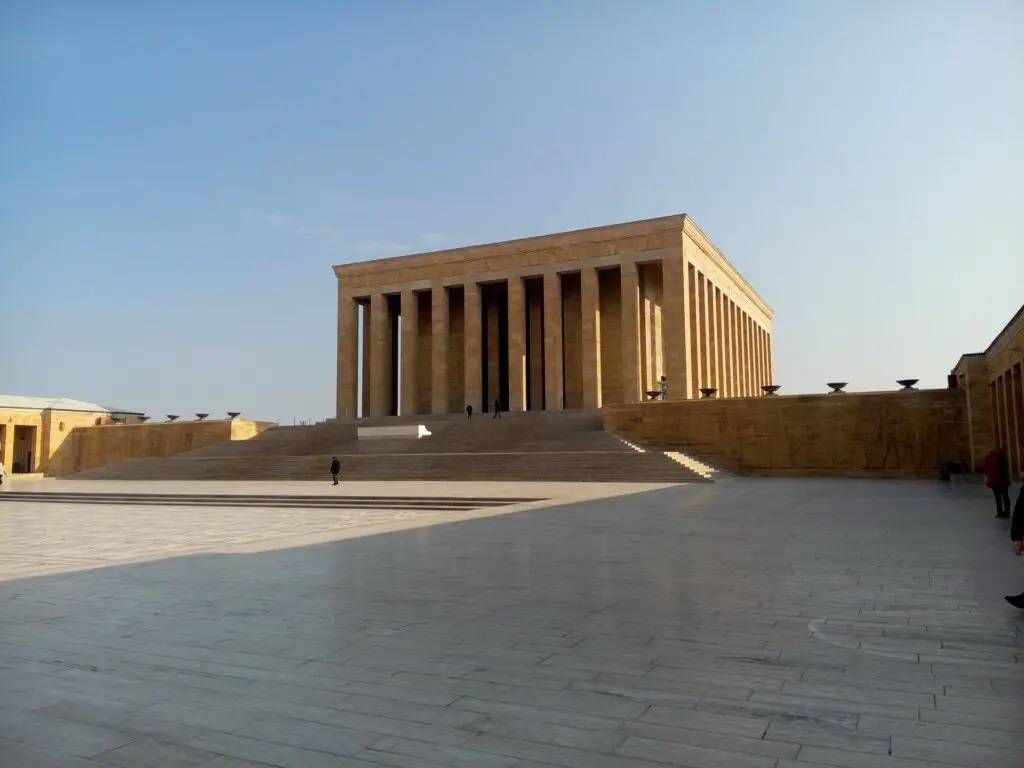 Ankara, the capital of Turkey, was declared in 1923 and was sitting in the country's central Anatolia region. It is home to government buildings and is an important commercial and industrial city.
Although Istanbul often eclipses it in terms of tourism, Ankara still offers you some of the historical landmarks to visit and the arts and culture in this lively city.
The Ankara Castle is one of the top things to do in Ankara you do not want to miss. Plus, the castle is a great place to enjoy the view of the city.
Besides, you can visit other best places in Ankara, such as Anitkabir or also known as Atatürk Mausoleum, the most famous attraction in Ankara, and the Museum of Anatolian Civilizations.
There are many things to do in Ankara which are definitely worth a visit.
Antalya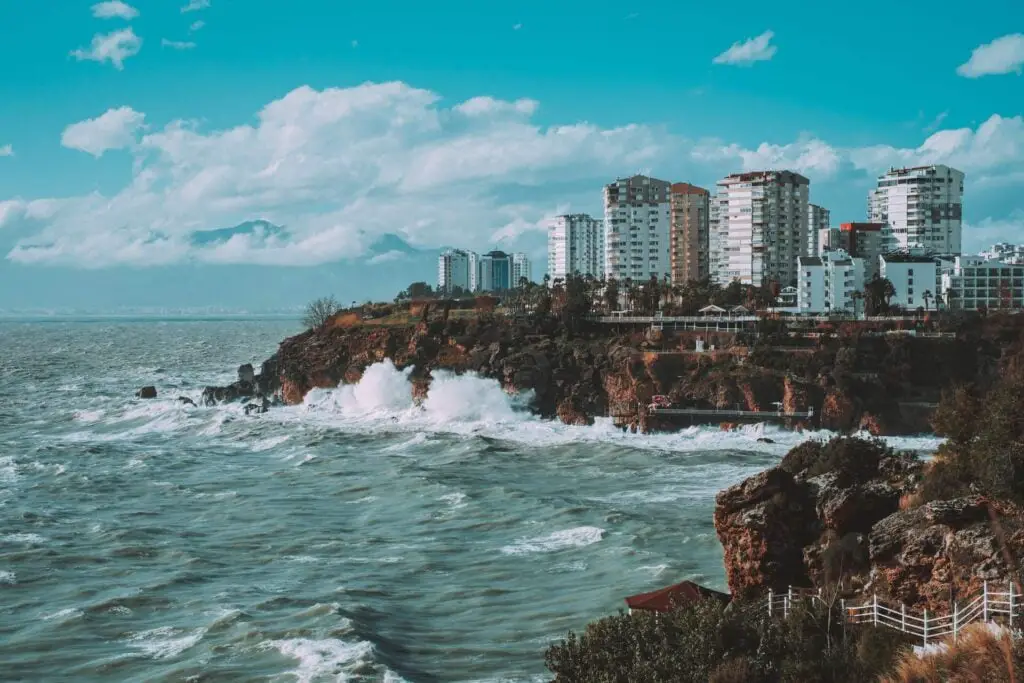 Settled on the Mediterranean coast, Antalya is a lovely city and offers exciting things to do for everyone. Antalya also is one of Turkey's top resort destinations.
Antalya is one of Turkey's most famous tourist destinations, thanks to its natural wonders of mesmerizing mountains and beaches. Lay on the beach is not the only thing you can do, but there are plenty of fascinating historical sights to visit.
Antalya is a fantastic destination whether you're looking for history or stunningly beautiful scenery.
Pamukkale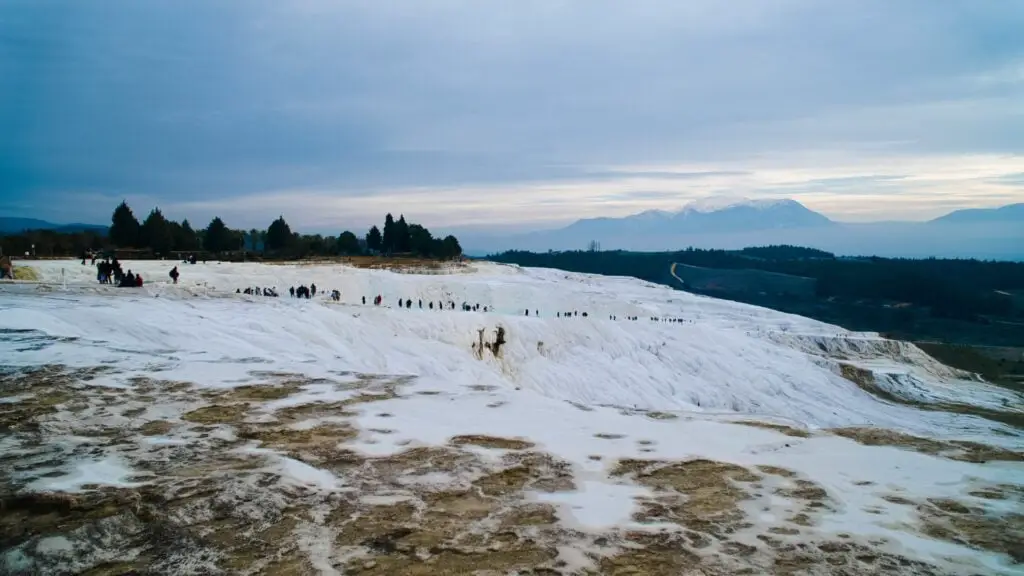 Pamukkale, also called the "Cotton Castle," is the most famous natural wonder in Tukey and one of the most fantastic travertine terraces in the world.
This fantastic natural site in southwestern Turkey is listed as UNESCO World Heritage Site, and Pamukkale is always included in lists of Turkey's best things to do. This amazing place is one of Turkey's most photographed spots.
Pamukkale is so much more than hot springs. There are ancient ruins, a well-preserved theatre, a museum, and various temples and monuments.
After the tour, you can spend an afternoon in these unique springs for bathing, splashing, and relaxing.
Cappadocia
Cappadocia is a magical place with a stunning and unique rock formation. The fairytale landscape makes Cappadocia are every photographer's dream.
Cappadocia has a reputation as one of the world's most famous air hot balloon rides destinations. If you thought Cappadocia was stunning from the ground, wait until you see it from above. Seeing it from above is an entirely different experience.
You can visit many cave churches, and exploring underground cities is one of Cappadocia's most fascinating experiences.
Hiking is another top thing to do in Cappadocia. Many valleys are great for hiking lovers, such as Love Valley, Pigeon Valley, and Red Valley.
If you want to know more about the history, you are recommended to visit the Goreme and Zelve open-air museums.
One thing you do not want to miss is staying at a cave hotel. It's something that you hard to experience somewhere else. Cappadocia offers many great hotels for tourists, such Koza Cave Hotel.
Cappadocia is a fascinating place to visit and explore in Turkey.
Istanbul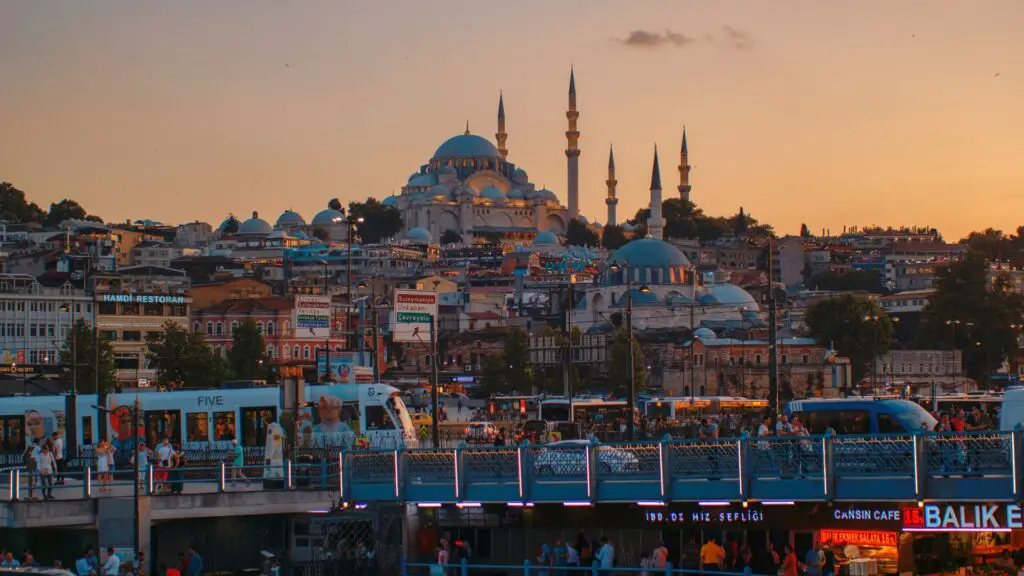 It's a crime to go to turkey but not explore this wonderful city. Istanbul is the most popular cities for tourist destination in Turkey. This city is well-known for its exceptional balance of eastern traditions and western modernity. The unique fact about Istanbul is that one part of Istanbul lies in Europe and the other part lies in Asia.
This old city has many historical places to visit. Plus, Istanbul is home to remarkable architecture, such as Hagia Sophia, Topkapi Palace, and the Blue Mosque.
If you are looking for a souvenir Grand Bazaar and the Egyptian spice market are perfect places to shop. Then, The Galata Tower is a must-see for anyone looking for a panoramic view of Istanbul.
There are so many reasons you should visit Istanbul when traveling to Turkey. Without a doubt, Istanbul is worth visiting and has so much to offer to its visitors.
Turkey is a beautiful country to visit. Whatever you search for, this country offers many amazing places to visit. Leave a comment below if there are any places not mentioned in this post that you think is great to see. Have fun on your next trip!